Liberia's new president, former footballer George Weah, will have to use all his skills to tackle the country's problems and build on its nascent optimism, says Alnoor Amlani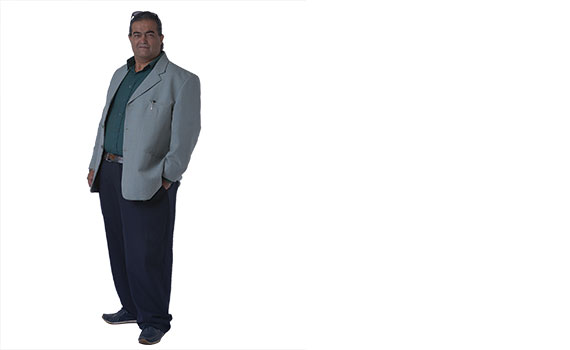 This article was first published in the March 2018 International edition of Accounting and Business magazine.
In January, George Weah, the greatest football star ever to emerge from the African continent, was sworn in as president of Liberia, manifesting the West African nation's first democratic transition in 74 years.
Weah earned a respectable and prominent international profile in his football career – proving he knows how to inspire his people (and his fans) – and has shown that he can work hard and excel. He will need all these attributes and more as he embarks on the challenge of leading Liberia.
Established in 1847, the country is Africa's oldest independent nation. Initially founded in 1822 as a colony for African Americans freed from slavery to voluntarily return to the continent, it has since suffered a long period of decline punctuated by disruptive events and questionable decisions. These have included bloody coups, ruthless leaders, civil wars, price shocks to its main exports of rubber and iron ore, a countrywide outbreak of the deadly ebola virus, and endemic and systematic corruption.
Weah has much to do if he is to make progress against corruption, as well as address the many other challenges, including the lack of education and healthcare, and widespread unemployment. Speaking at a recent gathering, where as an example to his people he announced he was taking a voluntary 25% cut in his own salary, he was clearly in no doubt about the magnitude of the task he faces: 'Our economy is broke, our government is broke, our currency is in freefall, inflation is rising, unemployment is at an unprecedented high and our foreign reserves are at an all-time low.'
One of his earliest actions was to effect a reduction in the price of rice by offering tax cuts as an incentive to the Association of Liberian Rice Importers – a first step in his pro-poor campaign. He has also indicated that he wants to change the constitution to permit foreigners to invest in property and apply for citizenship. This is likely to help attract investment.
His predecessor as president, Ellen Johnson Sirleaf, Africa's first woman president, managed to bring peace to Liberia, ending 14 years of war and destruction. Despite accusations of nepotism and presiding over a country where corruption was endemic, she will be remembered for ending the era of child soldiers and widespread terror. Monrovia, which was previously dominated by child soldiers and their ruthless commanders, is now clean, many of the schools and hospitals destroyed have been rebuilt, and the food markets are now thronging.
Despite previous disappointments, Liberians have a renewed sense of hope and expectation. Groups of young people now sweep the streets and dream of a future prosperity. This optimism, if met with effective action and results, will likely lead to a better future. However, if President Weah fails to deliver on his promises, the resulting backlash could undo all the recent gains.
In his global football career Weah's ability to score goals kept his fans on his side. He must keep scoring in his new role to save Liberia.
Alnoor Amlani FCCA is an independent consultant based in East Africa
"Despite previous disappointments, Liberians have acquired a renewed sense of hope and expectation"