The global voyage of the members' wall is gathering pace as ACCA's celebrations of its 200,000-member milestone continue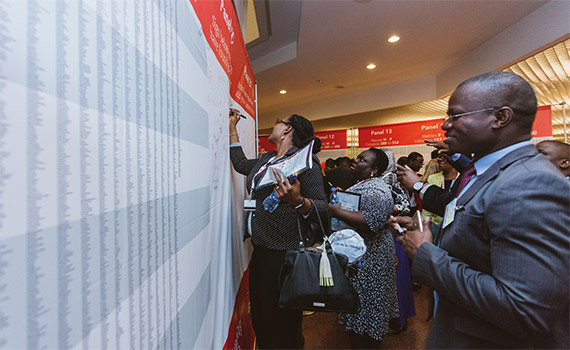 This article was first published in the March 2018 UK edition of Accounting and Business magazine.
ACCA's celebrations to commemorate reaching its 200,000 member milestone continue, with the wall of members' names already travelling to Addis Ababa in Ethiopia and racking up hundreds of messages from all around the world.
The wall also exists in virtual form, so members who are unable to get to the physical version can find their names online and add their messages to the 1,500-odd comments that are already there. The messages left so far demonstrate just what being part of the ACCA global family means to members (see panel).
Following on from the launch of the member celebrations at ACCA's Africa Members Convention in Ethiopia in December last year, the wall is scheduled to visit other locations around the world – in Europe, Asia Pacific and South Asia – throughout 2018.
You can find updates on the itinerary in AB Direct and on the website, where you can also find your name on the wall and leave your own virtual message.