PwC's global chairman Bob Moritz explains how gender equality benefits us all, both socially and economically, and outlines how the Big Four network is furthering the cause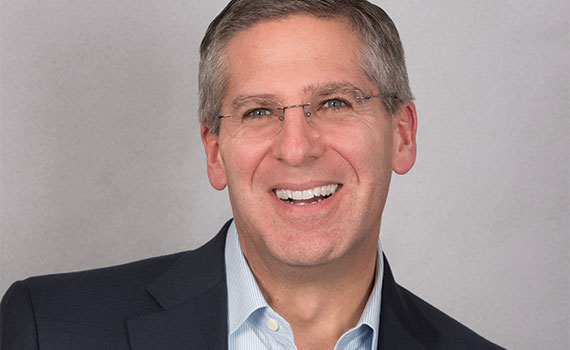 This article was first published in the March 2018 China edition of Accounting and Business magazine.
To celebrate International Women's Day in March, AB spoke with Bob Moritz, PwC global chairman, about how the Big Four network is championing global gender equality and developing a range of programmes to enable female staff to reach their full leadership potential.
Q What do you see as the role of business in women's economic empowerment?
A I think you have to think about this in a few ways: women as leaders, women as entrepreneurs or employees, and women as consumers. Business, generally speaking, can play a positive role across those different aspects, and it's not a zero-sum game for anyone operating in the economy. Gender equality in the workforce or spurring on economic growth brings opportunity and prosperity for all, regardless of who may be leading or founding a company, buying goods or services, or working on a project. Enabling both genders to contribute equally in business and their personal lives makes for a more prosperous and functioning society. This can't just be about business, though, we all have a role to play in supporting gender equality. Individually, we can all make a difference. But by working together we have the potential to bring real change to society.
Q Why are you so committed to gender equality?
A I had an eye-opening experience when I lived in Japan for a few years in the early 1990s. I learned what it was like to truly be on the outside, in the minority. I obviously don't have the exact experience of women, but it did cause me to confront the broader issues and the need for focus, action, and driving towards a changed result. I believe it's the responsibility of those in the 'majority' to influence, change, help and make a difference for those in the 'minority'.
Q Why did PwC decide to join the United Nations HeForShe movement?
A At the World Economic Forum in Davos in January 2015, PwC became an IMPACT 10x10x10 champion – making us one of the first 10 corporations around the world committing to take bold, game-changing action to support gender equality within and beyond their institutions. With over 230,000 people globally, not only are we committed to an inclusive and diverse culture internally, we believe we have a role to play to help solve the challenge of global gender inequality. This is a human rights issue that affects all of us – women and girls, men and boys. We all benefit socially, politically and economically from gender equality in our everyday lives – equality increases the world's efficiency, innovation and quality of life for each and every one of us.
Q What's involved?
A As a corporate IMPACT champion, PwC made three commitments:
Develop and launch an innovative, male-focused gender curriculum with global reach to empower men as gender equality advocates, with tools to drive awareness among our employees.
Launch a Global Inclusion Index to further increase women in leadership roles, with tailored action to support leadership potential at each member firm.
Raise the global profile of HeForShe with PwC people, clients and communities, leveraging PwC's global footprint.
Q What's been achieved so far?
A In September 2016, PwC and UN Women launched a dynamic and interactive online course on gender equality called Building Gender IQ. Available in seven languages, it's already been completed by over 8,100 employees in 105 countries.
Using people data from firms across PwC's network, we have recently completed the fourth annual global evaluation of PwC's leadership and workforce pipeline. This forms an Inclusion Index that measures the progression of diversity and inclusion in each territory.
Q What else does PwC do to empower women?
A At a large organisation like PwC, a 'one-size-fits-all' approach to getting women into leadership positions doesn't work. So PwC member firms around the world have a range of programmes in place aimed at creating an inclusive work environment and helping women reach their full potential. Examples include: unconscious bias awareness training; sponsorship and mentoring, leadership development and global mobility opportunities; and work-life-balance programmes. We also focus on talent management and succession planning, both globally and within PwC member firms, to drive greater accountability and focus on developing the right path for all to reach their potential.
The PwC diversity journey (published September 2017) details the many nuanced interventions we have adopted across our network of firms to create inclusive impact. This gave us an opportunity to share the practices that are making a difference and the lessons we have learnt along the way.
Q What has been the result?
A Globally, PwC's female partner admissions have increased from 23% in 2013 to 27% in 2017. Female representation in the partnership has gradually increased from 17% in 2013 to 19% in 2017.
Last year, 50% of campus hires and 45% of experienced level hires globally were female. Female representation on our Global Leadership Team has increased from 20% to 50%. And three of PwC's largest four assurance practices are led by women – in the UK, US and Germany.
Q Why is it significant that a Big Four network shows leadership in this endeavour?
A When it comes to gender parity, leaders of all types have a vital role to play in creating the right tone throughout organisations and communities, inspiring women and men alike in fostering a culture of equality. From a specific profession perspective, I'm proud of the strides made around gender equality within accounting, consulting and professional services firms during my tenure in the profession.
As you think about the work we do, the reach we have in working with companies around the world, we have the privilege of building relationships and working closely with so many different stakeholders.
We have the ability to bring the conversation to the right tables, influencing others, and role-modelling different approaches, practices and cultures. We also have a huge alumni network – setting the right tone and expectations early in careers is essential for changing the dialogue. Without steadfast commitment on every front and at every level, gender parity will remain elusive. And remember – all of us are or can be leaders.
Peta Tomlinson, journalist
"We have the ability to bring the conversation to the right tables, influencing others and role-modelling different approaches"