African currencies may operate in potentially volatile environments, but they offer huge rewards to adventurous traders, says Alnoor Amlani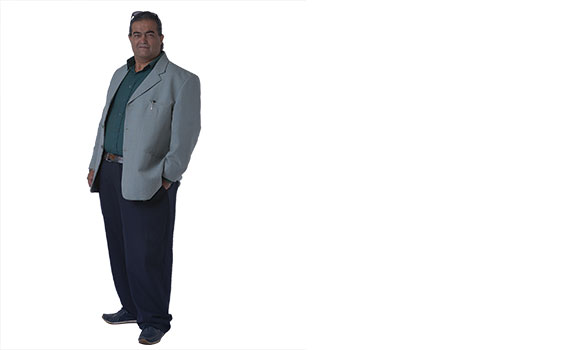 This article was first published in the April 2018 International edition of Accounting and Business magazine.
The value of the South African rand rose 22% against most major global currencies as soon as the change of guard from former President Zuma to President Cyril Ramaphosa occurred, making it one of the world's best-performing currencies in the first quarter of 2018. It has lost some of those gains at the time of writing, but still remains on average 15% higher than before.
Political risk remains the most critical factor in currency values in Africa, and the effect works both ways. Countries that are seen to be highly corrupt or really troubled and unstable often lose faith in their own currencies (usually after a rapid decline), and frequently resort to trading in the US dollar. Today the most popular currency in Somalia, Democratic Republic of Congo and Sudan is the greenback, because it offers much more stability and liquidity than the local currency.
South Africa's new leader is seen to have brought together significant parts of the 'Rainbow Nation' that were not working together under Zuma, and is likely to focus on policies that are going to make South Africa more competitive in the international market. This makes the country more interesting to investors and international currency traders.
They usually work in highly developed (therefore highly liquid) markets, trading the world's strongest currencies that have strong monetary policies – namely the US dollar, euro, yen, sterling, Swiss franc and Canadian dollar. But competition tends to be fierce and the margins for arbitrage are quite tight due to the efficiency of these markets. Adventurous traders therefore maintain an interest in riskier and potentially more profitable currencies, such as the rand (and, increasingly, cryptocurrencies such as bitcoin).
Once upon a time – in reality only a generation ago – South Africa's currency was pegged to its vast gold reserves, and the rand and US dollar were almost at par. Today, as South Africa ramps up its manufacturing and agricultural sectors, and with possible political and economic stability in the offing, the rand could once again see some strengthening that attracts attention.
Of course, a strong currency is often a mixed blessing, making exports more expensive even as it makes imports cheaper. The rand was ranked as the 20th most traded currency in 2016, according to the Bank for International Settlements.
Africa is rich in resources, but its people live in poverty. This situation, combined with historical colonisation issues and other factors, leads to African countries being politically unstable.
African currencies are relatively poorly understood, mainly because they operate in these high-risk and less liquid environments. However, for those willing to bear such risks, they offer huge potential rewards to astute currency traders – as long as they watch the political risk indicators carefully.
Alnoor Amlani FCCA is an independent consultant based in East Africa
"A strong currency is often a mixed blessing, making exports more expensive even as it makes imports cheaper"