Nigeria's ambitions to create a comprehensive national identification programme will only succeed if people understand the value of such a system, says Okey Umeano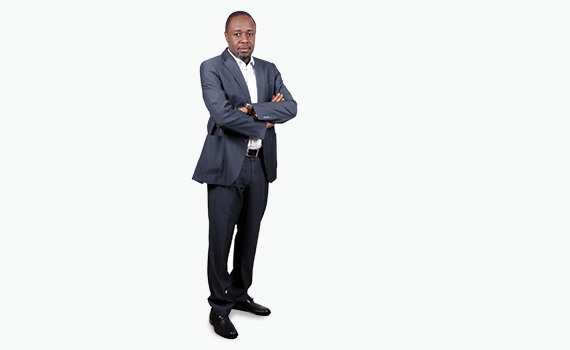 This article was first published in the May 2018 Africa edition of Accounting and Business magazine.
The typical Nigerian middle-class adult has had their biodata captured up to six times: by the immigration service, by the electoral commission, by the banks, the road authorities, telecommunications companies, and by the National Identity Management Commission (NIMC). Each of these agencies individually goes through the hard work and expense of capturing data when it would clearly be much easier, and less expensive, to maintain a central database and make it accessible to the various users.
The government created the NIMC in 2007 to integrate this information in a database, but the problem persists. Very slow progress towards this goal has forced agencies to continue to capture and hold their own identity data.
For instance, in 2014 the Central Bank of Nigeria, in collaboration with the country's banks, set up the bank verification number (BVN), a biometric identification system that has helped in the fight against corruption, money laundering and financing of terrorism. However, the BVN database only includes people who hold bank accounts: as at April 2018, 32.6 million people – just 18% of the population of around 180 million – were on the BVN database.
Meanwhile, the electoral database, which had 74 million registrations in January 2018, only captures the voting age population and does not collect additional data that may be required, for instance, by the immigration service.
While Botswana, South Africa and Zimbabwe have successful central identity management systems, many African nations have, like Nigeria, targeted digital identity projects on a piecemeal basis. Examples include the iris technology-based identity system used for reintegration after the civil war in the Democratic Republic of Congo, and the Dowa Emergency Cash Transfers identity system used to deliver emergency relief to rural families in Malawi. In the long run, these isolated initiatives are expensive and would be better integrated into central systems; Kenya, for example, is making good progress in the use of a central database that identifies mobile telephony, bank and microfinance users by their national identification numbers.
Over the years, the Nigerian government has thrown substantial sums of money in the direction of identity management, with little to show for it. Obstacles include different data-capture projects targeting different programmes; conflicting technologies; inadequate funding; and lack of public buy-in.
The latter is the biggest problem. Many Africans do not understand the importance of identity management because they do not use many of the services involved.
This is where education comes in. Authorities must begin to teach the value of identity management systems. Village authorities need to be educated on the topic so they can play a part. As a starting point, incentives should be given to encourage registration of births. When we know ourselves, we can then know how to solve our problems.
Okey Umeano is head of risk management at Nigeria's Securities and Exchange Commission
"Very slow progress towards a central database has forced individual agencies to capture and hold their own identity data"