Malaysia's TN50 Youth Canvas, a milestone in the country's economic development plan, provides a fascinating insight into the aspirations of the young, says Errol Oh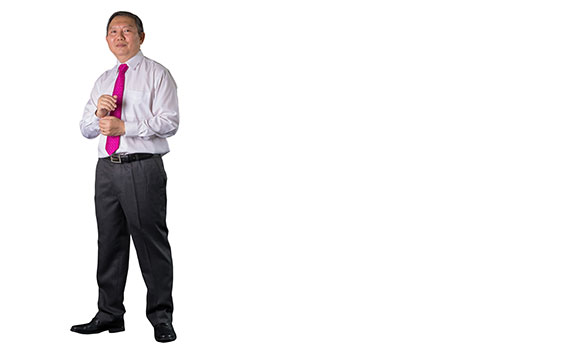 This article was first published in the May 2018 China edition of Accounting and Business magazine.
Although the TN50 Youth Canvas is not quite something out of the mouths of babes, the Malaysian government report has its share of surprisingly precocious wisdom and insights. It is a strong representation of what young Malaysians want their country to be like in the future.
The 470-page document, subtitled Youth Aspirations for Malaysia towards 2050, is an early milestone in the formulation of the National Transformation 2050 (TN50) blueprint, which will guide national development between 2021 and 2050 in the same way that the New Economic Policy did between 1971 and 1990 and Vision 2020 has been doing since 1991. The ultimate aim is for Malaysia to be among the top 20 countries by 2050.
The road map needs input from all stakeholders and the engagement process began last year with Malaysia's youth because, as the government puts it, they are 'the owners of this future'. The youth and sports ministry organised dialogues, brainstorming sessions, online surveys, phone interviews, interactive exhibits, campaigns and competitions, allowing engagement with almost two million young people who were asked to paint a picture of the Malaysia they want in 2050. The subsequent report is a sprawling mural incorporating more than 60,000 specific aspirations.
Six major themes make up the vision: global, equitable, sustainable, united, accountable and compassionate.These are split up according to subject matters such as healthcare, education, living environment, governance, society, sports and environmental protection. Each one has potential relevance to the business world but Chapter 3 is a must-read because it focuses on economic structure, jobs and work culture.
The economy that the young people hope to see predominantly comprises activities generating high value, driven by technology and innovation. It also includes a Malaysia deeply integrated in global value chains. Young people look forward to a shift from the current primacy of large government-linked companies. They want to be part of a vibrant entrepreneurial culture supported by a government that excels at providing a conducive and transparent business environment. This includes an active startup scene and a healthy mix of companies in every sector.
According to the report, Malaysian youth expect economic change by 2050 to be powered by a performance-driven and ambitious society. At the same time, they feel that this can only work if society can balance economic growth with human development and environmental protection. And, if the young have their way, this is how work will be 30 years from now; most jobs will be skills- and knowledge-intensive, our work culture will be progressive, and work will be enjoyable and meaningful.
Some may scoff at these aspirations and think of them as nothing more than a reflection of the sense of entitlement that the young tend to have. However, it is worthwhile to take in these words in the conclusion: 'Every worthy endeavour begins with acts of imagining.'
Errol Oh is executive editor of The Star
"Malaysian youth expect economic change by 2050 to be powered by a performance-driven and ambitious society"