Investing time and effort into a mentorship experience can ensure that both parties gain new perspectives and get the most out of the relationship, says Chris Davis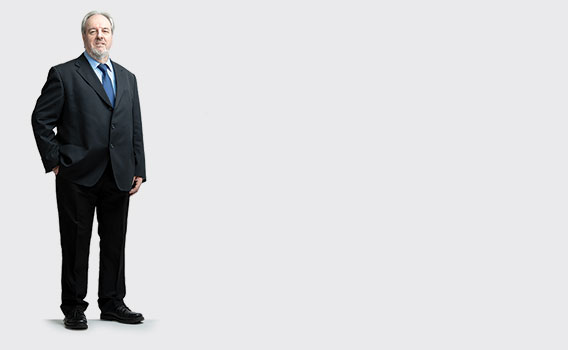 This article was first published in the September 2019 China edition of Accounting and Business magazine.
While mentoring is recognised as an effective means of transferring the knowledge and experience of one individual to guide another along their career path, it is hardly a new one. The origins of the word 'mentor' date back centuries to when it was mentioned in Homer's The Odyssey, but today, with numerous studies pointing to the fact that millennials want workplace mentors and consider mentoring critical to their success, the concept has become more significant than ever.
In its simplest form, the role can encourage the personal and professional development of a mentee through the sharing of knowledge, expertise and experience. But mentoring encompasses far more than the transfer of sagely advice. A meaningful mentoring relationship offers a large menu of intangibles ranging from providing an important socialisation process for new employees and exposure to new ways of thinking to developing resilience and offering a sounding board to simply talk about day-to-day challenges.
Last year ACCA Hong Kong launched a mentoring programme that allows members to gain valuable new skills, knowledge, insights and perspectives directly from a fellow member. In the digital era, mentoring is a powerful growth tool and one of the best ways to pass on skills such as emotional intelligence, creativity and vision, according to Jane Cheng, head of ACCA Hong Kong. 'These are human skills that machines cannot replace and mentoring plays a pivotal role in exchanging these vital skills,' she says.
To have a successful mentorship experience, it is important that both parties are proactive and invest time in communicating with each other; the more that is put into the relationship, the more both parties can expect to get out of it. This is particularly pertinent for mentors who stand to gain new perspectives from technology-savvy mentees who can offer a fresh viewpoint into the challenges impacting business and the accounting profession.
For those with reservations about the benefits, some of today's most successful business people credit many of their achievements to mentoring. Facebook COO Sheryl Sandberg frequently acknowledges Larry Summers, her former university professor who also served as chief economist at the World Bank and US Treasury secretary, as being her 'first and most important' mentor. Facebook CEO Mark Zuckerberg, who was mentored by the late Steve Jobs of Apple, attributes the pioneer of smartphone technologies with providing him with the knowhow to build his team.
As Oscar-winning filmmaker Steven Spielberg once remarked, 'The delicate balance of mentoring someone is not creating them in your own image, but giving them the opportunity to create themselves by listening to them and giving them the support and guidance they need to reach their highest potential.'
Chris Davis is a freelance journalist who writes for business titles in Asia.
"It is important that both parties are proactive and invest time in communicating with each other"