John Slyne FCCA, vice president international at Ancestry, explains how new technology is taking the growing fascination with family history to the next level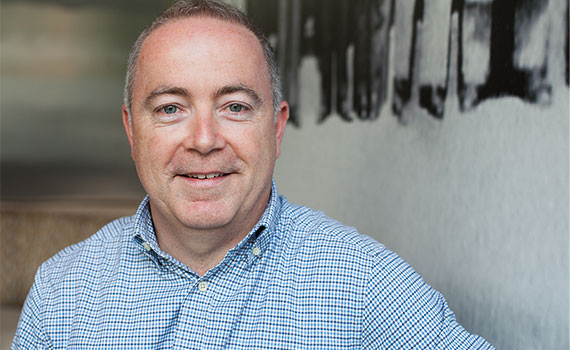 This article was first published in the July/August 2020 Ireland edition of Accounting and Business magazine.
Most of us have a good knowledge of the closest generations on our family tree and many can pluck a story or two about a character from its more distant branches. Until very recently, however, any more comprehensive genealogy belonged to the fortunate few – those for whom it came part and parcel with grand titles or great estates.
Although state and parish records of births, deaths and marriages have long been accessible, the work involved made it largely the preserve of amateur historians or the enthusiastic descendants of emigrants, for whom knowledge of long-departed forebears provided a sense of place.
In the last decade, something of a revolution has occurred and, supported by the vast digitisation of historical records and DNA testing technology, the hobby of a diligent few has become far more mainstream. For many, it has opened tantalising windows on the past and for some it has even proved life altering. A key driver of this transformation has been the online genealogy company Ancestry, which, unusually in the dotcom world, can trace its origins back to pre-internet days and 1990 in particular, when its founders set up the publishing company Infobases.
Ancestry itself would first appear online some six years later and while the company's origins in Utah are more than happenstance – many of the world's historical records are located there – the company's move to international prominence has been driven by a commitment to research, product development and customer service, allowing it to attract more than three million regular subscribers and facilitate over 16 million DNA tests to date. Also key to its success was the transformational impact of one TV show, and with it the recognition by the public that forgotten family members could be as fascinating as any other character drawn from the pages of history.
Created by the BBC in 2004, Who Do You Think You Are? first aired in the US in 2010, and an early episode, which saw actress Lisa Kudrow explore her Jewish heritage in Europe, created a huge public stir and proved just how revelatory such research could be. 'That episode in particular and the TV show in general had a huge impact on audiences in the US,' says John Slyne FCCA, vice president international, Ancestry. 'It got the public hooked on the concept and can be seen as one of the bigger moments in the development of online genealogy.'
The company's first hire in Ireland when it opened its European HQ in Dublin in 2012, Slyne was initially recruited as senior finance director and oversaw its early expansion, to the point where it had a headcount of 50 employees within five months of opening. Today, that figure is around 120, and the Dublin offices are home to the company's international leadership, as well as key finance and marketing functions, analytics and data science teams, and the member services centre.

In the DNA
The Ancestry offering can broadly be seen as two-fold. Firstly, there is the more traditional concept of record searching, with the site designed to facilitate the building of individual family trees by giving subscribers access to some 24 billion digitised records held by the website. These include records of births, marriages, deaths, military service and immigration drawn from more than 80 countries.
'The user starts with the names and dates they know and the site then does the work for them, offering hints – what we call "shaky leaves"– which lead to further research and the firmer identification of family members,' Slyne explains.
The launch of AncestryDNA in 2012 opened up a fresh research opportunity by providing ethnicity and heritage information in a whole new way. In just eight years that technology has advanced at exceptional speed, as Slyne reflects from his own experience. 'When I first did the test, the data would have told me my heritage was predominantly Irish. Over time, that evolved to the point where it could tell me my background was in Munster and now it can pinpoint it to Cork.'

Put to the test
The offering has proved to be a huge driver of growth as it introduced the company to new audiences and markets. 'Many people have an interest in their family history and want to do the research, but not right now. DNA testing has been a way to unlock that interest and, when the results come back, they become a real accelerator for people to investigate more.'
The DNA data also facilitates a key service of the site – 'cousin matching' – that can deliver sometimes extraordinary insights. An example of how powerful the company's data reach can be came in the first year of operations in Dublin, Slyne recalls.
'Our customer services team received a call from a gentleman in the UK who was particularly appreciative of our services. When they enquired more, he explained that his wife had bought him a subscription, essentially to keep him busy during retirement. He knew he was adopted but had only recently began to research his background. He discovered he was born in Ireland and, on a visit here, managed to obtain a copy of his birth certificate. This led to the discovery that he was a twin. He put his details into the site and discovered his brother was a member living in Canada.'
Such powerful opportunities to connect come with responsibilities. Slyne says: 'Privacy is hugely important and paramount in all we do. Everyone is in full control of their own privacy and can choose whether to use or be accessible in our services.'
While AncestryDNA has been successfully launched in more than 30 markets, the core research offering remains strongest to date in English speaking countries, built on the company's ongoing commitment to digitising public records across North America, Ireland and the UK, and Australia and New Zealand. Among the more recent additions to its trove of records are newspaper obituaries from the US, UK, Ireland and Canada. 'Some do their research and move on but there are a lot of people for whom it becomes a lifelong passion,' Slyne says. 'They constantly want to learn more about their family history and, for us to meet that need, the product experience has to keep evolving.'
Such is the regard for the site that it was approached by the UK government to partner in online celebrations for VE Day this year. 'We opened all our records free to the public for a week to help people on their family history journey.' Similar steps have been taken for Anzac Day in Australia and New Zealand, and Memorial Day in the US.

European ambition
Ancestry's long-held ambition to extend into continental Europe has seen a particular focus on Germany, where, after considerable preparations, the company recently launched a localised website and is committed to growing the market in the coming years. 'Launching the core offering is about accessing records and archives, and digitising them. A product without content isn't going to be of value to our audience,' Slyne says.
Although he has spent most of his career working with technology companies, Slyne's career began in practice, as he trained with a small firm in Cork city in the early 1990s, becoming a member of ACCA in 1994. The move to industry came when he took up the position of cost accountant with Summit Technology and, from there, he moved to Boston Scientific as a senior business analyst, a role that would see him work in the US for the first of two times in his career.
His affinity for IT has been matched by an enduring focus on the customer, something that he credits with deeper roots. 'The family business was a petrol forecourt and, growing up, I did the books for my father. He was obsessed with customer service and about making sure things were 100% right. That's an approach that fed through to me and which I've applied with both internal and external customers over the years. I've always tried to meet every challenge with a smile on my face.'
As with other online companies, Covid-19 has brought a rapid and relatively smooth transition to working from home. 'We've signalled to our employees that even when our offices reopen they can continue to work from home to the end of the year,' he says. 'We've also given everyone €1,000 to help with extra expenses this has created and, above all, we've tried to be empathetic and calm, and conscious of people's new reality.'
The lockdown has also resulted in a large body of people with ample time on their hands and the opportunity to research their family history for the first time. 'We host online classes every day to help people get started on the journey. The topic one day might be Irish records. We answer questions and then provide records free for the rest of the day.'
In a world where people are apart but connected, personal stories that link to the past undoubtedly have a whole new resonance. As Ancestry gears up for opportunities in new markets, Slyne says Dublin will be at the heart of developments. 'We have a really strong leadership team here. People are passionate about what we offer and where we want to go. Right now, the potential for international growth is huge and Dublin will be at the centre of it in the coming years.'

Donal Nugent, journalist
"DNA testing has been a way to unlock that interest and, when the results come back, they become a real accelerator for people to investigate more"