With many employees in Asia Pacific still believing that unethical practice can be justified, business leaders must step up their compliance education programmes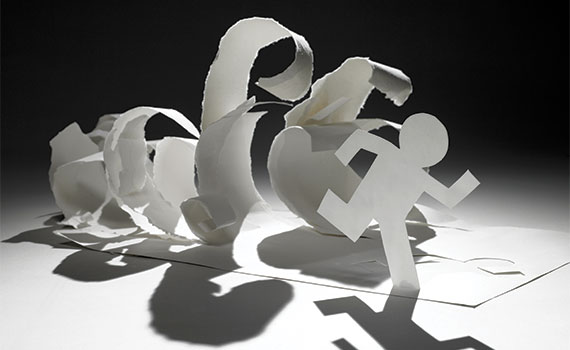 This article was first published in the October 2017 China edition of Accounting and Business magazine.
For business leaders in Asia Pacific, navigating the issues of ethics and compliance has become more difficult than ever as regulations become more sophisticated. And when competition is fierce and businesses are trying to survive, blurring the boundaries between being competitive and being unethical becomes tempting.
According to the EY Asia Pacific Fraud Survey 2017, compliance programmes in the region are not effective in ensuring ethical employee behaviour. EY interviewed 1,698 employees of large companies in 14 Asia-Pacific territories and found that many believe that a range of unethical practices are justified to help a business succeed.
'There is a misunderstanding of what compliance is, especially among millennials – they are more likely to rationalise unethical practices,' says Chris Fordham, managing partner of EY's fraud investigation and dispute services unit in Asia Pacific. 'I think it comes down to a lack of experience and a lack of education in this area. They may not be aware of the long-term ramifications of unethical practices, such as the possible fines, loss of the company's reputation and loss of their own career. It is so important that business leaders make sure their employees are educated in compliance.'
One issue is a perceived lack of ethical leadership. Compliance policies may be in place but, under pressure to deliver results, some senior managers are turning a blind eye to unethical behaviour to achieve targets.
Take it from the top
'The top management is the key to implementing ethical standards,' says Lawrence Chai, managing director of 3E Accounting, which has operations in Singapore and Malaysia. In order for this to happen, the owners and founders must be committed and emphasise the importance and seriousness of these standards. Only the top management can do this.
'At 3E, we consider the background of clients first, and talk about fees only as the last thing,' Chai continues. 'If you talk about fees first then it won't be ethical. Money is always the problem, so whether the partners and top management are willing to put value first before money is the key.'
Recently, the China Banking Regulatory Commission fined a number of financial institutions in mainland China due to their failure to meet compliance requirements. In April, 17 banks were penalised tens of millions of yuan for violations of 'evading supervision' and 'illegal operation'.
Chinese banks are now responding with more compliance training, and have reportedly been strengthening their risk management and compliance programmes. A survey by compliance service provider LexisNexis Risk Solutions showed that around half of state-owned commercial banks expect to increase their compliance budgets by 20% or more this year.
In particular, Bank of China says it has now employed big data analytics to convert the risk features of violations into a control model that will spot suspicious activities in bank accounts and transactions. In addition, the bank has launched a three-year plan to provide anti-money laundering (AML) training for management and staff, aiming to produce 200 certified AML specialists.
Another Big Four bank, China Construction Bank, has reportedly agreed to revamp its transaction oversight and controls in a deal with the US Federal Reserve. ICBC also reported that it had improved its AML systems and supervision of overseas institutions, curbing compliance-related risk.
But there is a subtle difference between regulatory compliance and ethics that cannot be ignored. Often it is in the grey area of ethical values that companies are at risk of tarnishing their reputation.
Cultural relevance
'Asian businesses have tried to streamline compliance and ethics training by utilising online tools and standard presentations. However, unlike regulatory compliance, which can be a tick-box exercise, ethics and business integrity training requires cultural relevance and practical solutions for employee buy in,' says Mini vandePol, global head of Baker McKenzie's corporate compliance and investigations practice, who is based in Hong Kong.
'In our experience, this can only be achieved through face-to-face interaction – often difficult to arrange with limited internal legal or compliance resources and cost pressures,' she says.
Chai echoes vandePol's view. 'You can give your staff training every year but it is the day-to-day work that is the most important, such as the management giving the right opinion. Ethical values should be embedded in all communication. You have to remind the staff from time to time and tell them to reject unethical clients, too,' says Chai.
According to vandePol, Baker McKenzie recommends that companies invest their training time and money by focusing on their highest risk jurisdictions and their highest 'at-risk' employees and third parties.
'We have had success in conducting discussions with employees and third parties to understand their business success, what pressures and demands they face in their roles – particularly in relation to government interaction and then brainstorming practical solutions which can be implemented,' vandePol says. 'This is both conducting a risk-assessment exercise as well as practical training and so is both credible to regulators and cost effective; we design this programme to be highly relevant to the local business model and interactive using smaller groups and practical exercises or role plays. 'This model is particularly successful when engaging with a younger workforce as it helps them to align to the global business values and feel involved, empowered and valued.'
The good news is that the younger generation wants to comply with regulations – so much so that they are prepared to accept lower salaries and work with ethical companies, and are also prepared to leave unethical employers.
'In interviews, many candidates say that they left their previous companies because those employers told them to do something that they don't agree with,' Chai says. 'Millennials question things more, so the overall expectation on ethical standards is getting higher. Some things cannot be compromised.'
Companies can leverage on this general desire to do the right thing by making sure that compliance policies are clear, localised and explained in real examples. To reinforce ethical behaviour, EY also emphasises the importance of incentivising ethical conduct, protecting and rewarding whistleblowers, taking transparent and consistent action against misconduct, and making use of new technology to detect unethical practices.
Companies can also include ethics as a metric of performance rather than basing their measurement of performance only on revenues, says Fordham.
Carmen Ho, journalist
"Millennials question things more, so the overall expectation on ethical standards is getting higher. Some things cannot be compromised"