ACCA's alliance with CA ANZ takes another step forward with office co-locations in several important markets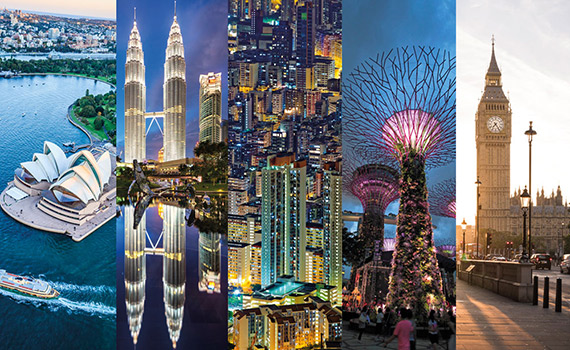 This article was first published in the February 2018 international edition of Accounting and Business magazine.
ACCA staff in Sydney have moved into the offices of strategic alliance partner Chartered Accountants Australia and New Zealand (CA ANZ).
The move marks the final stage in a series of employee co-locations designed to make it easier to collaborate and support members. CA ANZ staff in Hong Kong, London, Kuala Lumpur and Singapore have moved into ACCA offices.
Julian Boram, head of ACCA Australia and New Zealand, said: 'Members in Australia and New Zealand have responded enthusiastically to our strategic alliance.
'In the last six months we've collaborated on over 30 CPD and networking events, roundtables, dinners and other occasions where members of both bodies have come together.
'Being located in the same building makes it easier for us to work with our CA ANZ counterparts to put on more great activities and provide further support and benefits to our members.'
He added: 'We're delighted by the warm welcome we've been given, and with the World Congress of Accountants taking place in Sydney in November, we look forward to building on our collaboration.'
Similar advantages are already being enjoyed by members of both bodies in the other locations.
Other recent benefits of the alliance include Accountancy Futures magazine, a twice-yearly publication focusing on the critical issues facing tomorrow's accountancy profession, and a joint ACCA/CA ANZ paper on the obligations of company directors in financial reporting (featured in the January edition of Accounting and Business).
Find out more at the ACCA and CA ANZ alliance pages.