In order to instil a strong moral compass in finance professionals, organisations must develop and adhere to ethical practices that reflect global standards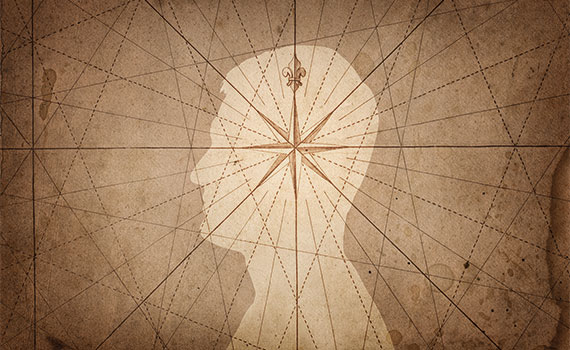 This article was first published in the November/December 2019 International edition of Accounting and Business magazine.
Never before have companies – both public and private – been under such intense scrutiny. Stakeholders are becoming increasingly attuned to the conduct of businesses they invest in or even associate with, and nowadays there is no place to hide.
As pointed out by Mohd Salihin Bin Othman FCCA, financial controller at Perbadanan Insurans Deposit Malaysia, a corporate vision or set of values posted on an organisation's website has no relevance to the digital generation who are influenced by news on their social media feeds 'which can go viral in a split second'. 'This will be a reminder to any person that their behaviour cannot be just superficial, or only surface during formal events or official statements; it has to be a genuine act that can be observed all the time,' he says.
ACCA members like Salihin agree that setting one's moral and ethical compass true north is an imperative today for professional accountants, the finance gatekeepers of the business world. Cherie Sim ACCA, group financial controller at Owndays Singapore, underscores the importance of their role, pointing out that the focus of most departments is on bringing assets and liabilities to the company.
'While the accounts department may not bring in traditional assets, our position is to safeguard those assets and also to disburse funds,' she says. 'Accountants are usually the ones who collate information from different departments and present it to the stakeholders, so we may be well positioned to see the full picture of a company and to spot anything that does not seem right.'
So, what if something suspicious is observed? Sim's first step would be to mull it over and consider other viewpoints. 'There might be a few sides to the story,' she says. 'I would investigate further before deciding on the next step.'

A question of culture
That next step, Sim says, depends on the culture – not just of the workplace but also of the department and one's immediate superior. 'The person reporting will have to feel safe and assured that nothing is going to happen to them, and that the matter will be taken care of appropriately. Conclusions on past incidents may help the individual determine if it is worth speaking up,' she says, adding that sometimes the outcome may not be a direct hit at the wrongdoer but a subtle twist or change to the system to prevent future incidents.
Devanesan Evanson FCCA, CEO of the Minority Shareholders Watch Group, agrees that, while the importance of acting ethically 'is a given', there can be challenges at the coalface – especially in Asia. 'The Asian and particularly Malaysian culture has not shed its feudalistic mentality as much as our Western counterparts,' he says. 'We still tend to revere our CEOs and immediate superiors and the board members.'
'Speaking up' presents its own challenges – for example, if an individual's values are challenged by a superior. 'The finance professional may face a "favour" inducement – "do this and you will be enriched financially or through position",' Devanesan says.
Even worse is the 'fear factor', where the person being coerced is made to feel that their job and livelihood may be at risk. 'This is where the tone at the top becomes so very important in driving ethical and moral behaviour,' he says. 'Where the top is corrupt, the direct reports tend to be corrupt and then their direct reports and so on, and soon the whole fabric of a company – or even a country – becomes corrupt, at an accelerating pace.'
Devanesan is, however, encouraged that more companies are putting policies in place that protect anonymous whistle-blowers who call out corrupt and unethical practices. 'Finance professionals must always remember that bad things happen not only because bad people do bad things but also because good people stand by doing nothing,' he says.
Overall, Devanesan believes the Asian business mindset must move away from the 'king can do no wrong' mentality 'and adopt some liberal practices and culture from our Western counterparts, like speaking up and being assertive'.

Ethical beacons
In Hong Kong, Kelly Chan FCCA, managing director at Peony Consulting Services, finds that, generally speaking, senior management teams adhere to a high standard of ethical practice. She believes that qualified accountants who have relevant experience can be beacons of moral and ethical behaviour. They are also well-placed to mentor junior accountants to ensure that ethical standards are maintained.
'To a great extent, ethical practices rely very much on the corporate culture as a whole and top-down influences from senior management are essential to ensure sustainability of such practices,' Chan says.
Companies can be proactive, she continues. 'For example, before the Competition Law came into full effect, the organisation I worked for had already put together relevant training materials and guidelines, which was enforced by senior management in the finance and legal teams.'
The future, says Salihin, also depends on the profession's leaders. 'It requires them to lead current and future accountants to be respectful, highlighting the importance of ethical values and the necessity of individual integrity,' he says, adding that despite 'serious efforts' to create a nation free of corruption (the latest being the National Anti-Corruption Plan, implemented in January 2019), ethical deficiency issues 'still persist to this day'.
To rebuild investor trust after any corruption scandal requires a thorough review, Salihin says. He believes this is incumbent on governments across the world.
He sums up why this matters: 'Ethical misconduct in any organisation can have very serious consequences, costing time, money, business reputation and even imprisonment for the perpetrators. Organisations must seriously consider the plus points of staying on top of any unethical practices within the corporate environment.'
These benefits include increased productivity (that can be translated into profits and wealth creation), as well as avoidance of potential legal issues.
More than that, organisations that act with the utmost integrity and transparency, as reflected in their daily operations, will earn the respect of society and investors. And that's the greatest benefit to which any company could aspire.

Peta Tomlinson, journalist
"Bad things happen not only because bad people do bad things, but also because good people stand by doing nothing"