Integrated reporting is thriving, but the 'warts and all' approach is compromised if positive achievements are consistently given more prominence than negative outcomes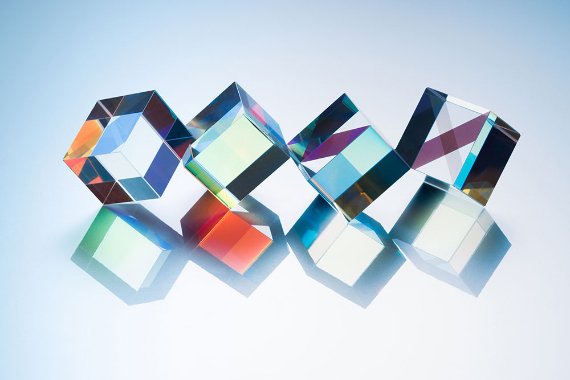 This article was first published in the September 2019 edition of Accounting and Business magazine.
The International Integrated Reporting Framework, launched by the International Integrated Reporting Council (IIRC) in 2013, was intended to make corporate reporting more rounded, transparently reflecting the challenges organisations face, and be more useful overall to investors. Six years on, has its ambition been achieved?
Insights into integrated reporting 3.0: The drive for authenticity is ACCA's third annual study of the use of integrated reporting around the world. From a consideration of the voluntarily submitted integrated reports of 48 organisations in the IIRC's IR Business Network, it concludes that integrated reports are becoming more concise and incorporate advanced assurance, although there are concerns about balance in reporting and about transparency.
To address this concern, the ACCA report focuses on 'authenticity' – communicating honestly about what is really happening on the ground in an organisation. Authenticity means reporting transparently about missed performance targets, mistakes and the challenges the organisation faces as part of the overall objective of integrated reporting: to show how an organisation uses and affects resources to create value over time. This authenticity, the report argues, is essential for the credibility of integrated reports.
The report concludes that, overall, explicit commitment to integrated reporting is strengthening, with 77% of the reports reviewed describing themselves as integrated reports, compared with 58% the previous year. Audit firms are also developing their services to provide reasonable assurance on some areas that fall outside the scope of the statutory audit.
Still spinning
However, the study notes a decline in the quality of reporting in some areas, including reliability and completeness, performance, risk and opportunities, and business models. Positive performance appears to be reported more prominently than negative performance, and most organisations shy away from presenting targets and forecasts when they report on performance against their strategic objectives. Discussions of how organisations plan to deal with future risks and opportunities 'often seem generic or incomplete, or are left out of the report altogether,' it adds. 'In general, reporting could be much more specific, including in relation to the time frames associated with future risks.'
The report states that 'reporting in a balanced and complete way is vital if readers are to view documents as more than mere marketing tools'. There are, it adds, several elements to balance here. 'The tone and language used could give rise to perceptions of bias, if the report reads like a public relations document,' it warns. Context and prominence are important too. 'This includes, for example, assessing whether certain performance measures should be presented in the CEO's statement, in the performance review section on, say, page 20, or in an appendix on page 120,' it notes.
'Giving equal prominence to good and not-so-good news remains a hard nettle to grasp for too many integrated reporters,' declares ACCA chief executive Helen Brand in her introduction to the report. 'It's difficult, if not impossible, for users of reports to assess the quality of strategic thinking and action within an organisation without the full picture. So while we applaud the journey so many reporters have been on, we also need to encourage the marketplace to recommit to the underlying drivers of integrated reporting.'
How it's done
The report illustrates good practice and offers excerpts from 10 integrated reports that demonstrate authenticity in different ways. It highlights Standard Bank's annual integrated report of 2017, with its 'clear and consistent structure for presenting progress against each of the organisation's strategic value drivers'. A 'trade-offs' section, for example, highlights the potential cybersecurity risks of digital services. 'This is a systematic way of embedding balance into reporting on performance,' states the report.
An ongoing challenge for organisations exploring integrated reporting is compliance with other reporting frameworks and corporate responsibility initiatives. In particular, companies struggle to apply the different definitions of materiality in a coherent way, and find that different reporting frameworks often have contrasting disclosure requirements. 'Harmonisation would be widely welcomed,' says the report.
Overall, the report concludes that while some aspects of integrated reporting has improved, others have slipped. 'Keeping all aspects of integrated reporting on an upward curve is not easy,' it says. 'Getting there requires making cultural, organisational and informational changes, but… the benefits are proportional to the efforts invested.'
Richard Howitt, outgoing chief executive of the IIRC, says: 'Reporting practice is by no means perfect and we have a long way to go – as some of the areas highlighted for improvement in this research demonstrate. However, I am confident that we are travelling in the right direction.'
Liz Fisher, journalist
"Giving equal prominence to good and not-so-good news remains a hard nettle to grasp for too many integrated reporters"