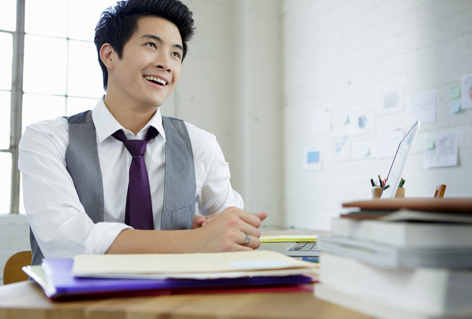 Problem solving is something that accountants and finance professionals deal with virtually every working day. In fact, a recent survey by Robert Half shows it is this part of working in the profession that they like best: 41% of accountants say solving problems gives them the most job satisfaction, compared to just 22% who prefer working with numbers.
'Accountants are usually excellent at dealing with detail and spotting patterns, which makes them good at – and enjoy – problem solving,' comments Andi Lonnen, founder and director of Finance Training Academy.
If you are at the beginning of your journey into the profession and enjoy tackling problems, you have a head start. Problem solving is also a skill that is one of the 10 most sought-after trainee skills globally (see 'Related links').
Why problem-solving skills are so important
'The role of accountancy and finance has shifted from a pure focus on fiscal control to one where it has an impact on the business,' says Phil Sheridan, managing director at Robert Half.
'The requirement for problem-solving skills is part of this transition as, by mining data and analysing trends, accountants are now translating numbers into actionable insights for the business and are increasingly being seen as strategic partners.' By putting their data skills and their problem-solving skills to work together, they also help uncover potential areas for concern.
It is vital for accountants in practice to correctly identify, analyse and solve problems too.
'As trusted advisers, it's our role to look at everything in detail to pick-up anomalies, patterns and correlations in order to advise our clients on how to take things forward,' says Shahzad Nawaz of AA Accountants. If they fail to pick up and analyse problems correctly, the accounts could be wrong.
'This means the business owner would be relying on incorrect data, which could have a detrimental effect on the future of the business. And, of course, if external stakeholders are relying on the data, then we could potentially be misleading them too.'
Incorrect accounts could also have other serious knock-on effects.
'If the accounting figures are incorrect, then the tax payments relating to the company will be incorrect too. Later on, the client could find themselves with additional tax to pay – with interest,' says Tanya Addy of BHP Chartered Accountants.
'Inaccurate accounting can also land businesses in serious commercial difficulties especially if, as a result, directors/owners have been taking more salary or dividends from the business than they were entitled to. In the worst case scenario, it could even lead to closure of the business.'
Problem solving at work
There are many areas where trainee and new accountants can practise solving problems, depending on the job you are doing.
'If it's accountancy, you'll be looking at helping a business with cash flow, debtors and improving their record-keeping,' says Nawaz.
At the nitty-gritty level, you will be reconciling control accounts, trying to understand why an account might not be balancing and investigating and clearing old items on reconciliations.
'The work to balance an account involves finding out what the problem is and then resolving it, for example identifying and correcting transposition errors,' says Lodden.
If you work in tax, you'll be involved in advising a client on how much tax they will need to pay (and how much tax they can save) in a particular year.
'This will require a review of the information provided by the client, such as bank statements and expenses, analysing which expenses incurred are allowable and disallowable for taxation, quantifying the results and communicating them to the client and to tax authorities,' explains Carolyn Napier, senior ACCA tutor at London School of Business and Finance.
You will also be dealing with tax implications, and tax cost for both employer and employee, of providing benefits.
'You will need to ascertain which benefits are taxable and which are tax-free, and then you'll need to "solve the problem" of which tax or taxes are due and payable, and by what date,' says Napier.
In industry, you may be given the opportunity to help analyse projects, and communicate your findings to various parts of the business.
'This is where new and trainee accountants will need to be prepared to utilise their problem-solving skills – noting anomalies and seeking clarification on areas of uncertainly will ensure that a clearer picture can be obtained,' says Sheridan.
Deborah Adigun-Hameed is an accountant and junior financial analyst at BlueBay Asset Management. By utilising her problem-solving aptitude and skills, she has been involved in major decisions that shape the company she works for.
'I've contributed to key strategic discussions about which market and products are profitable, what we should be selling and how we compare with our competitors,' says Adigun-Hameed.
'I may be newly qualified, but my informed opinions and advice are really valued by the management.'
Both in practice and in industry, accountants are also increasingly called upon to help solve technology problems – for example, when a business intends to implement new business software solutions. They help with the evaluation and selection of a solution, and with planning and execution of the implementation process. They also assist in testing the new system and facilitate going live when the system is ready.
Hone your problem-solving skills
Problem solving is about using logic and your technical expertise to assess a situation and to come up with a workable solution. It is connected to other skills such as level-headedness and resilience, analytical skills and good teamworking skills.
It also requires creativity, which is best learnt through collaboration – brainstorming with others to clarify the problem, generate ideas and create as many potential solutions as possible. When putting forward ideas, be confident in your contributions.
'Everyone, including those newly-qualified, has something to offer,' says Adigun-Hameed. 'Always think outside of the box, as cliché as that may sound. No new idea is insignificant. Innovation can be incremental; change can be small or radical.'
Improving your listening and communication skills will also make you a better problem solver.
'Learning to communicate well is vital as you need to build rapport with clients. If you have a good rapport with someone, you are confident to ask questions, which is how you can pin down problems and find answers to those problems,' says Nawaz.
Above all else, getting practical on-the-job experience is how you can get really good at problem solving.
'The first control account a trainee tends to tackle and perfect is the bank control account; every trainee accountant has had to look for that 1p difference – as painful as that sounds, it certainly helps you learn,' says Lauren Burt, client manager at EST Accountants and Tax Advisers.