Advocate profiles
Here, we share some profiles and messages from existing advocates, to those of you considering becoming an advocate. Read what they say, in their own words.
Nibedan Baidya
Senior manager, Finance & Grant, Save the Children International, Nepal Country Office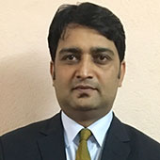 The ACCA values (opportunity, diversity, innovation, integrity and accountability) are fundamentals for a professional like me. As it rightly states there is no barrier for achieving your goal of enhancing your knowledge with respect to diversity.
I feel empowered as an ACCA member as I am updated on innovation and we are bestowed with the responsibility for maintaining the integrity and accountability of the profession.
To current and future students, I would say: as you have selected ACCA you are already on the right track. Focus on your studies; you have a glorious journey ahead!
Romulo Canoy Jr.
Accounting manager, Starr International Insurance,
Philippines Branch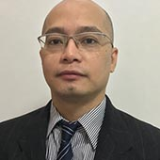 When you have the opportunity and want to be an ACCA member, seize that opportunity. ACCA will provide you the necessary skills, knowledge and help you gain the necessary practical experience to become a member.
Being an ACCA member will fast track your career in whatever areas of business you choose because ACCA is beyond accounting and financial reporting and also gives you competitive advantage over other accountants.
My advice for current ACCA students: as you work your way up to achieve ACCA membership, it will not be easy and papers will get tougher. Live to your dreams and aspirations. Study hard and sacrifice now because it pays to be an ACCA member and reap the reward in the future.
I am very proud to be a member of ACCA and carry the four-letter word after my name because it symbolizes my hardships, sacrifices and aspirations. ACCA has boosted my confidence personally and professionally.
Artem Dubovetskyi
CFO, Jooble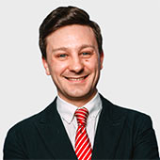 ACCA membership has fuelled my self-esteem careerwise and given me the confidence in the validity of my professional decisions.
Since becoming a member, I've had the chance to start a fruitful career at a 'big four' company, and it has eventually brought me to my current position in a unique Ukrainian IT company.
It was my mission to start a department that abides by the international standards of accountancy that ACCA promotes.
I have already pursued three of my team members to register with ACCA. Furthermore, they've already started passing assessments.
I have ensured that this is going to be the moment they'll actually be able to fully comprehend what it means to be a part of the accountancy craft, and moreover, be able to make a difference in their professional life.
Mohanad T. Khaled
Managing partner, BDO Khaled & Co.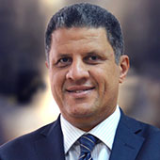 Being from a totally different background (mechanical engineer, with an MBA), and while working for the management consulting department of a 'big four' accountancy firm, I thought I should pursue, and conduct some research on, accounting qualifications.
The international flavour of ACCA, the diversity of its accounting and finance subjects, and its popularity (which is a result of its global footprint) made it stand out.
Studying ACCA led to a major transition in my career! After qualifying, I suddenly became a tax advisor, participated in audit work, signed financial statements, and conducted transaction advisory work, until I became the managing partner of BDO in Egypt (member firm of BDO International). That could not have happened without the ACCA add-on!
To be designated with the four letters after your name is a great honour. It established a great foundation for my finance and accounting knowledge and experience, upon which I built a wonderful career path.
Zuzana Kimakova
Controller/financial business partner, T-Systems Slovakia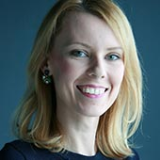 I started studying for my ACCA qualification at the requirement of my first employer. I then moved jobs - and realised how much I utilised the knowledge I gained from the first few exams and how much more there was for me to learn. That motivated me to present ACCA to my superiors - so we became an Approved ACCA Employer. I have now successfully completed all the remaining exams and, finally, become an ACCA member.
ACCA taught me how to see the full picture and interrelations of different business processes and how to communicate effectively with my business partners. In general, solving day-to-day problems is many times like looking at ACCA case studies.
If you are a human being - especially if you go to work every day and have a family - there comes a time at least once during your studies when you want to give up. My advice is to forget how much is still ahead of you, focus just on the next exam, plan carefully your study time to avoid getting under more pressure than necessary, try to find associations between the case studies and your current or past jobs, do not forget to relax a bit, go to the exam determined to gain a pass and you will be proud of each small step that you achieve.
Anton Novokhatnii
Head of shared service centre, Gruma EMEA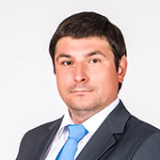 I began studying for the ACCA qualification in my last year of a bachelor's degree in computer science.
Being an ACCA student helped me to get my first position as an audit assistant, and helped to accelerate my career growth from there.
ACCA is not just about knowledge: it is also a community for networking and meeting new people. I am proud of being an ACCA member because it contributes greatly to my professionalism and gives me a lot of work opportunities inside and outside my country.
Kateryna Polyvoda
Treasurer, LLC ADM Trading Ukraine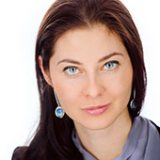 ACCA empowered me with strategic knowledge in a range of different areas, as well as a never-give-up attitude.
For someone studying ACCA currently, I recommend filling each book case study with real life examples and think of how this knowledge obtained during the studying process can be linked to your profession. It will help you throughout your career.
ACCA has the best-quality curriculum, and even though you will face some challenges while studying, you will thrive in the end – so do not hesitate and take a first step straight away!
Abbas Shojaei FCCA,
Senior partner and board member,
Azmoon pardaz Iran Mashhood Audit Firm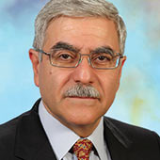 I have been an ACCA member for 25 years, after being awarded a scholarship by the Central Bank of Iran to attain the qualification.
Here in Iran, ACCA is a very reputable, valuable and highly respected qualification.
It has been an important factor in my career development and being a professional qualified FCCA has helped me to become a member of influential organisations and committees, such as the Iranian Institute of Certified Accountants, the Iranian Association of Certified Public Accountants (IACPA) Education & Training committee and the Tehran Stock Exchange IFRS committee.
In my view as a professionally qualified auditor, integrity is of prime importance and it is one of the most distinguished values of ACCA. The integrity of an accountant creates the trust which is very important and essential in dealing with clients in the profession.
Jana Šorfová
Senior internal auditor Česká spořitelna, a.s. (Erste group)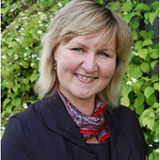 I am in opinion that the way of understanding and the same style of the language are the most important building blocks in these days.
Having the ACCA qualification we speak about the same professional tasks in the same way, we understand each other and we can move faster to the solutions and proposals on the global level.
ACCA connects millions of professionals in all around the world which also supports one who needs help or just search for their professional opinion. It is such a global network.
ACCA has given me opportunities outside just my career: I have always enjoyed learning and teaching, and recently I and my colleagues from ACCA Czech branch introduced a new initiative, helping to train 80 students of secondary schools participating in the JA (Junior Achievement) Czech – a globally recognised competition. Students become the 'financial managers' of a firm: they learn how to manage it, and they experience their first losses and successes. I am happy that I saw some "my" finance managers and their firms being the best of others in 2017 run.
I am also the ambassador of projects related to the financial literacy of children. I am proud that having the ACCA qualification, practice and education in the financial management, payments and other areas of the banking business I can teach them about the complete picture of the banking transactions, payment cards, loans, financial literacy on internet and other areas. I taught hundreds of children and students already. We found out that children would invest in gold and properties; the investment to their education does not come to their mind. Should not we try to change it?
Tomas Vajzer
CFO CZ & SK, Husqvarna
Thanks to ACCA I became the professional I am today. Of course in later years the work experience is prevailing when considering your career, but ACCA is at the start. And a good start is the most important in your career.
Also when you see the professionals of the ACCA family, you are proud of them and consequently proud of ACCA. Among ACCA members there are very smart people with great character. These people can influence profession with their vision and professionalism.
Do not hesitate a single moment to study ACCA, it is one of the best things that can happen to you. The study material of ACCA is demanding, but very professional and efficient.
ACCA will give you confidence to consider yourself a true professional.
Ahmed Zakwany
CFO, Oman LNG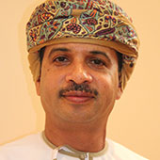 I am proud to belong to a group of professionals who are well respected in the business world.
In today's world, businesses are looking for people with high integrity who can be entrusted with responsibilities and add value to the organisations they work for. ACCA professionals have these core values, and they make you stand out.
ACCA influences the global profession, offering solutions to address the challenges being faced by business around the world (for example, the issue of good corporate governance). In addition, with ACCA members occupying key positions in the business world, ACCA is well-placed to continue driving the agenda in the profession.