Aspiring partners need to take control of their own public relations to increase their visibility and prove they have what it takes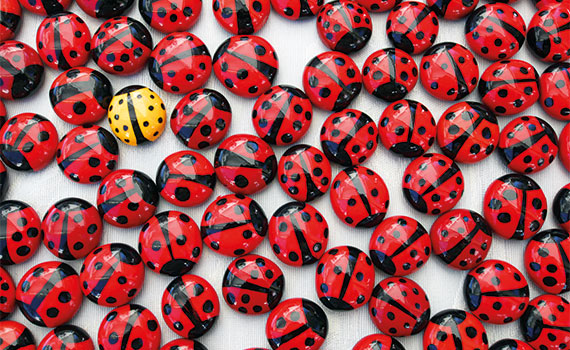 This article was first published in the March 2018 International edition of Accounting and Business magazine.
For a would-be partner, technical competency, leadership behaviour and client service skills are all must-haves. But your route to partnership could be a long and arduous one unless you start proving you are partner material long before you enrol in a formal partnership admission programme.
So how do you go about this? Putting yourself in front of the right people as soon as possible, and developing an internal support network of advisers and mentors who will eventually back your appointment is a good start.
Liz Stesel, assurance partner at PwC Australia, was appointed to the partnership in July 2017. She says: 'All relationships matter, even those that you build in the early years of your career. I really felt I had the partners in my corner during the admission process even though I had worked with some of them more than 10 years ago.'
Broadening your profile externally is equally important. Mike Cullen, former global managing partner for talent and markets at EY, has mentored potential EY partners across EMEIA. He says that most admissions to partnership are de facto admissions. 'The partners and clients, when asked about a candidate, respond,"Oh really! I thought he or she was a partner already". You need to build your reputation inside and outside of the firm to achieve this response.'
To be seen as doing the role above your current one, 'you need to act, think and feel like a partner already rather than a senior fee earner,' says Heather Townsend, author of Poised for partnership and co-author of How to make partner and still have a life.
Townsend adds: 'You have to show that you realise you are not getting promoted but being given the opportunity to buy equity in the business, and become a business owner.'
Cullen agrees there is a vast difference between being promoted through the ranks of a firm and being admitted into a partnership by the existing partners: 'Partnership is not a promotion based on loyalty, great service or time served as a senior manager. If you can demonstrate why the partners should split their equity with you rather than just continue paying you as a highly valued senior manager or director, then admission is straightforward.'
You must have a track record of generating new revenue for the business. 'If you can't evidence your ability to win your own work and grow a client portfolio, then you won't get considered for partnership,' Townsend says.
You also need to create your own opportunities to cross-sell and help develop firm-wide initiatives or ideas.
Tiki Cheung was appointed valuation and business modelling partner at EY Canada in July 2017. She had volunteered on various multiple service lines committees and initiatives throughout her career at EY. 'It was a great way of contributing to the organisation and an opportunity to expand my network internally. As a result, I was often invited to join colleagues in other service lines, on other marketing or developmental initiatives,' Cheung says.
Suleman Mulla, PwC's international tax and zakat services director based in Jeddah, expects to be admitted to partnership in June 2018. He has also been proactive in seeking out opportunities to work with different people, in different offices and on challenging assignments. 'I work with other regional teams across the Kingdom of Saudi Arabia and on cross-border projects, getting exposure primarily in international advisory, key client compliance issues, as well as regulatory and customs duties matters,' he says.
Follow your passion
To increase his visibility further, Mulla has also taken on responsibilities outside his immediate technical area. 'I'm involved in training and thought leadership, and I manage two LinkedIn professional groups.'
PwC Australia's Stesel, who is proud to be a working mother and dedicated to enhancing diversity both at PwC and in the broader business community, insists you must follow your passions and help drive initiatives that are meaningful to you. 'When you focus on something that you love doing, raising your profile becomes a natural by-product,' she says. Three years ago she initiated PwC's Women in Real Estate Networking, and she is now a diversity committee member at the Property Council of Australia. Her wider focus is on real estate because this is what she decided she 'wanted to be famous for' when she became a senior manager at the firm.
'I had spent a large portion of my career working with real-estate companies, so I decided to build my brand in this space,' she says. Through building her external network she was better able to understand the problems the industry was facing and consider how PwC could help. 'This included the rollout of a finance function benchmarking programme across the sector, which in turn opened numerous opportunities for me at the country's largest real-estate companies,' Stesel says.
If you want to be a partner, you simply must become a go-to expert in your chosen area. 'I rarely see a Big Four partner business case that does not reference where someone is seen as THE expert in the firm for a particular skill or niche,' Townsend says.
Iwona Tokc-Wilde, journalist
"If you can't evidence your ability to win your own work and grow a client portfolio, then you won't get considered for partnership"