As data analytics entrenches itself as a core business requirement, SMU is launching a range of qualifications to help professional accountants stay ahead of the game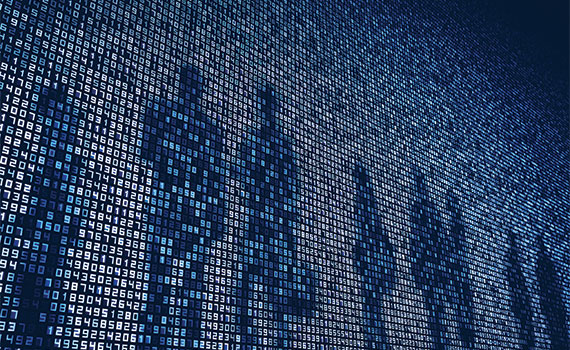 This article was first published in the April 2018 China edition of Accounting and Business magazine.
With continuous improvements in technological capacity enabling the easier handling of large volumes of data, there is a rising demand for auditors who know how to apply data analytics to discover and analyse patterns, identify outliers and extract more useful information for their clients.
'The future of the auditing profession is all about innovation. In fact, this future is already upon us; we are seeing exponential technologies and emerging operating models that are leading the way in transforming traditional audit processes,' says Sanjay Panjabi, audit and assurance innovation and analytics leader at Deloitte Singapore.
'With data analytics, we are able to slice and dice the data sets to analyse the data in the manner relevant for the audit. In some instances, data analytics can also help to create an expectation of the entire account balance in achieving the audit objectives rather than on a sampling basis. These benefits would not be possible with the conventional random audit sampling methodology,' Panjabi says, adding that 'data analytics can also help to create opportunities by pre-empting and managing anticipated risks and offering services in risk management and governance fields'.
The 2017 Harvey Nash/KPMG CIO Survey identified big data/analytics as the most in-demand skill for the third year running, cited by 42% of respondents, an increase of 8 percentage points on the previous 12 months.
The ACCA 2016 report, Drivers of change and future skills, identified the main drivers for change that will impact the profession, noting that the expert use of analytics will enable more, better and closer-to-real-time reporting, increase predictive analysis, and highlight the interconnectedness of financial and non-financial performance.
To address the accountancy sector's needs, the Singapore Management University's (SMU) School of Accountancy will soon start offering a series of new data analytics programmes. These range from a second major in accounting data and analytics to a new master of science in accounting (MSA) (data and analytics), a graduate certificate in accounting data and analytics and a certificate in accounting data and analytics.
Abundant data
'The industry is transforming in such a way that those accountants who cling to their routines of data entry and collection will likely lose their jobs to automation,' says Professor Cheng Qiang, dean of SMU's School of Accountancy. 'Yet, at the same time, data is more abundant than ever. We need more accounting professionals who can play more important roles in the processing and generating of information necessary for corporate decisions and financial reporting. This calls for critical thinking skills, analytical expertise and communication skills, among other essential proficiencies.'
In a disrupted and uncertain world, change is the only constant, says Max Loh, managing partner, ASEAN and Singapore, EY. 'Now, when information is ubiquitous, clarity is priceless, and the need to separate facts from assumptions and extracting insights from facts has never been more important, both in delivering customer experiences and in business decision-making. Data and analytics provides the solution to this challenge. Because of this, more than ever, we are in need of analytics-intelligent executives.'
Associate Professor Wang Jiwei, programme director of SMU's master of professional accounting and master of science in accounting, notes that in Singapore many employers across the accounting, banking and financial sectors are saying that they now give hiring priority to accounting graduates with knowledge of data and analytics.
This is supported by Yang Chi Chih, audit and assurance talent leader, Deloitte Singapore, who notes: 'On the recruitment front, we prefer accounting or business school graduates with a data analytics background as these are the students who have the necessary data analytics skills and mindsets, and are more likely to embrace the use of technologies in performing the audit.'
Higher-level tasks
The MSA programme, which starts in August with an expected cohort of 40 graduates, comprises 12 courses taught over two years on a part-time basis (or over one year on a full-time basis), and includes real-world experience in practical applications. 'This knowledge of how and where to apply technological expertise in authentic settings will enable our graduates to perform the higher-level tasks that are increasingly expected of accountants,' Wang says.
While the MSA goes deep into the application of data technology in the accounting domain, the certificate in accounting data and analytics provides participants with a four-day overview looking at data modelling and forecasting, data management, and data visualisation and dash-boarding, and will also teach key skillsets that can be applied at work. Taught jointly by the School of Accountancy and School of Information Systems, the certificate programme will be launched in May; while there is no formal assessment, students will have to complete all 28 hours to receive the certificate.
'Data analytics will always be evolving as data becomes more abundant, new languages are introduced and new skillsets required,' explains Wang. 'The MSA curriculum is engineered not to teach students computer science but to understand the basics which they can then use to their advantage. The role of a graduate is not to take over the role of a data scientist but to be the bridge between the finance and IT departments, enabling them to make strategic business decisions and extract key information to deliver to their key stakeholder.' By learning a variety of quantitative analysis techniques and being able to understand how to analyse and deal with a large amount of data participants will, Wang adds, remain relevant to the industry.
In the final term of the MSA programme, students will go through an SMU-X capstone, which combines academic and experiential learning, leading to a three-way interaction involving professors, students and industry professionals. This learning approach has been specially developed for the new generation, says Wang, where students will be challenged to use their disciplinary knowledge to tackle real-world issues through interdisciplinary approaches.
'With this capstone, "clients" bring their real problems into the classroom and students apply their interdisciplinary knowledge to create solutions to real-world issues,' Wang says. 'They also learn and apply knowledge more effectively by bridging theory and practice.'
Panjabi says it is encouraging that academia has started incorporating new modules as part of their curricula to equip the future audit professionals with the skills and knowledge needed to deliver the audit of the future. It is equally important, he adds, to have the standard setters on-board this journey early to provide guidance to the audit practitioners and the regulators to understand and appreciate how technology is changing the audit landscape as it would be relevant in their inspections.'
Sonia Kolesnikov-Jessop, journalist