Despite the enormous leaps forward in efficiency created by shared services centres, the digital revolution has not led to an era of automated perfection, says Peter Williams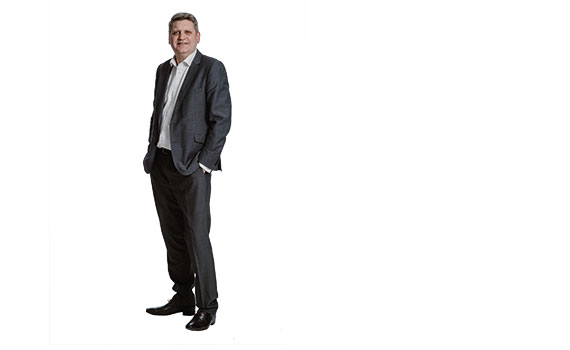 This article was first published in the May 2018 UK edition of Accounting and Business magazine.
British Leyland was created in the late 1960s by bringing together a bootful of car marques. The idea was to create a world-beating automotive brand. The wheels came off less than a decade later. Putting together processes that were poor, or worse, did not create a world-class manufacture. The same is true of enterprise accounting systems and shared services centres (SSC), which are now de rigueur for big corporates.
At the heart of the SSC – indeed, the very reason for their construction – is the enterprise resource planning (ERP) system producing the numbers. Merging accounting systems from legacy businesses, like bringing car companies together, is not a shoo-in. Putting together poor processes or worse does not create a world-class accounting and reporting system.
Despite all the expensive technology and the brave talk, for most finance functions getting the basic processing and transactions right is a struggle; they are far away from well run exemplars of automation. Monthly management accounts, cashflows and project accounts are forced out of systems with the digital equivalent of taking a hammer to a recalcitrant bit of industrial kit. Finance professionals spend their days producing reports through clumsy workarounds or falling back onto that indispensable tool, the Excel spreadsheet.
This won't improve any time soon. Few Brownie points are handed out, and equally rare is budget approval for improving the financial reporting systems, which often coat-tail technology improvements to other business areas. The reality of corporate life – acquisitions, disposals, reorganisations, the 21st-century finance system – is doing well to hang on. The best financial controllers and FDs can hope for is that no icebergs are hit while they are on the bridge.
Mostly, of course, these problems are shared only by the internal finance and system teams, audit committees and auditors, and IT advisers. Occasionally hints of issues break to the surface in media headlines about black holes in the accounts and restated figures.
Good finance systems do exist among the FTSE 100 and yes, we are worlds away from the rows of clerks and punch-card machines of previous decades, but let's not presume digital has ushered in automated perfection. The systems – clever as they are – still struggle with complexity and the sheer size of the modern global corporate. Nor is this to criticise financial professionals who do heroics every month-end and – as ACCA research shows – are enjoying successful and worthwhile careers in SSCs.
But if at the end of another stressful period-close you worry that your ERP and shared services are at breaking point, fear not; you are not alone. It speaks volumes of the make-do-and-mend world of accounting systems that the wits in this profession have renamed these modern accounting factories 'shed services'.
Peter Williams is an accountant and journalist
"The systems – clever as they are – still struggle with complexity and the sheer size of the modern global corporate "