Research shows that while Irish women excel as entrepreneurs compared with their EU peers, they are still struggling to gain a foothold in the boardroom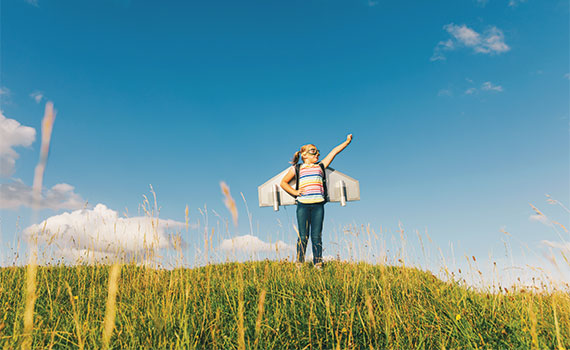 This article was first published in the February/March 2019 Ireland edition of Accounting and Business magazine.
When the centenary of women gaining the right to vote in Ireland was marked in late 2018, there was ample opportunity – and good reason – to reflect on the mixed progress made on the journey to equality since then.
The world of work tells that story better than most, with the recent debate on the gender pay gap, in particular, highlighting the sense of a job unfinished. Two recent studies also throw fresh light on the mixed progress of women at the upper end of the business world. On a positive note, research by the Global Entrepreneurship Monitor positions Irish women eighth in Europe in terms of entrepreneurship, with a higher proportion here starting businesses than in the UK, Germany, Spain, Sweden and France. The research also suggests that Irish female entrepreneurs are increasingly ambitious in their outlook, as 25% of those surveyed said that at least a quarter of their future revenue would come from overseas markets. Self-belief was, however, identified as a lingering issue: while 52% of Irish men believe they have the skills and the ability to start a business, only 33% of Irish women do. Orla Martin, Local Enterprise Offices and chair of the National Women's Enterprise Day Committee, notes that when it comes to starting a business, 'women may be hesitant to take that leap, or not know where to begin', adding that 'things have improved in recent years, with a significant upturn in the number of women availing of mentoring and training through their Local Enterprise Office'. Last year's National Women's Enterprise Day gave a sense of that burgeoning enthusiasm, with more than 1,400 female entrepreneurs and businesswomen attended events focused on globalising their businesses.
Little movement
While Ireland's male entrepreneurs still outnumber women by almost two to one, being at the upper end of a European measure does at least fit with the sense of Ireland as an increasingly progressive place to do business. All the more puzzling, then, that another study shows just how little movement is being made here in another key benchmark of equality: representation on boards. A report by Dutch-based advocacy organisation Equileap recently identified the world's top 200 public companies in terms of female board and executive representation. Ireland, along with Austria and Japan, were the only countries surveyed with no entries on the list. Worse still, 'Ireland was alone in having no companies performing well enough to be included in the full data sample of over 1,100 companies,' the report concluded. Consultancy firm Korn Ferry, in its 2018 Irish Board Index, backed up this picture with research finding 42% of companies on the Irish Stock Exchange had no female representation on their boards. In all, women comprise just 13% of the boards of listed Irish companies, compared with an EU average of 23%. The picture isn't uniformly bleak, though, as women account for 27% of positions on commercial state boards in Ireland.
With Irish women outperforming their peers in starting businesses, this lack of visibility at the upper echelons of established companies is seen by many as increasingly difficult to justify. A report by the Kemmy Business School at the University of Limerick warns that 'where boards fail to tap into diverse views, experiences, and knowledge, the opportunity cost is potentially significant'. In a recent opinion piece, Kieran Moynihan, managing partner of Board Excellence, reaffirmed the message that the benefits of gender balance go far deeper than any box ticking exercise. He argues that female board members 'have a genuinely different but complementary thinking style to their male board colleagues, have a very sensible approach to risk and have a strong commitment to genuinely add value to the board'. In 2015, the National Women's Council of Ireland joined efforts to address the gap when it published Better Boards, Better Business, Better Society. While it continues to campaign on the issue, it points out that the argument at this stage 'is clear and well-tested' and 'does not need to be reasserted continually'.
Time for quotas?
Some will see chronic lack of progress as strengthening the case for quota systems, something the EU Commission has been advocating for a number of years. Gender quotas for board membership are already in place in Spain, Belgium, France, Italy, the Netherlands and, most recently, Germany. In Norway, famously a pioneer of this approach, 42% of board seats are now held by women.
Not everyone believes that gender parity should be legislated for, of course, and it might be argued that the country's weakness in this area is simply one expression of a more enduring challenge internationally. Dr Michelle Cullen, managing director and head of inclusion and diversity at Accenture, says that while diversity is clearly on the agenda in Irish business, 'across the globe, women are still not adequately represented in boardrooms, in media, politics and other areas like science and technology'.
Ireland's position as a progressive and open place to live and do business has grown in stature in recent years, making it something of a mystery as to why so many of the country's boards remain bastions of another era. As celebrations around one milestone event in equality conclude, it's an open question as to whether we will find ourselves on the cusp of another any time soon.
Donal Nugent, journalist
"In all, women comprise just 13% of the boards of listed Irish companies, compared with an EU average of 23%"