Management reporting in India needs to change to accommodate a more agile business model, says Balwinder Singh, and digital technology is the enabler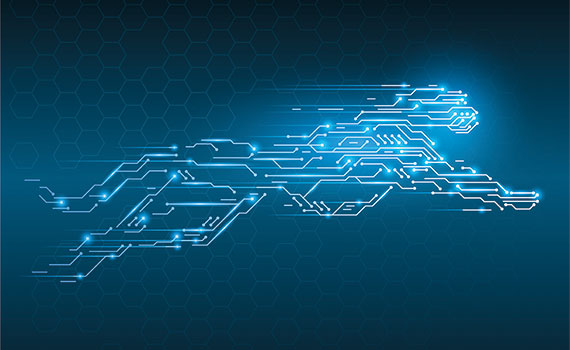 This article was first published in the April 2020 International edition of Accounting and Business magazine.
As in other parts of the world, the pace of transformation in the Asian region, especially in the Indian subcontinent, has accelerated in recent years, with the growth of the middle-class consumer market, development of infrastructure, taxation and financial reforms, regulation and digitisation all changing the environment in which companies operate.
Entrepreneurs in every sector across India are responding to the new challenges by articulating a clear vision that recognises the potential risks and sets out ways to manage them. Their agile response to a volatile, uncertain, complex and ambiguous (VUCA) world, combined with a transparent approach, attracts capital from global investors.
Traditional manufacturing, emerging service sectors and even public utility services can also adopt this agile approach, but doing so requires a wholesale change of mindset.
Model shift
Management reporting provides a vital feedback control loop for managers, enabling them to retune internal decision-making and investment requirements. As in other parts of the world, management reporting in Indian businesses is grappling with the shift from bricks-and-mortar models to digitally enabled or e-business models.
The presence of global multinationals in India, either operating independently or as partners in other ventures, has accelerated the pace of integration of global best practices into the local business environment, enabling improvements in productivity, quality and efficiency. Now internal stakeholders are looking for a similar dynamism in management reporting.
But except for a few leaders in each sector, most organisations still do management reporting on the EBITDA (earnings before interest, taxes, depreciation and amortisation) model, which at best merely reports the past and has no trends or predictive element built in. In organisations where strategic business units compete with one another as well as with outsiders, information is the key. The EBITDA reporting model cannot cope with stakeholders' insatiable and immediate need for financial information.
Management reporting is increasingly trying to distance itself from its financial reporting base, and sourcing the information it reports from non-financial metrics instead. With the development of decision support systems enabled by digital transformation, these non-financial measures can provide a tentative performance forecast that can be compared with actuals. One of the major advantages of these models is that they are all interconnected across the business entity and each partner can oversee their part.
The so-called VUCA world, with its need for risk measurement, mitigation and management, requires a shift away from a financial reporting-based cost model to a more dynamic, real-time cost reporting model. What's more, emerging management reporting needs to talk to stakeholders in non-financial technical language so they can understand clearly what is needed to improve performance. Management accountants must shift their role from being a subset of financial accounting to being a facilitation role across various functional arms of the business.
Moving to real time
The adoption of global practices in manufacturing or process management has enabled a real-time reporting of performance, including productivity, machine efficiency, operator efficiency, machine tool efficiency, customer satisfaction, process capacity alignment etc, all of which can be embedded in IT systems and accessed via hand-held devices. This enables the shopfloor-driven decision-maker to test options on the go and instantly see their impact on performance. Linking the same with cost information enables the same decision to be tested for its cost impact.
The new form of management reporting has allowed business to move away from reporting on a time basis – daily, weekly, fortnightly, monthly, quarterly – to reporting in real-time by product line. By moving to this new basis, the measurement of work in progress is done purely for financial reporting purposes, and a profitability statement can be prepared for each product or batch. The aggregate of these profitability statements can be reconciled with financial reporting of work in progress, and evaluated only for opening and closing batches. This also throws overboard the moving weighted average, which is the backbone of many current cost systems.
The shift in market dynamics has resulted in a move towards the delivery to market of smaller, specialised batches of products based on customers' specifications. This should improve the value-add per unit of sale, compared with the mass market approach of the past. In turn this means the manufacturing process needs to be aligned and could result in lower capacity utilisation in some processes. The management accountant will find that standby capacity costs go up. The cost model then has to incorporate a policy of charging standby capacity recovery cost for each critical activity, with an appropriate periodic revision.
The advantage of the new form of management reporting is that it can drill down to the basic activity and resource elements on a real-time basis. The robustness of the new model depends on capturing clean, relevant data from data sources, whether through a machine interface or other forms of data capture.
Investment benefits
Any investment decision should be evaluated before the investment is made, but also periodically compared against key parameters once the project is on stream. The performance parameters under the new form of management reporting will be drawn from real-life data, with ongoing fine-tuning carried out depending on new technology or business process. Once the activity is on stream, it can be integrated into the existing reporting model and evaluated periodically against actuality. Since the business model also provides key quantitative parameters, the tweaking of delinquent processes can be red-flagged.
The basic building block of the emerging management reporting model is the digital enablement possible in the current IT environment. The advances, especially in the field of data science, have enabled data to be extracted from diverse sources and cleaned, and the relevant information fitted into the management reporting model.
Balwinder Singh FCMA is president of the Institute of Cost Accountants of India. The views expressed here are his own.
"Business is moving away from reporting on a time basis to reporting in real-time by product line"