Securities Commission Malaysia has released a corporate governance checklist to promote meaningful dialogue at AGMs. But do shareholders really care, asks Errol Oh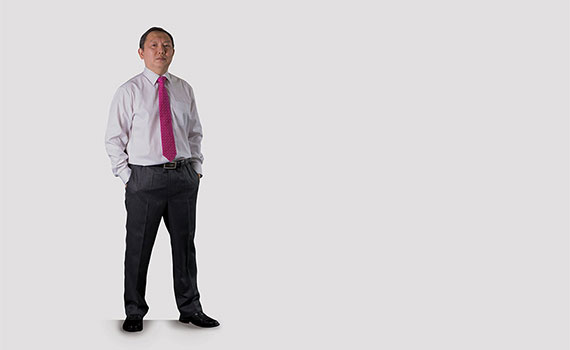 This article was first published in the April 2020 China edition of Accounting and Business magazine.
The popular perception of shareholder activism carries a hint of idealism and heroism. Most of us have in mind David-and-Goliath battles of wills as investors go up against the board of listed companies wielding their rights as minority shareholders.
At times, such a quest seems quixotic when the directors and executives do not have a history of listening to those with slender voting power. However, shareholder activism encompasses a range of activities and approaches, and many of these are about engagement rather than antagonism.
But unless they are big fund managers with the clout to arrange visits, briefings and telephone calls, investors in Malaysia have few opportunities to interact with those in charge. The AGM is that one annual event that allows face time with directors and top executives.
It matters a lot that everybody gets the most out of these meetings, and that is why in February, Securities Commission Malaysia (SC) released an AGM corporate governance checklist. One of its goals is for shareholders to engage effectively with the directors and senior managers at AGMs, making informed voting decisions.
'Shareholders play an important role in driving responsible corporate behaviour and the AGM is one of the platforms where they can raise material issues for discussion or seek explanation from the board and management,' SC chairman Datuk Syed Zaid Albar said in a media release.
The checklist, which was developed with the Institutional Investors Council Malaysia and the Minority Shareholders Watch Group (MSWG), lists 51 questions to consider before, during and after an AGM.
Here is another popular perception that is hard to ignore: that most retail shareholders care little about meaningful engagement and even less about activism – and that most of the handful who bother to attend AGMs do so to enjoy the hospitality. When a blogger wrote about the checklist, one follower jokily responded with his own questions, including 'Where is the toilet?', 'Can I have another free gift for my wife, who is also a shareholder?' and 'Is there a dividend next year?'
Another commentator argues that there is usually no point in going because the information can be found elsewhere. If a shareholder needs to attend, he added, it is out of distrust and lack of clarity – so why buy the stock in the first place?
Apathy and cynicism among investors is bad for the capital market. But maybe there is cause for optimism. In an interview in the October 2019 issue of AB, MSWG CEO Devanesan Evanson said that shareholder activism in Malaysia is on the rise. 'There will always be trivial questions because a portion of these minority shareholders, especially the retirees, just come for the door gifts, freebies and food,' he pointed out. 'But we measure by the minority shareholders who ask more relevant questions – and this is increasing.'
Now that there is a checklist, we can expect that trend to strengthen.
Errol Oh is executive content officer of The Star.
"Shareholder activism encompasses a range of approaches; many of these are about engagement rather than antagonism"