The Financial Reporting Lab is exploring best practice in reporting via experimentation and real-life testing, and has come to the attention of regulators around the world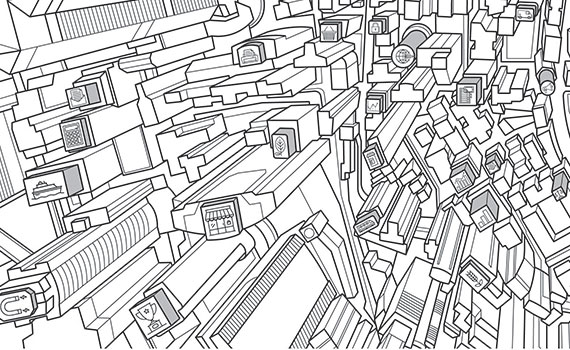 This article was first published in the February 2018 UK edition of Accounting and Business magazine.
High-quality financial reporting is for the benefit of both users and preparers. It makes sense, then, that both sides contribute to improving the process and the output.
Until relatively recently, the difficulty with this has been finding a way to allow users and preparers to have a constructive conversation. The Financial Reporting Lab has changed all that.
The Lab was set up (and is funded by) the Financial Reporting Council (FRC) in 2011 'to provide an environment where investors and companies can come together to develop pragmatic solutions to today's reporting needs'. It is a safe meeting place for investors and preparers to collaborate, sharing problems and real-world solutions. Companies use the Lab to test new reporting formats with investors, while investors suggest areas where management can add value through the information they provide. 'The purpose, in a nutshell, was to provide market-led solutions to reporting issues,' says its director, Phil Fitz-Gerald.
To date, the Lab has worked with more than 65 companies, 60 investment organisations and 300 retail investors, and published 16 reports on a range of governance and financial reporting topics. Its reports identify the practices that investors find useful and encourage companies to adopt them if possible.
The Lab's reports come out under the brand of the FRC, which, Fitz-Gerald says, adds credibility but also provides reassurance that the Lab's recommendations are consistent with financial reporting requirements. Even so, in the world of financial reporting the Lab's status is an unusual one. 'We are fixed within the FRC but not a regulatory part of it,' he explains. 'We don't set rules, or enforce them. Our mission is to understand reporting challenges and explore ways to overcome them.'
The success of the Lab depends heave on the contribution of companies and investors. Initially, says Fitz-Gerald, there was concern that taking part would involve too big a time commitment but, in the event, participants have found the process both interesting and valuable. 'We often see companies taking part in one project after another – repeat customers, if you like,' Fitz-Gerald says. 'They find it's a great way to meet and talk with investors, and it also gives them advanced sight of our recommendations.'
Half an hour will do
'The time commitment is a lot less than companies think,' he adds. 'The usual format is an interview of 90 minutes with each participant to gather their views, and after that we bring everyone together for a roundtable so we can share and discuss ideas. But we value any time at all that companies and investors can afford – even if they only have half an hour to spare, that helps.'
The Lab aims to innovate where possible in financial reporting, but also to review the practical application of reporting requirements. One of the Lab's most recent reports, for example, looked at risk and viability – specifically, how companies are reporting on their principal risks, whether the information is useful to investors, and how investors are using the viability statement, which was introduced in 2014.
'We found that risk reporting has improved since the financial crisis and become more detailed,' says Fitz-Gerald. 'But what's most important to investors is understanding how risk evolves over time.' As for the viability statement, it found that while the introduction of the viability process was helpful to a company's understanding of and appetite for risk, investors often consider the statement to be of limited use. The report includes suggestions of how it could be made more useful.
Another recent report is the latest in the Lab's 'deep dives' into the future of corporate reporting, which looked at the use of the XBRL global reporting language standard as a way of meeting digital reporting needs; future reports will look at blockchain, artificial intelligence and virtual reality.
A new European single electronic format (ESEF) for digital corporate reporting will be introduced from 2020. The report urges regulators, investors, companies and technology providers to work together to help realise the potential of XBRL, recommending that a single committee be formed, including representatives from regulators and government, to drive digital reporting in the UK. Fitz-Gerald says: 'UK companies need to starting thinking about how they might implement the ESEF requirements now, as well as consider what reporting might look like in the future.'
Work on the Lab's next project, on performance measures, is currently under way (see box on opposite). The Lab's agenda is very much set by companies and investors; a steering group of representatives from every part of the reporting process – auditors, design agencies, professional bodies, investors and academics, among others – advises the Lab on the reporting issues it might want to examine.
The Lab also actively welcomes suggestions from the wider community. 'We run a survey every three or four years, asking people to pick subjects for us to cover,' Fitz-Gerald says. 'Performance measures was the most popular choice to come out of our most recent survey. It feels like there's a lot for us to cover, but it's important to create a balance between not doing too much, so we don't lose our impact, and doing as much as we can.'
The Lab assesses the impact of its work carefully. 'We have carried out more implementation studies recently, which helps us see how many of our recommendations are put into practice,' says Fitz-Gerald. 'A recent study on dividend reporting looked at FTSE 350 reporting and the extent to which our recommendations have been adopted. That's been very useful.'
The Lab model has proved so successful that there is a move to set up a European corporate reporting equivalent. 'We would certainly be very supportive of that,' says Fitz-Gerald. 'It's very useful to share ideas, as well as to share the workload.'
Liz Fisher, journalist
"We value any time at all that companies and investors can spare – even half an hour helps"