Corruption in local government is not confined to developing countries and auditors around the world are well placed to root it out – provided there is the political will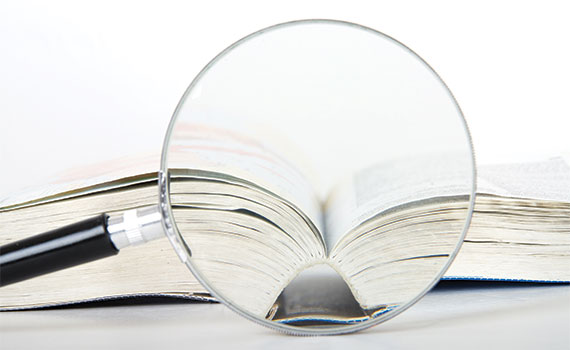 This article was first published in the May 2018 International edition of Accounting and Business magazine.
As cities and urban areas spread and decentralisation processes gather pace worldwide, citizens increasingly rely on local authorities to provide basic needs to the population, from health and education to social welfare, commercial licensing and vital infrastructure such as roads and bridges.
As a result, more and more decisions on budgets, policies and the delivery of services are being taken subnationally: according to the Organisation for Economic Co-operation and Development (OECD), 40% of total public spending and 59% of public investment in its 35 member states is managed by local and regional governments. Bringing government closer to consumers has many benefits, as long as local institutions are strong and subject to robust oversight. Indeed, proximity may make it easier to hold officials to account. However, according to a Transparency International report, powerful local authorities can foster corruption; officials may, for example, be influenced by local vested interests, such as family, business and friendship ties. In addition, the salaries of politicians and officials are usually lower than at national levels, increasing their vulnerability to bribery. Oversight may be inadequate, too, if watchdog institutions, civil society groups and the local media are weak.
Role of auditors
The OECD's report echoes the findings of a recent study by the International Federation of Accountants (IFAC), which highlighted the key role of auditors in detecting and reducing corruption. The Accountancy Profession – Playing a Positive Role in Tackling Corruption noted that the number of professional accountants in an economy makes it three times more likely to have a favourable score on international measures of corruption. IFAC is playing its part in improving global standards through its initiative Accountability. Now., which works with partners to challenge and support governments to improve the quality and transparency of their financial management.
The recent OECD Anti-Corruption & Integrity Forum, Planet Integrity: Building a Fairer Society, held in Paris, examined how auditors in local government can play a key part in promoting honesty. 'There are inherent risks in local government where you often have less oversight and where you have officials or individuals who have motives to benefit from positions of authority,' Richard Chambers, president and CEO of the Institute of Internal Auditors and a speaker at the forum, told Accounting and Business. He outlined nine risk areas in local governance (see box) that are most susceptible to graft. Among these, procurement procedures, especially for infrastructure projects, are of particular concern, according to an OECD note, which found that, in publicly funded construction projects, 10% to 30% of the investment may be lost due to mismanagement and corruption.
'For the OECD, the local government level has been increasingly important because we see that they have lots of important mandates and budgets,' OECD policy analyst Jeroen Michels told Accounting and Business. The organisation, through its directorate for public governance, works with local governments to assess their integrity policies and identify risks, and provides good practice recommendations for policymakers.
With corruption becoming the top concern among citizens worldwide, ahead of globalisation and immigration, according to the 2017 Edelman Trust Barometer, how can local authorities fight this problem? Panellists at the OECD forum pointed to several solutions. Shadrack Sibiya, head of group forensic and investigation services for the City of Johannesburg in South Africa, highlighted the importance of ensuring that processes are put in place to accompany change. The city's mayor, Herman Mashaba, has cracked down vigorously on fraud since his election in 2016. By December 2017, his anti-corruption unit had investigated more than 2,500 cases, uncovered corruption worth more than US$1.3bn and arrested hundreds of people, Sibiya told delegates. 'Once you have processes in place, you will be able to prevent corruption,' he said. 'If you fail to do this from the beginning, then you'll have a problem.'
Clear legislation
These processes need to be established through legislation and they need people with the power and integrity to enforce them. Strong legislative and regulatory bodies and managers, bureaucrats and public servants who set the right ethical tone and are prepared to hold people to account reduce opportunities for graft, according to Chambers.
'You need very clear laws, and then you need people to apply these laws,' said Robert Poëti, minister for integrity in public procurement and for information resources in Québec, Canada. A former policeman, Poëti spoke from experience. After Québec's media revealed corruption scandals in the province's construction industry, in 2011 the government set up the Charbonneau Commission to look into the awarding and management of public contracts. Over four years, the commission released 60 recommendations, which led to the creation of a new anti-corruption unit employing 350 police officers and a law on public procurement integrity. A new authority made up of 130 experts, including accountants and analysts, is also being established. These reforms did not come cheap, costing the provincial government C$40m (US$31m), but for Poëti it was money well spent.
'It is an investment,' he said. 'In Québec, the money we've saved every year since we started our direct attack on corruption means we get a return of C$9bn nationally and C$11bn at the local level. That's C$20bn of citizens' money.'
Fighting corruption also rests on detecting wrongdoing, but in many situations people who speak out are at risk. According to Transparency International's Corruption Perceptions Index 2017, which ranks 180 countries and territories by their perceived levels of public sector corruption, countries that provide the least protection for press and non-governmental organisations tend to have the worst corruption.
Auditors, too, are often on the front line, being vulnerable both to influence and as potential whistleblowers. 'Internal auditors, particularly in local government, often have the most difficult job of all the people in our profession,' Chambers says. 'They may not be well compensated, and in many cases they face extraordinary pressures and risks to themselves.'
Emilie King, journalist in Paris