CFOs must help companies rethink the way they do business and take advantage of new opportunities as China and the US reset their relationship, says Cesar Bacani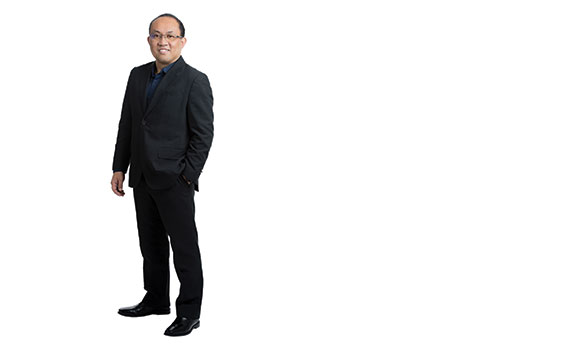 This article was first published in the June 2018 China edition of Accounting and Business magazine.
In a previous column, I wrote that Donald Trump's decision to impose tariffs on imports of washing machines and solar cells in February could be political posturing in the run up to the mid-term elections in November.
I'm beginning to think I was wrong. In March, the US extended the tariffs to steel and aluminium. Beijing retaliated with tariffs on 128 American products and the US announced levies on 1,333 Chinese export categories and then threatened more tariffs as China required importers of US sorghum to pay a deposit equal to 178% of the value of the shipment.
So not simply political posturing. Indeed, Alicia Garcia Herrero, chief economist Asia Pacific at French banking group Natixis, told me in an interview that 800 of the 1,333 items the US is targeting are so-called China Manufacturing 2025 products that are not yet at full production, but are intended to become so by 2025.
The suggestion is that Trump may have meant to just score political points, but the more strategically minded in his administration are using what he started to hinder China's ambitious technology programme. In this reading, China Manufacturing 2025 is a national security threat to the US, if China's technological advances translate into weapons that challenge US supremacy.
Thus, even if Trump fades from the scene, China-US relations will remain tense. The US is expected to restrict technology exports to China and limit visas to Chinese students and technology workers, who may be picking up knowledge and skills that will then be used back home. Other restrictions could include tighter scrutiny of Chinese companies doing M&A in the US.
Investment and exports by companies in the two countries will suffer as the two sides engage in more tit-for-tat retaliation. CFOs in these companies will have their work cut out in helping the board navigate perilous waters.
But there will be opportunities too. Stymied in the US, China would be looking for technology transfer from other sources, including organisations in Europe and Japan. Companies in non-US jurisdictions can emerge winners in terms of investment, market access, asset purchases and so on. American companies that use China as a production base would be looking for other sites, and South-East Asia, including Indonesia, Malaysia and the Philippines, could benefit.
It is true that the uncertainty will affect global trade and the global economy. When the world's two largest economies battle it out, their stomping can damage unwary and less agile businesses.
And this disruptive reset in China-US strategic relations comes at a time of adjustments in financial management required by the normalisation of ultra-low interest rates in the US, Europe and Japan, and as China intensifies economic and business reforms in reference to foreign and domestic capital.
The mission of the CFO and the finance team to provide ballast and prudent direction becomes more relevant than ever.
Cesar Bacani is editor-in-chief of CFO Innovation
"When the world's two largest economies battle it out, their stomping can damage unwary and less agile businesses"