In this fourth article in a series by ACCA and PwC on the digital CFO, we look at how technology can help put the CFO front and centre of the organisation's risk strategy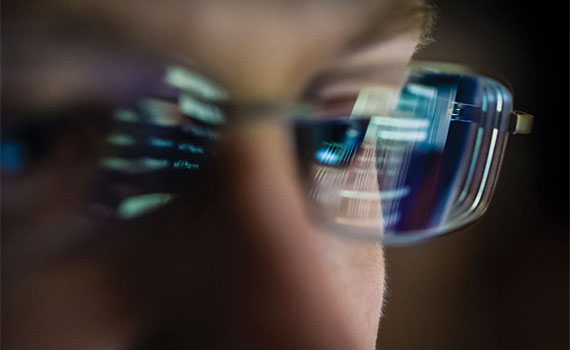 This article was first published in the June 2018 International edition of Accounting and Business magazine.
Disruption in today's business environment offers CFOs an opportunity to reappraise their organisation's risk agenda and the role they can play in shaping it.
Although enterprise risk management is the responsibility of the board as a whole, CFOs have a big role to play. CEOs, according to PwC research, see cybersecurity as the top risk, and it is one that impacts CFOs directly, as cyber attacks can damage the integrity of data and financial reporting. With many organisations subject to greater regulatory complexity and external scrutiny over their operations and societal impact, the CFO's perspective is key in finding ways to turn compliance burdens into brand advantages.
Pressures to report business performance more quickly and in new formats also require CFO leadership. The move to the cloud and the rise of social media both present new technology and reputational risks that must be understood and managed. What's more, future business growth is strongly linked to technology-enabled product enhancement. Customer demand is stimulated by variety, personalisation and affordability, and the underpinning strategies here depend heavily on data analysis and artificial intelligence.
CFOs need to present a holistic view of the organisation's risk exposure in communications with C-suite colleagues. They need to show an understanding of key emerging risks, their relationship to core business goals, and the processes in place to track and report on risk and business performance. Risk management techniques also need to be less reactive and focus more strongly on planning for a positive outcome. This type of proactive risk management depends on the effective use of data and analytics to identify trends more quickly and improve the understanding of what is driving them.
Impact analysis
Making data (financial and non-financial) widely available is also key in breaking down barriers and giving better insights into performance. Organisations need to consider the societal impact of not just large but also seemingly small decisions. External parties are increasingly interested in the impact of corporate decision-making on infrastructure, employment, tax contribution and climate change.
CFOs are uniquely positioned to be at the centre of the data and analytics agenda. When the finance function is responsible for data governance, it brings a shared and consistent view of data for decision-making to the organisation. Similarly, the skills necessary for performing data analysis and developing insights can be found within the finance team.
By aligning risk management with strategic performance, CFOs and their finance teams can reinforce the importance of the CFO role and help establish an intelligent risk culture throughout the organisation.
Jamie Lyon, head of corporate sector for ACCA, in collaboration with Brian Furness of PwC, and Jens Madrian, CFO/COO of Reactive Technologies