With tech companies increasingly using cryptocurrencies and blockchain technology to raise funds for business development, has the time come for more regulation?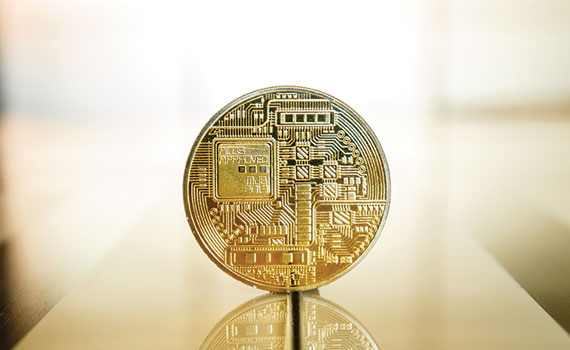 This article was first published in the July 2018 Ireland edition of Accounting and Business magazine.
Irish technology businesses are increasingly looking for start-up cash through initial coin offerings (ICOs), which are fast gaining traction as a new method of fundraising. In the recent past, Zeto, Mingo, Confideal and Living Offset have all launched or completed ICOs.
While ICOs are controversial as part of the growing financial infrastructure based on cryptocurrencies and blockchain technology, they are proving popular for a number of businesses. Investors use cryptocurrency to buy tokens in the business, which means that ICOs are also sometimes confusingly called ITOs, or initial token offerings.
Cork-based technology start-up Zeto sells cloud-based software that manages commercial refrigeration systems, and numbers Lidl Ireland among its customers. Zeto offered two kinds of tokens in its ICO: security, which represent an equity stake in the business and can increase or reduce in value according to the fortunes of the company; and utility, which can be exchanged to use the company's goods or services in the future. In a pre-sale that ended in May, Zeto investors were offered a 20% discount on the ICO price.
A pre-ICO investment from the Bank of Ireland's Kernel Capital venture fund, backed by Business Venture Partners and Enterprise Ireland, provided €1.7m for the company. The ICO is seeking to raise €20m and was undertaken through the use of the ethereum cryptocurrency. Chief executive Stephen Slattery told the Sunday Business Post: 'We want to raise a lot of money and raise it quickly.' The Sunday Independent reported that he was very confident of reaching the target, while acknowledging that the ICO was a high risk investment. Neither Zeto nor Slattery responded to requests for comment.
Quick, cheap, safe
Another new Irish ICO has been launched by Confideal, which says it enables clients to conduct quick, cheap and safe international transactions, backed by anonymised access to an arbitration service in the case of contract dispute. The platform uses ethereum cryptocurrency and blockchain, plus a smart contract, which works in a similar way to an escrow account, where the terms of the deal and the cryptocurrency are stored until the contract is fulfilled.
'We chose to undertake an ICO campaign rather than organising an IPO because we are a crypto start-up. It's common practice for crypto start-ups to raise funds in crypto coins from crypto enthusiasts, whereas IPOs require a great number of formalities to be observed and are only suitable for established businesses with multimillion-dollar turnover' says Alexey Semenov, chief marketing officer and product manager for Confideal. 'However, we did not receive any funds through the ICO because we did not achieve the so-called "campaign success threshold" [the minimum amount of investment that makes the ICO smart contract algorithm release the collected funds in favour of the campaign owners]. Upon the campaign failure, all the collected funds immediately became available for retrieval by the investors.'
Semenov adds that there will be no further attempt at an ICO, so the next stages will be financed by venture funds or, venture investors, but not ICO investors. Semenov is also senior business planning and analysis officer with cybersecurity company Kaspersky Lab, and stresses that his involvement with Confideal is not connected with his other role.
Meanwhile, payment for Mingo's product MingoChat – an instant messenger aggregation app that supports Facebook, Twitter, Steam, Discord, Slack, Skype and IRC Cloud and unifies accounts into a single app – is via MingoCoin, a utility token based on the ethereum cryptocurrency, with transactions conducted via blockchain. It raised more than €650,000 in the first hour of its pre-sale last September.
Announcing the launch of Mingo's ICO, Joe Arthur, CEO of Mingo, said: 'While an ICO is an effective tool to collect funds, it is also a great way to give a boost to the community. Building up the budget to execute the set business plans while attracting new and motivated users is a unique opportunity that only an ICO can present. Mingo aims to introduce its cryptocurrency to a potential audience of over two billion users of mobile messengers.'
Regulatory response
The government is starting to take note of the increasing popularity of ICOs, with the department of finance releasing a report, Virtual currencies and blockchain technology, in March. 'The increased rate of investment in virtual currency businesses is primarily driven by the high number of ICOs that took place [globally] in 2017', the report noted.
The report proposed the creation of a new blockchain working group to produce consistent regulatory approaches across government agencies, including in the use of cryptocurrencies to invest in businesses.
Aidan Clifford, ACCA Ireland's advisory services manager, has strong reservations about the growth of ICOs, along with other uses of digital currencies. 'The technology behind bitcoin and other cryptocurrencies has the potential to revolutionise how financial transactions are made and make a positive impact on how business is done globally,' he says. 'Yet not all cryptocurrencies are equal, and bitcoin raises particular red flags.'
Clifford believes it is now time to seriously discuss how regulation can act as a safeguard for the wider economy, with the accountancy profession taking a leading role in identifying and communicating risk.
'The message surrounding Bitcoin itself is that appropriate regulation is either impossible or unnecessary due to the technology,' he says. 'Yet as mainstream interest grows, and firms become more open to its everyday use, it's important to stress that a range of options are available.'
Paul Gosling, journalist
"Not all cryptocurrencies are equal, and bitcoin raises particular red flags"