After 20 years of war, peace has finally been declared between Ethiopia and its neighbour Eritrea. The prospects for economic growth look good, says Alnoor Amlani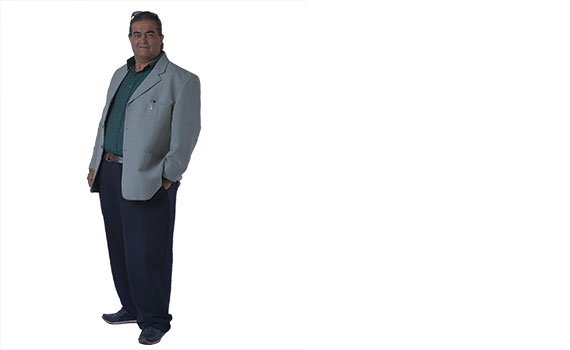 This article was first published in the September 2018 International edition of Accounting and Business magazine.
As I write this in mid July, the first commercial flight in 20 years from Ethiopia to Eritrea has taken off, operated by Africa's largest airline, Ethiopian Airlines, which also has plans to acquire 20% of the smaller Eritrean Air. There is an air of optimism around these two neighbours once more and the bloody wars and border conflicts seem to be a thing of the past.
The border between the two countries was closed in 1998 and all diplomatic, commercial and other contact was terminated after a dispute over the dusty village of Badme escalated beyond all expectations. A series of skirmishes and wars followed during which it is estimated that tens of thousands of people died.
On 4 June, Abiy Ahmed, Ethiopia's prime minister, triggered the turnaround in relations by declaring that he would accept the UN boundary commission's outcome over the disputed territory.
At 41, Abiy is Africa's youngest head of state, in sharp contrast to Eritrea's longstanding president Isaias Afwerki, who is 72 years old. With a population of more than 100 million, Ethiopia has the fastest growing economy on the continent, with a 2017 GDP of US$77bn. Eritrea's GDP for the same year was estimated at US$6.1bn.
Ethiopia's economy includes agriculture, industries and services, including telecoms and banking, while Eritrea's is largely agricultural. Ethiopia also has the lowest level of income inequality in Africa and one of the lowest in the world, with a Gini coefficient – the most commonly used measurement of inequality – comparable to that of Scandinavian countries.
Ethiopia's independence was recognised by Britain during the Second World War after its liberation from Italian occupation. Eritrea, which was considered to be a province of Ethiopia, fought a 30-year war to finally gain de facto independence from its larger neighbour in 1991. International recognition only came in 1993, and the Eritrean economy therefore stands to gain significantly from the peace deal.
Ethiopia seeks access to the Red Sea via Eritrea because despite the size of its economy, it is land locked and access to maritime links would generate significant value.
Ethiopia's accounting profession is much better developed than Eritrea's. However, it still lags behind countries such as South Africa, Kenya and Nigeria. Ethiopia formally enacted financial reporting requirements in 2014 and the profession has been steadily growing since. ACCA held its Africa members convention in Addis Ababa in 2017 and has signed a memorandum of understanding with Addis Ababa University to enhance the accountancy and audit profession. The university wants to offer a tailored route to ACCA Qualification in the near future.
One cloud hanging over the peace, however, is the Tigrayan Peoples' Liberation Front. It is likely to resist the newly reconstituted good relations between Ethiopia and Eritrea.
Alnoor Amlani FCCA is a director with the CFOO Centre in Nairobi, Kenya
"Ethiopia's accountancy profession still lags behind countries such as South Africa, Kenya and Nigeria"