The final article in a series by ACCA in collaboration with PwC looks at how CFOs can help their businesses grow and create competitive advantage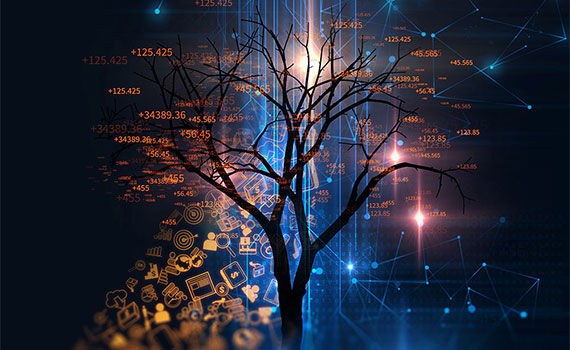 This article was first published in the September 2018 International edition of Accounting and Business magazine.
CFOs need to take a leading role in ensuring their organisation can thrive in this digital world. Technology in itself doesn't provide all the answers. While the finance function should consider new ways to use it – starting with understanding what kinds of analysis colleagues require, what they want to achieve and what insights they need to support their decision-making – it is important to align these activities to the overall business strategy.
The finance team will also need to start moving away from its traditional role of reporting historic data and shift to producing forward-looking, dynamic forecasts while taking risk-averse positions towards commercial opportunities.
CFOs need to create the time, space and atmosphere to develop a culture that focuses on support for future value creation. This could mean automating processes to free up time for complex analysis and creating an environment where it is OK to fail – where it is understood that valid, risk-based analysis could still lead to some decisions that do not deliver the value anticipated.
Culture change starts at the top. If the CFO is seen to be forward-looking and excited by digital opportunities, other members of the finance team will be more likely to do the same.
To play a leading role in value creation, CFOs need to develop a finance team strongly connected to the business – one that fully understands the business strategy, customer needs, risks and opportunities. They also need to consider how finance can become a real business partner. Many have done so only superficially – perhaps adopting a new name or changing the organisation structurally – but this won't necessarily have delivered the desired value.
Improving connectivity may mean enhancing systems and processes, and communications between finance and the business, to focus on value creation, opportunity assessment or risk-based analysis. It might mean spending more time on exploring what the numbers mean rather than just reporting them.
There there is the need to identify measures of business that allow CFOs to track progress and gauge whether what they are doing is helping the organisation to grow. These measures need to support the real-time assessment of current strategies while offering forward-looking insights into the impact of the finance team's current actions.
Determining the right measures will require the CFO to initiate conversations across the business about what information decision-makers really value, and then getting the finance team to analyse the data to generate useful insights quickly. New data capture and analysis systems may be needed.
Finance teams may also need to become more comfortable with data that could contain some inaccuracies. When rapid response and proactive decision-making are important, using whatever data you have now may be more useful than using absolutely accurate data in six months' time. Some of this data may feel less 'tangible' than traditional financial metrics – but finance functions need to be willing to embrace them if the business considers they provide value.
Then there is the need to build a finance team with the skills, experience and cultural qualities for driving growth based on the organisation's collective needs. There are likely to be requirements common to all organisations that go beyond sound finance qualifications, including those who can speak to the business in a language it understands.
Digitally comfortable
A strong presence of 'digital natives', who can see the IT potential in all its forms, is desirable. The team is also likely to need robot colleagues, as process automation can cut costs and drive up processing accuracy. The skills needed for this and for working in teams that are increasingly geographically and culturally dispersed will change greatly in the future.
However, the finance team must also take account of the strengths and weaknesses that exist across the business. For example, if business teams already have strong analytical skills embedded, should CFOs be seeking to replicate them within the finance function?
CFOs need to be open to the potential offered by new technologies as way of enhancing the effectiveness of the finance team. As new technologies emerge, deciding how to adopt them will require careful consideration.
This is a time of opportunities – for organisations and for CFOs. The CFO needs to be willing to seize them, and take the lead in driving change based on insight and analysis.
Jamie Lyon, head of corporate sector for ACCA, in collaboration with Brian Furness of PwC, and Jens Madrian of Reactive Technologies
"When rapid response is important, using whatever data you have now may be more useful than using absolutely accurate data in six months' time"