Making it easier to do business in Africa is a powerful yet largely ignored means of pulling swathes of the continent out of poverty, says Okey Umeano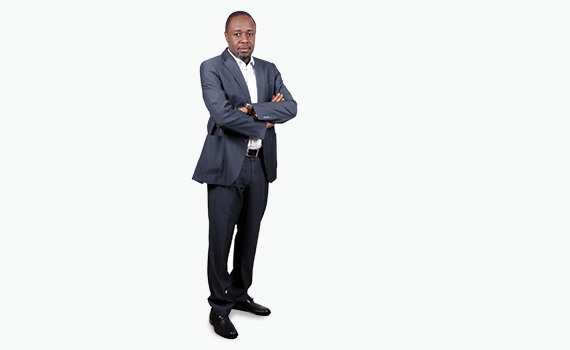 This article was first published in the October 2018 Africa edition of Accounting and Business magazine.
It's a no-brainer: the easier you make it for people to do business in your country, the more they will come to do that and the richer your nation will become. It seems that many countries on the continent still don't get that, though, or show no sign that they do.
African countries are placed dismally on the World Bank's 2018 ease of doing business ranking, with many sitting at the lower end of the table. The rankings reflect the impact of regulation on business in countries, based on 10 factors that directly affect business: starting a business, acquiring construction permits, getting electricity, obtaining credit, registering property, paying taxes, enforcing contracts, resolving insolvency, trading across borders, and protecting investors.
Mauritius, once again the highest ranked African country, at 25th out of 190 countries, seems to be an anomaly. Rwanda is 41st, Morocco 69th and Kenya 80th. The big economies such as South Africa (82nd), Egypt (128th) and Nigeria (145th) have a long way to go.
Obvious questions arise. Why is it so difficult to do business in Africa and why does the continent find it so hard to remove impediments to business? Many of the World Bank's ranking factors are in the control of governments and can easily be fixed. If fixing these factors is a sure way to attract business, then Africa should gear up and do that.
It appears that Africa just cannot get it done, or is not yet in the mood to. Some countries, such as Nigeria, have made some effort to improve their ranking. The Nigerian government set up a team to oversee efforts to improve its ranking and passed a handful of executive orders to grab the low-hanging fruit. The resulting rise from 169th in 2017 to 145th this year has been celebrated by the administration. However, the work of removing clogs in the system, eliminating excessive red tape and rooting out corruption is still incomplete. Poor regulation persists, much to the undoing of the country. Why should it take months, years even, for a business to secure title to land?
Others have not fared much better. The 2018 report shows that it takes 45 days to start a business in South Africa, compared with half a day in New Zealand. It takes 1,010 days and 26% of claim value to resolve a debt contract in Egypt, compared with 164 days in Singapore and 9% of claim value in Iceland. Corruption, excessive red tape (and the more red tape, the more opportunities for officials to extract bribes) and poor regulation remain serious impediments to business.
Six of the 10 lowest-ranked countries on the index are African – they are also some of the poorest nations on the globe. They need to take these rankings seriously and seek ways to improve regulations to support business.
To speed up its development, Africa must make itself more attractive to business. Given the continent's culture of warmth and hospitality, it shouldn't be too hard to roll out the welcome mat.
Please wake up, Africa, and give business a bigger hug!
Okey Umeano is head of risk management at Nigeria's Securities and Exchange Commission
"Why should it take months, years even, for a business to secure title to land?"