With emerging economies under increased pressure, Asia's policymakers must resist the temptation to create populist policies, says Manu Bhaskaran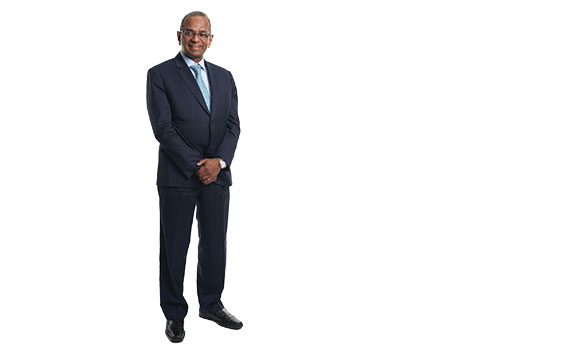 This article was first published in the October 2018 China edition of Accounting and Business magazine.
Emerging market currencies such as the Argentinian peso, Turkish lira and South African rand have had a terrible year so far, with steep declines. Asian currencies have not been spared, though the contagion effect has been relatively small and hurt some, such as the Indian rupee, Indonesian rupiah and Philippine peso, much more than others.
The prospects are not good for emerging economies. First, the continued vibrancy of the US economy means more rate increases by the Federal Reserve Bank and a further reduction of liquidity as its quantitative easing programme is reversed. The European Central Bank is also likely to shift away from its ultra-loose monetary stance. Global liquidity conditions will therefore likely tighten and the US dollar's strength will probably persist.
Second, President Donald Trump seems keen to expand his tariffs to cover another US$200bn of Chinese exports to the US. It is also possible that his administration will impose higher tariffs on cars. With Mexico apparently making concessions during the renegotiation of the North American Free Trade Agreement, the US may feel that its aggressive approach can be deployed against Asian economies, too.
Third, emerging markets are set to suffer more stresses. Recent sharp interest rate rises in Argentina will certainly slow the economy. In Turkey, several companies have defaulted on loans or are reporting growing cashflow struggles. This month's presidential election in Brazil could see an untried populist winning power.
Despite this, Asian currencies can preserve their relative resilience for a number of reasons. First, the policy response in Asia has so far been credible. For example, Indonesia's central bank raised rates ahead of market expectations, raising global investor confidence. Similarly, the Philippines central bank has been raising rates. In Malaysia, the government is pursuing institutional reforms, cracking down on corruption and tackling waste.
Second, economic imbalances remain modest compared with emerging economies elsewhere. Current account deficits are generally below the risky 3% of GDP, while countries such as Malaysia and Thailand have surpluses. Inflation is low by historic standards even in countries like Indonesia which previously suffered great price instability.
So, the foreseeable trends suggest that there will be further downside in Asian currencies but that this can be contained to modest levels.
What could upset this relatively benign conclusion? If China's economy stumbles badly, the rest of Asia will suffer convulsions. However, the Chinese government seems to have the risks under control. Another risk is of a sharp surge in oil prices, perhaps due to political shock in the Middle East.
Overall, our view is that so long as policymakers remain rigorous in their monetary and fiscal policies and avoid populist policies, Asian currencies can contain their declines.
Manu Bhaskaran is CEO of Centennial Asia Advisors in Singapore
"Economic imbalances remain modest in scale compared with emerging economies elsewhere"