Our great strength? We're a worldwide family of skilled professionals with impressive careers, happy to share our expertise with others, says ACCA president Leo Lee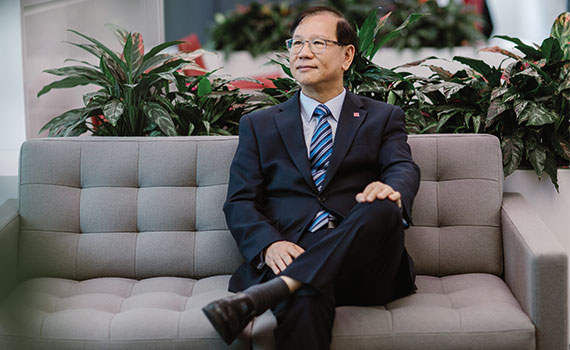 This article was first published in the November 2018 China edition of Accounting and Business magazine.
It is hard to believe that the past 12 months have flown by so fast and that this is my last column as your president. It has been the highest honour to represent you all for the past year, and during the years I spent on Council before that.
I would love to list all of the fantastic stories, achievements and developments that I have witnessed at ACCA and among our global membership during my time as president, but there would simply not be enough room to do so. Let me just say they are legion.
My first presidential engagement was the inaugural African Members Convention in December last year, and one of my last will be to represent ACCA at the World Congress of Accountants in Sydney this month. I've travelled from Africa to Australia – and visited plenty of other ACCA members, events and offices in between – and the thing that has struck me most has been the similarities between us all.
Wherever in the world you go, ACCA represents a family – a family of skilled, knowledgeable, ethical professionals with illustrious careers, but who also donate time generously to sharing our wisdom and growing the next generation. We have a powerful global network and can achieve great things by coming together and connecting with each other.
So thank you to all of you who have taken the time to connect with me during the past year and shared your stories, your wisdom and your pride in our organisation.
It is not just a designation that we share, but also a vision, a mission, a set of values and a responsibility for shaping futures in a time of change. I look forward to seeing what 2018/19 has in store for us all.
Leo Lee FCCA is retired, but has held various roles at the Securities and Futures Commission of Hong Kong and is past president of ACCA Hong Kong