With the Belt and Road initiative offering opportunities for practices to expand into China and beyond, careful preparation and cultural understanding are vital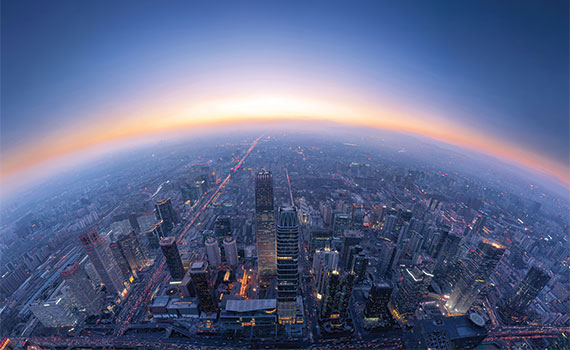 This article was first published in the January 2019 International edition of Accounting and Business magazine.
China's ambitious Belt and Road initiative (BRI) offers obvious business opportunities for engineering, construction and resources companies – but what about accountants? Is it realistic to think that foreign accountancy firms can reap benefits off the back of the multi-trillion dollar investments China is making in roads, ports and other hard infrastructure?
The answer has to be yes – for accountancy firms with the right culture, capabilities and entrepreneurial vision. That's the message from Marco Carlei, managing director at global accountancy network ShineWing International. Carlei was at the 2018 World Congress of Accountants (WCOA) in November, speaking on the BRI and the opportunities for accountancy firms.
'China will soon be the world's largest economy and we are looking to invite accountancy firms to join us if they see China as a key ingredient to their future success,' says Carlei. 'Irrespective of their size, we'd like to talk to firms if they have a clear vision about doing more challenging work that adds greater value for their clients.'
Win-win situation
According to the World Bank, the BRI will strengthen trade and investment links between China and 65 nations in South-East Asia, Europe, the Gulf countries and North Africa. (It also has implications for other parts of Africa via the 21st Century Maritime Silk Road, with east African countries in particular poised to benefit.)
Accountancy firms in these nations have a lot to gain, says Carlei. 'Primary and supporting industries involved in the BRI will require services from the accounting profession. That won't be limited to just compliance work – it will be advisory and consulting work, too.'
Carlei sees 'a win-win' situation for China and other nations connected by the BRI. 'Once these markets are opened up, the opportunity for accountancy firms is both inbound and outbound,' he says. 'Firms can introduce their clients into the Chinese market. They may also facilitate entry for Chinese companies into the firms' local markets. What might start as a single transaction could lead to recurring audit or tax work, for example.'
However, most practitioners are not yet ready to help their clients take advantage of the BRI, Carlei believes. 'Many don't appreciate the opportunities or understand that they need to make a commitment by investing time and money,' he says. 'We've actually declined more proposals to join our network than we've accepted.'
'You need to be very clear about what you want to achieve and how your firm is tracking towards that; timing is everything. You also need to be in touch with your local market and what the aspirations of your clients are, too.'
Firms must have a dedicated China strategy, says Carlei, spending time there to 'foster relationships, exchange information and build trust. Results won't be achieved through a long-distance phone call or email.'
Capitalise on opportunities
There are, says Carlei, four elements that firms must develop if they want to successfully capitalise on the opportunities that the BRI presents. First, it is vital to have a compelling value proposition. Firms must help their clients define what capabilities or expertise they have that others do not. This could be offering particular industry expertise, niche skills or access to a hard-to-reach network. 'You need to be very clear on what your strategy is for that specific market and differentiate your service or product accordingly,' he says.
Second, cultural understanding is crucial. At the WCOA, Kon Yin Tong, president of the ASEAN Federation of Accountants, explained how cultural nuances could be problematic in communications. He suggested using local intermediaries such as chambers of commerce, embassies and trade associations to get to grips with doing business, and become 'immersed' by living in that market or working with a trusted partner.
Third, be aware that every market has its own particular communication norms and expectations. Carlei points to his introduction to popular Chinese social media platform WeChat. 'I found very, very quickly that I wasn't getting a response from emails, whereas via WeChat I had responses within an hour.'
Fourth, never underestimate the value of language. 'If you can speak the local language it endears you to the locals and breaks the ice immediately,' Kon told the WCOA audience. If that isn't possible in the short term, Carlei recommends seeking out a good translator. Recruiting people who are multilingual is also beneficial, he says. 'For example, ShineWing Australia has significant interests in the Chinese market, so 30% of the staff speak Mandarin or Cantonese.'
Andy McLean, journalist
"All the primary and supporting industries involved in the BRI will require services from the accounting profession"