The shared services sector in eastern Europe has moved on from its low-cost finance roots, with wider-ranging centres of excellence the latest evolutionary twist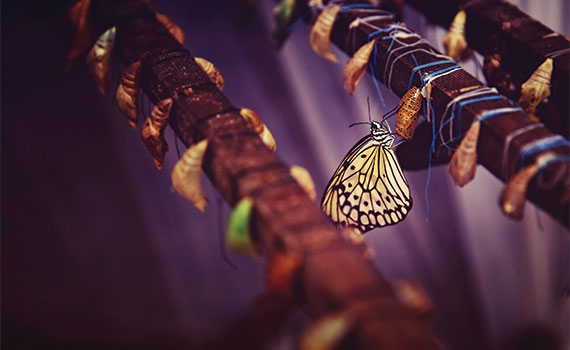 This article was first published in the February/March 2019 International edition of Accounting and Business magazine.
It is nearly 20 years since shared services centres (SSCs) began to gravitate towards central and eastern Europe (CEE), lured by labour and living costs that were substantially lower than those prevailing in western Europe. Today, the gap in costs has narrowed, yet SSCs still thrive in the region, providing opportunities for finance and other talent.
'They are a central Europe success story,' says Jonathan Appleton, executive director of the Association of Business Service Leaders (ABSL) in the Czech Republic. The key to that success has been the ability to respond creatively in a rapidly changing market, setting the sector on a path of continuous evolution. 'SSCs are diversifying and adding value,' he adds. 'Today, they need to be selling the value of brilliant people and their ideas, rather than saving money on salaries.'
Strength in quality
Salary differentials highlight a further driver of the SSC market in CEE: high standards. Roman Pavloušek FCCA, general manager of the finance service centre at Sweden-based compressor maker Atlas Copco, which relocated its SSC from India to the Czech Republic. 'Quality went up, and customers are very happy,' he says. 'The combination of quality, geographical proximity and reasonable costs is working.'
That comes as no surprise to Appleton. He says: 'There's a phrase that's used in relation to the sector in this region: we came for cost, but we stayed for quality.'
CEE-based SSCs are delivering far better standards and providing such higher value services that customers are sticking with them and attracting others. 'New SSCs are still coming into the region, even into existing hotspots such as Prague or Brno,' Appleton says.
But SSCs cannot stand still, they must adapt, by going far beyond a solely financial remit: AB InBev, Johnson & Johnson and Siemens, for example, have built up successful multifunctional SSCs. Arjen Sader, global business service expert at law firm Dentons, says: 'Finance and IT were among the first services to come to SSC, and new higher-value activities are joining them, such as security and digital development, in addition to marketing, sales and analytics, and HR.' Industry players add that SSC functions are expanding to include IT, logistics and customer care.
Big employer
Staffing levels are increasing as a result, and the sheer number of businesses moving services to CEE, around 2,000 in total, provides further evidence of industry buoyancy. Appleton says that ABSL figures put the number of SSC employees in CEE at well past 750,000. 'One message that we want to share is just how big this sector has become since it started in the early 2000s,' he says. 'We predict it will reach a million employees within two years.'
Investing in and developing employees is 'part of SSC DNA', Appleton continues. 'We want to make sure there is talent available but also opportunities for career growth in the sector. So we provide education and training for staff to skill themselves up. We encourage them to reach out to work with partners – for example, ACCA in the case of finance functions – so they can take on more complex roles.' He adds that how an SSC trains its staff has a direct impact on its capabilities.
SSCs have come to be regarded as much more attractive environments to work, and far greater attention is now paid to their layout and design. A new generation of staff are also enjoying the flexibility – by working more from home, for example.
Industry players dismiss the suggestion that time spent working at an SSC is 'limiting' on the path to a leadership position in a finance career.
Petter Frisell, SSC director at coatings company PPG Industries, says: 'It's a good career path. We're hiring graduates and also have a wide talent pool for the broader PPG finance organisation. PPG is an interesting illustration – our CFO started off as an accountant at an SSC. It's a great story for us.'
Not everyone agrees on the career benefits, though. Sader, for example, believes there is still 'considerable room for improvement'.
In the future, analysts expect robotics, the internet of things, and artificial intelligence to become commonplace in SSCs, although the latter will come later. There will be an effect on employment. Pavloušek says: 'Jobs will disappear. According to estimates, 50% to 60% of positions could be replaced in the next three to five years.'
But the spread of technology will not simply mean mass redundancies. 'Employees will work in new jobs, and the "free" workforce can develop new specialisations,' Pavloušek predicts. 'They will be sitting on piles of data and will need to structure it and make analyses possible.'
Robo-ready
Analysts believe it is crucial for SSCs to be prepared for the new technologies. 'The level of successful robotics and artificial intelligence projects is still low,' says Sader. 'Are SSCs ready to implement automation full-scale?'
He also argues for new training to support upskilling and reskilling and to close the human resources gap in the SSC sector: 'A change in education systems is required to be able to deliver human resources that can optimally serve the sector in the near future'.
When it comes to predictions about where the market is heading, industry specialists expect the sector to level out in parts of CEE. 'I don't expect to see big growth, says Frisell. 'The employee numbers will stay the same; however the work will be higher level and more interesting.'
Meanwhile Sader is predicting a greater degree of competition between CEE countries for the SSC market. 'Poland is the giant, but Romania is maturing, and Bulgaria and the Baltic countries are growing too,' he says.
David Creighton, journalist in Prague, Czech Republic
"We encourage staff to reach out to work with partners – for example, ACCA – so they can take on more complex roles"