With Asia facing a year of even more modest growth, policymakers must work hard to contain financial risks and maintain stable currencies, says Manu Bhaskaran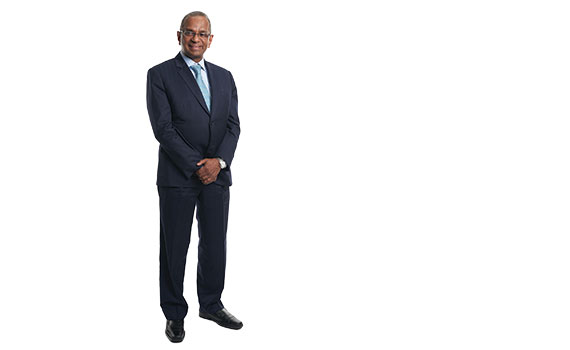 This article was first published in the February/March 2019 China edition of Accounting and Business magazine.
We do not expect much respite this year for the developing economies of Asia after a difficult 2018. Geopolitical uncertainty could prove troubling for the Asian region while weaker external demand and tightening financial conditions could continue creating turbulence in Asian financial markets.
The tussle between the US and China is a dominating concern. In the near term, an interim deal can be worked out as both sides seem keen to avoid a full-blown trade war. The question is whether this improvement in ties would be sustainable. The reality is that the differences between the two big powers go beyond trade, with national security officials in the US seeking to contain the perceived 'threat' posed by China.
Key markers such as the OECD lead indicator, the pipeline of new orders and trade data all suggest that a modest deceleration in global demand is on the cards. The US should still clock in growth that is above its long-term trend rate of around 2% even if it is unlikely to sustain the high growth seen in 2018. If capital spending picks up speed in the US, as we expect, the spillover into stronger demand for Asian exports of intermediate goods will be helpful. The other major economies that are crucial markets for Asia seem to be losing momentum, however, with the most recent data showing that the eurozone and Japan economies are likely to slow.
An important area of uncertainty for Asia will be China's economic trajectory. The Chinese economy is losing momentum faster than expected. However, the authorities are becoming more aggressive in putting in place measures that are appropriately targeting the underlying problems in the economy such as the tightness of credit flows to private companies. But China's policymakers will have to remain vigilant and act quickly whenever confidence is hurt as the country will probably experience a small current account deficit this year and downward pressures on its yuan could well persist.
Investors may have been too quick to take solace from statements suggesting that the US Federal Reserve Bank could turn more dovish in its monetary policy. As mentioned above, the US economy will probably grow above its sustainable growth rate for most of 2019: as unemployment falls and the labour market tightens even more, the Fed will have little choice but to raise rates and withdraw liquidity from the system. The European Central Bank also limited its quantitative easing programme in January. That means that the era of super-easy global liquidity is coming to an end. As interest rates rise and liquidity becomes scarcer, investors will be more wary of 'riskier' emerging markets: the corrections seen in emerging market equities and currencies in 2018 may well persist in the first half of 2019.
Overall, the Asian region is likely to see modestly slower economic growth in 2019 compared to 2018. But continued stresses in global financial markets will require Asian policymakers, particularly central banks, to be rigorous in containing financial risks and keeping their currencies stable.
Manu Bhaskaran is CEO of Centennial Asia Advisors in Singapore.
"As interest rates rise and liquidity becomes scarcer, investors will be more wary of 'riskier' emerging markets"