The regulator doing the audit job itself will not get it done properly, says Jane Fuller. It should get on with its proper role of encouragement and punishment instead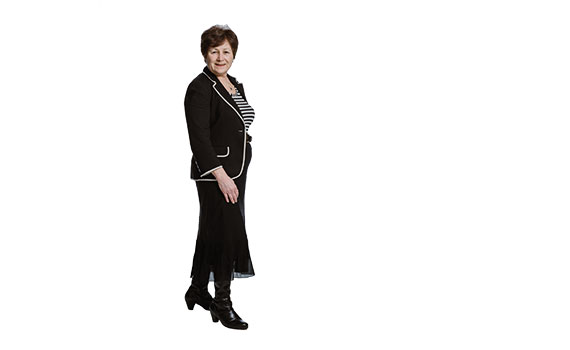 This article was first published in the February/March 2019 UK edition of Accounting and Business magazine.
Any outsider looking at the UK audit market would probably come to the same conclusion as Sir John Kingman in his letter to Greg Clark, secretary of state for Business, Energy and Industrial Strategy, on auditor appointment: 'We do not see anything like enough scepticism and independent challenge from auditors... This is not surprising when auditors' incentives are, at best, blunted.'
Alongside his 2018 review of the Financial Reporting Council (FRC), Kingman was asked to consider whether there was a case for a fundamental change in who appoints the auditor. His answer, in short, was yes. He outlined a 'world-first experiment' that would entail auditors being appointed by an independent body under the umbrella of an Audit, Reporting and Governance Authority (Arga) that he suggested should replace the FRC.
Users of accounts would be heavily involved in the governance of the new auditor appointing body. But Kingman ruefully acknowledged that the investment community's lack of enthusiasm for the idea made it a non-starter, at least for the time being.
What both Kingman and the Competition and Markets Authority have overlooked, amid the angst over corporate failures such as Carillion, is that there is plenty of scope for boards' audit committees to do a better job of audit oversight. Arga's role should be to prompt them to do this, and investors should use their influence and votes to ensure that their stewards seek a challenging audit. After all, non-executive directors also need to guard against management pulling the wool over their eyes.
Kingman rightly emphasises that the directors of the company bear primary responsibility for producing true and fair accounts, and proposes an enforcement regime to hold them all to account. So why not give audit committees another chance to up their game?
It was clear to me, as a participant in the first project run by the FRC's embryonic 'audit lab', that there was much more the regulator could do to encourage a robust relationship between the audit committee and the auditor, without doing the job itself. My heart sinks at the CMA's proposals for detailed regulatory scrutiny of audit committees during the appointment process and via reporting requirements.
My main objection is that if the regulator appoints the auditor, or endorses it via heavy monitoring, then it will be less inclined to see fault with the auditor's ensuing performance. It should keep a distance and exercise the full range of incentives and sanctions it will have to tackle inadequate corporate reporting and auditing.
The saddest point is the assumption that regulators are better placed to avert business failures than those who run the company or audit its accounts – seen as part of an overpaid and uncaring class. It is yet another sign that a few bad apples have spoilt capitalism for the rest of us.
Jane Fuller is a fellow of CFA UK and serves on the Audit and Assurance Council of the Financial Reporting Council.
"My heart sinks at the CMA's proposals for detailed regulatory scrutiny of auditor appointment processes"