Despite the disappointing statistics, women can be as likely as men to be promoted to the leadership ranks in the right company and the right market, concludes Cesar Bacani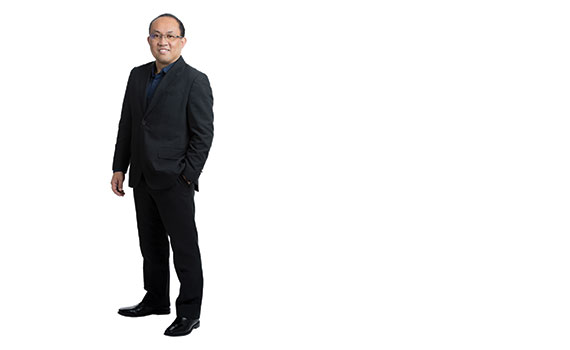 This article was first published in the February/March 2019 China edition of Accounting and Business magazine.
Every year since 2006, the World Economic Forum has published the annual Global Gender Gap Report. The 2018 findings were, like the previous editions, disappointing. 'In the workplace, women still encounter significant obstacles in taking on managerial or senior official roles,' write the researchers, who noted that only 34% of managers globally are women.
This will not surprise many women in Asia, including finance professionals. While the gender gap is not generally noticeable at the entry levels in the workplace, it becomes gaping as professionals attempt to climb the corporate ladder. In a report published last April, the management consultant McKinsey noted that 'there is only one woman in leadership positions for every four men' in Asia Pacific; while the Philippines comes closest globally to gender parity, 'even there, only 15% of board members are women'.
Why? In a survey, McKinsey found that 45% of international executives cite the 'anytime, anywhere' performance model as the key barrier to women moving into senior roles. The second barrier was the 'double burden' of working in the office and at home (32%). The third was the absence of female role models, followed by lack of pro-family public policies and support (30%).
I have met female finance professionals who cite these very reasons when discussing how difficult it is for them to become CFOs, CEOs, board members or accounting partners. Yet, for all the hindrances, some do rise to the top.
One way is to choose a company that has already appointed a woman CFO or CEO and has women directors on the board. These organisations tend to be multinationals, including the Big Four accountancy firms, in part because, I suspect, of the negative optics of not having half the world's population represented in their leadership. They also recognise that throttling the talent pipeline at the senior end in terms of gender can damage the loyalty of women professionals in talent-short markets like Singapore and Hong Kong.
Where the company operates also matters. In the World Economic Forum's gender gap report, the Philippines and Laos are rated as markets where 'women and men are already equally likely to attain managerial positions', along with Bahamas, Colombia and Jamaica. The same cannot be said of China, Indonesia, Japan, Korea, Japan, Singapore and Thailand.
I agree with those who say that the double burden of work and family placed on women is not always compatible with expectations that company leaders must be geographically mobile and always available. But progress can be made through supportive company and government initiatives such as mentoring and childcare facilities, adoption of multitasking technologies, automation and artificial intelligence, and women being more proactive in putting forward their abilities, accomplishments and ambitions.
Cesar Bacani is a freelance journalist.
"Choose a company that has already appointed a woman CFO or CEO and has women directors on the board"