Artificial intelligence is set to play a vital role across Africa in areas ranging from finance and agriculture to healthcare and education, says Kayode Yusuf FCCA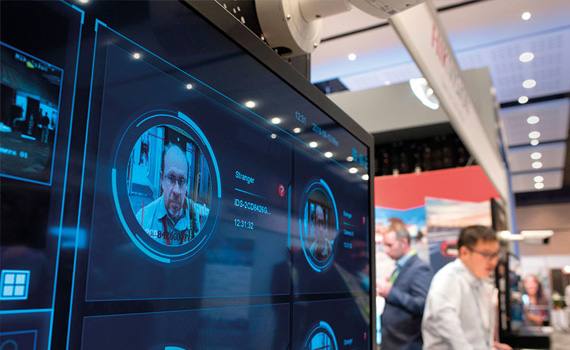 This article was first published in the April 2019 Africa edition of Accounting and Business magazine
Artificial intelligence (AI) is infiltrating business activities around the world. PwC research suggests global GDP could be up to 14% higher by 2030 as a result of AI, making it the biggest commercial opportunity in today's fast-changing economy. In Africa, AI technologies have the potential to improve lives and to drive growth and development, with financial services, agriculture, healthcare and education just some of the sectors set to benefit.
Although, according to Gartner's 2018 CIO Agenda: An Africa Perspective, only 16% of Africa's CIOs are experimenting with AI compared with a global average of 35%, the mood is changing. Some financial institutions are taking steps to differentiate themselves by investing in AI to build new capabilities, improve customer experience and drive growth. Late last year, Google opened an AI research centre in Accra, Ghana, and, together with Facebook, is sponsoring the African master's degree in machine intelligence course at the African Institute for Mathematical Sciences in Kigali, Rwanda. The one-year, fully funded programme provides training in machine learning and its applications at campuses in Kigali and Accra. The first cohort of 30 will graduate this year.
Moustapha Cisse, head of Google's research lab in Ghana, is leading a campaign to promote AI in Africa. Writing in Nature last October he set out the vision: 'The next step is to develop a coordinated plan to encourage AI education across the continent, incentivise entrepreneurship in the AI sector, and facilitate collaboration between AI researchers and experts in healthcare, agriculture and other sciences. We need a pan-African strategy: a set of ambitious goals for AI education, research and development, and industrialisation.'
In the banking sector, Absa, one of South Africa's largest banks, says it has successfully used AI to gain market share in a tightly contested banking sector. Absa started by deploying chatbots to help customers open new accounts. While not pure AI tools, chatbots have AI features embedded in them and are widely used in the banking sector globally, allowing customers to perform basic banking transactions without human intervention. According to research by Juniper, chatbot conversations will deliver US$8bn in global cost savings by 2022.
Bring on the robots
Besides conversational interfaces such as chatbots, AI is playing a part in personal finance and credit risk assessment. Absa says it has successfully used AI-processed behavioural data to advise clients on applicable investment products.
Union Bank, a major player in Nigeria, has also been making inroads, deploying robotic process automation for routine rules-based processes – the first to do so in the Nigerian banking sector. Union Bank's intent is certainly in line with global trends: a study by Cognizant found that 90% of business leaders in North America are convinced that process automation is critical to their business.
'Artificial intelligence, machine learning, robotics and blockchain are technologies that any company worth its name will need to adopt as early adopters or fast followers,' says James Mwangi, group MD and CEO of Equity Group Holdings, a financial services holding company in Kenya. 'No company can afford to be left behind as the fourth industrial revolution sets in across the world.'
Financial services is not the only sector set to benefit from AI, and a vibrant startup ecosystem is emerging. For example, FarmDrive, a Kenyan alternative credit scoring platform for smallholder farmers, uses mobile phones, alternative data and machine learning. And SophieBot, a chatbot developed by another Kenyan startup, provides a platform for questions on sexual and reproductive health.
Another tech startup getting itself noticed is Clevva, which creates AI-powered virtual advisers to drive sales and perform technical consultations in the customer service sector. Its co-CEO Ryan Falkenberg believes that takeup will rise as companies gain a better understanding of what AI technology can offer them. 'Most companies know they need to get moving on their digital journey,' says Falkenberg. 'They are being held back by dependencies on integration, connectivity and access to relevant data.'
He points out that discussions are opening up around augmented intelligence – the use of digital intelligence to empower and not simply replace staff. 'By augmenting first before you move to full automation, you allow AI to gain traction within the current reality,' he says. 'The realisation is now dawning that, in most cases, the starting point is combining AI with staff.'
Falkenberg says that a key challenge in Africa is inconsistent IT infrastructure and lack of relevant big data, as well as the wide range of cultures, languages, and political and legal frameworks. 'Africa needs pragmatic solutions that work within existing realities and offer value by overcoming current blocks in an intelligent way,' he says.
Some African governments are taking steps to address the challenges. Nigeria, for example, recently inaugurated the National Agency for Research in Robotics and Artificial Intelligence. The next step is for African governments to develop a coordinated pan-African plan. AI will continue having a transformative effect on the banking sector, and the use of tools such as AI-powered facial recognition will become commonplace, presenting African digital entrepreneurs and investors with a myriad of opportunities for growth.
Kayode Yusuf FCCA is a finance professional.
"No company can afford to be left behind as the fourth industrial revolution sets in across the world"