Future investment in technology will mean the CFO and CIO will be working closely together. But have the heads of the two functions got what it takes to collaborate?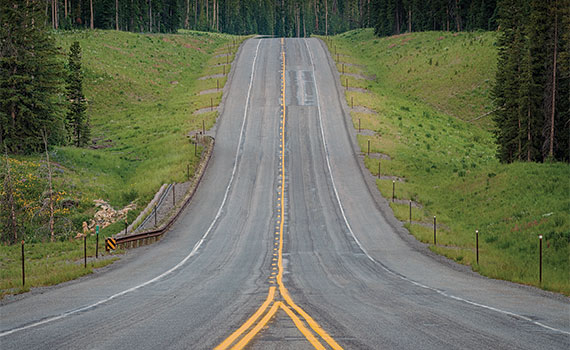 This article was first published in the May 2019 China edition of Accounting and Business magazine.
CFOs and CIOs haven't always seen eye to eye. Typically, one held the reins of budget expenditure, while the other was champing at the bit to invest in new technology. Today, in the progressive C-suite, the finance and technology leaders are partners in business who have each other's backs.
The crossover between traditional roles has given rise to what Grant Thornton calls 'the hybrid CFO': one who understands both regulatory and financial complexities, as well as technology, including cloud-enabled enterprise resource planning and data analytics.
According to Srikant Sastry, national managing principal, advisory services, at Grant Thornton in the US, this will be key to gaining competitive advantage in business.
'So far, investment strategies for digital transformation have been influenced by the desire to improve operational performance and reduce costs,' he says. 'Future investment strategies will zoom in on more strategic opportunities, such as improving customer experience, competitive differentiation, or new products and innovation. And this is the stage that will feature more and more opportunities for CFO/CIO collaboration to contribute to overall firm strategy.'
Opportunities for value creation may be missed if two key roles continue to function in silos, Sastry says.
'In addition to their primary role, today's CFO really needs more of a technical orientation in order to be effective in the organisation,' he says. 'They can't be accountable for investments in technology if they don't understand it.'
Asia at the forefront
Niels Boudeling, transition manager, CFO strategy, at Dutch bank Rabobank, sees Asia at the forefront of this trend.
'Consumer pressure in Asian countries forces CFOs and CIOs to join hands, offering clients easy and cheap access to a growing range of services,' he says. 'With technology as the enabler of strategy, the balance of power between the CIO and CFO is in my experience more balanced in Asia than in Europe, where the CFO often occupies the company's number-two position.'
However, Boudeling sees 'inherent challenges' ahead.
'Caught in a triangle between accomplishing the digitisation ambitions for the CFO domain, investing in the company's overall digital strategy and safeguarding profitability, the CFO has not only conflicting interests but also different interests from the CIO,' he says. 'And that's not all. The ever-increasing pace of changes in the business environment makes it difficult for the CFO to be consistent in setting priorities, which creates further challenges for the crossover of CFO and CIO roles.'
But there is good news, too. In their quest to add value, CFOs are looking to create actionable insights in business opportunities and threats. Says Boudeling: 'These insights cannot be derived from the traditional budget versus actual versus last year comparison. Innovative CFOs are looking for insights from granular data, often originated outside the finance domain. Therefore, cooperation between finance and other departments is becoming increasingly important.
'When the CFO is chosen to be the guardian of data quality, this interaction becomes even more vital.'
At Hong Kong's Ocean Park, CFO/CIO collaboration has quantifiable results. Ysanne Chan, CFO and corporate secretary at the theme park, believes expenditure on technology is a must for a company so heavily invested in the guest experience.
Ocean Park has welcomed more than 140 million guests since its inception in 1977, and most new projects have involved IT from the outset, Chan says. Of these, the majority revolve around the guest experience. For example, website upgrades enable guests to plan their visit more easily and buy tickets that are redeemable via a QR code. Free WiFi helps guests to navigate the park via an app-based virtual guided tour and an eScheduler.
'People can be assigned a time to enter attractions or rides, avoiding a queue,' Chan explains. 'Our guests find this very convenient.'
The mobile app also allows management to push promotional coupons for restaurant and retail outlets within Ocean Park. 'Before, people seldom redeemed hard-copy coupons,' Chan says. 'In this case, technology has presented a new revenue opportunity.'
Information gathered from a self-developed guest-flow management tool facilitates operational efficiencies by allowing the park's management to make informed decisions on crowd control, manpower allocation and adjustments to ride operations.
Chan believes that treating IT as a business partner rather than a cost is a business imperative in today's world. 'When the CFO and CIO are still walking in parallel, instead of joining together towards the destination, they may not see the operational efficiencies that investment in technology can bring,' she says.
Close collaboration
Meanwhile, at the Asia Pacific division of Four Seasons Hotels & Resorts, finance chief Ooi Ling Hon has enjoyed a collaborative working arrangement with her IT counterpart for more than 15 years.
Having majored in accounting and computer science, Hon brought an understanding of both functions to her role as the group's vice president, operations finance, Asia Pacific, but says that as the roles of each have evolved, collaboration has strengthened.
'The world has changed a lot,' she says. In the whirlpool of compliance, governance, cybersecurity, artificial intelligence application and business intelligence tools that is the business environment of today, 'all these require a close collaboration between the CIO and CFO.'
'Advance technology with the latest "frills" and cyber risk protection requires significant capital investment,' she points out. 'So the better the CIO and CFO work together to get this vision across to the board of directors, the easier it is to secure funding support.'
Recent collaborative projects at Four Seasons have included the launch of a mobile app with chat function and investment in the latest revenue management optimisation tool.
'We believe these projects have a positive return on investment to the business,' Hon says. This is measured mainly by the satisfaction rate and repeat business among guests who have downloaded the app.
Jason Li, APAC finance director at Lumileds, a global lighting company specialising in automotive, mobile and internet of things illumination, believes a CFO who has a solid understanding of technologies 'could be the catalyst for change' in the era of digital transformation.
Li previously worked at technology giant IBM, where he worked across the Americas, China and Asia Pacific.
'I've seen this whole amazing journey of technology impacting the business in general,' he says – including, in Li's view, 'what can happen if a business is not agile enough when it comes to technology'.
IBM, Li points out, is a market leader in many areas – hardware, software and services. 'In the past, people would go to one company – IBM – for a one-stop solution but now they will purchase IT from different vendors,' he says. 'It's easy to integrate because everything now is cloud-based. And it's services on demand: you only pay for what you use.'
IBM is still 'a very solid company', Li says. But by not transforming at the same pace as the market and industry, IBM recorded 22 quarters of declining revenues – a slide that was only arrested in Q4 2017 after heavy investment in new businesses like cloud computing, data analytics and artificial intelligence.
Pain point
Indeed, complex legacy systems can be a roadblock to companies' digital advancement. Jacqueline Chan, managing director and CFO of DBS Bank Hong Kong, describes this as 'a pain point' experienced by the finance function in the necessary implementation of the bank's digitisation strategy.
Yet adopt companies must. DBS's finance digitisation strategy has, Chan explains, a three-level focus. The first priority is to shorten the record-to-report cycle, before improving measurement and response times and, finally, building capabilities within finance to enable better planning and financial prediction through insightful analysis.
A shift from a projects to platforms approach has enabled both functions to have joint ownership and consistent prioritisation across new initiatives, Chan adds.
'Collaboration across the teams enables intervention early in processes, while regular platform meetings involving our technology partners allow finance a holistic review of technology initiatives and system architecture to support the finance digitisation strategy,' she says.
As a result, finance has successfully leveraged emerging technologies for developing innovative solutions and experiences for stakeholders. Operational speed and efficiency is increased, and using data analytics for decision-making enables a timely response to market changes.
However, a big part of embarking on digital transformation 'is accepting that we do not have all the answers', Chan says. 'New skill sets are required, including analytical thinking and innovation, leadership in managing in the digital age, complex problem-solving and social influence. It is a learning journey and one that finance does not need to tread alone.
'The partnership with technology and other partners within the organisation helps to achieve an exponential impact for both the staff in their learning experience, and for the organisation in achieving impactful and joyful customer solutions,' Chan says.
'When the CFO is chosen to be the guardian of data quality, this interaction becomes even more vital.'
Peta Tomlinson, journalist
"Consumer pressure in Asian countries forces CFOs and CIOs to join hands, offering clients easy and cheap access to a growing range of services"