Recent high-profile scandals and company failings around the world have led to recommendations for changes to improve audit quality and independence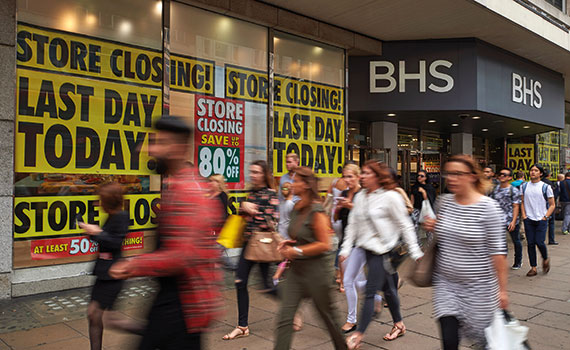 This article was first published in the June 2019 China edition of Accounting and Business magazine.
In the UK, high-profile corporate collapses such as that of retailer BHS and construction group Carillion have led to investigations into various aspects of the audit market.
Late last year John Kingman's independent review of the Financial Reporting Council (FRC) – the UK regulator for the accounting and audit professions and corporate gov-ernance – recommended that the organisation be replaced by a new independent statutory regulator with enhanced powers. The Competition and Markets Authority (CMA) has also raised serious concerns about the level of competition in the audit market and the quality of audits. The CMA has proposed a series of reforms, such as splitting the audit and advisory businesses of practices, and requiring joint audits for large companies to encourage more choice in the audit market.
The House of Commons' committee on business, energy and industrial strategy is also conducting an inquiry into the future of audit, while the Department for Business, Energy and Industrial Strategy itself has appointed Donald Brydon, former chair of the London Stock Exchange Group, to conduct his own independent review of the quality and effectiveness of the UK audit market. This will build on the work of Kingman and the CMA by testing the current audit model and considering issues such as how far audit can and should evolve to meet the needs of investors and other stakeholders.
'Audit is not an industry that people think is redundant,' says Andrew Gambier, ACCA's head of audit and assurance. He sees audit as remaining an important element in corporate governance frameworks. A 2018 ACCA survey of 1,000 members of the public found that 65% believe audit should evolve to prevent company failures, and 41% expect auditors to always detect and report any fraud. (The full survey results will be published in a forthcoming report, part of a global research initiative with CA ANZ, about closing the expectation gap in audit.) 'I see this expectation gap as quite positive,' Gambier says. 'It would have been easy for the public to say audits are a waste of time, but we didn't hear that. People see audit as part of the solution to preventing company failure.'
Outside the UK, corporate collapses and scandals have also raised concerns about audit quality and auditor independence. Deloitte and KPMG, for example, are under investigation by the Securities Commission Malaysia in relation to their audits of 1MDB, the state-owned investment company mired in scandal. KPMG in the US has also attracted negative headlines after the US Public Company Accounting Oversight Board (PCAOB) revealed it had found problems in half the KPMG audits it inspected in 2017 and almost half those it inspected in 2016.
In South Africa, scandals include the collapse of VBS Mutual Bank after a clean audit report from KPMG, and an ex-employee has been referred to disciplinary proceedings after alleged money-laundering by Linkway Trading. In a statement on VBS, KPMG said it had 'taken many steps' to deal with the issue and welcomed the 'independent scrutiny' of the regulatory board for auditors.
'I believe a lot of the audit failures we are facing today are because of lack of auditor independence,' says Bernard Agulhas, CEO of the Independent Regulatory Board for Auditors (IRBA) in South Africa. A range of reforms are accordingly being introduced in the country or are under consideration. The IRBA issued a rule in June 2017 that auditors of public interest entities (PIEs) must comply with mandatory audit firm rotation from 1 April 2023.
In addition, a Financial Matters Amendment Bill working its way through the South African parliament at the time of writing contains measures to strengthen the independence of the IRBA and of auditors (eg clients will not be able to dismiss an auditor in the process of reporting an irregularity), enhance the IRBA's powers to improve its investigation and disciplinary processes, and introduce deterrents to undesirable behaviour by auditors (eg removing the limit on maximum fines).
Meanwhile, the IRBA has required audit practices to report on a set of quality indicators covering eight categories, including independence, tenure, technical resources and training. And in July 2018 it called on audit firms in South Africa to produce transparency reports providing insights into topics such as their operations, governance, leadership, culture, ethics and audit quality. The reports are not currently mandatory, as they are in some jurisdictions such as the EU, Japan, Australia and New Zealand.
The potential separation of firms' audit and consultancy arms is also still on the agenda, says Agulhas. 'Audit is a public service; consultancy is not a public service. The way I see it, the audit firm can't be serving two masters.' As he explains, advisory services are provided to the client, and the firm does not need to be independent. In contrast, the audit service is provided 'to the public and the shareholder, and is a public service', and for that service the auditor needs to be independent. However, Agulhas is aware that any move to split firms into separate audit and consulting entities would be strongly opposed by the profession in South Africa. 'We are in the process of doing research to identify benefits from having audit-only firms,' he says. 'We are following closely what's happening in other jurisdictions, especially in the UK.'
Agulhas believes all interested parties need to play their part in ensuring effective, high-quality audits. 'As we introduce measures and start talking about and researching other measures, shareholders and the public become suddenly much more aware of the role of the auditor and the importance of auditor independence,' he says. 'That is perhaps our biggest achievement.'
Levels of concern
In his personal opinion, Brian Hunt, chair of the International Forum of Independent Audit Regulators (IFIAR), believes there are differing levels of concern about audit quality and competition around the world. 'In some, this is a hot topic, particularly in Europe, and there's also been a fair bit of discussion in South Africa,' he says. In Canada, the focus has been more on whether the Big Four are too big to fail. That is 'a complex issue' with no easy solution, he notes.
IFIAR is playing its part in trying to address concerns about audit quality, having challenged the largest global audit networks to reduce the percentage of listed PIE audits with inspection findings by at least 25% over a four-year period. The firms are on track to achieve this and IFIAR is in the process of setting a new target for the next four years. IFIAR's global audit quality working group – which has members from all over the world – is also focused on issues such as how to assess audit quality, and the key elements that firms should be working on.
'Culture is a big issue,' Hunt says. 'What are the audit firms doing to drive a consistent culture of high audit quality? What are the firms doing in regard to their quality processes? How do they manage risk in their portfolio?' These issues are all on IFIAR's radar.
'We know firms can do quality audit,' Hunt says, 'so why can't they do that on a consistent basis? In the UK, Carillion is an example of an audit gone bad. The question for the firms is, how can a Carillion happen? What's the root cause? What processes and controls do you put in place to ensure it doesn't happen again?'
International audit regulators are keen to learn from each other's experiences. 'Part of IFIAR's mission is to share information and have a dialogue, so we are watching what's going on in the UK with great interest,' Hunt says. 'We can always learn from what's happening in other jurisdictions.'
Sarah Perrin, journalist
"People see audit as part of the solution to preventing company failure. It is not an industry people think is redundant"