With businesses increasingly sophisticated in their use of technology, auditors need to keep pace if they are to scrutinise operations properly and offer true assurance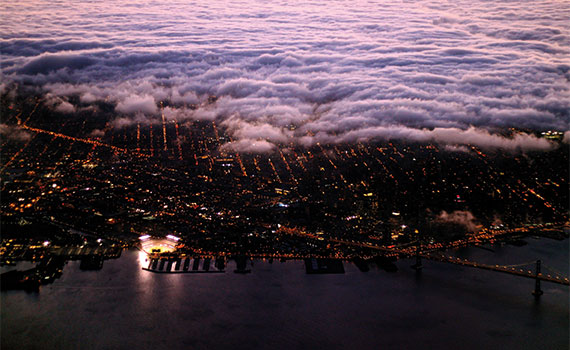 This article was first published in the July/August 2019 international edition of Accounting and Business magazine.
What will be the human impact on auditors as technology dramatically shifts business models and how they are audited? This is just one of the questions answered in an ACCA report that investigates the impact of technology on audit.
The report sets out what has changed and what will change for auditing and auditors, what the driving forces behind the technological shift are, how digital developments will affect audit, and the human impact of all these changes. The report also highlights the importance of client-side adoption of new technologies, which will have equally important consequences for how auditors carry out their work, irrespective of whether they are required to do so under existing regulations and audit guidance.
The focus of the report is primarily on the external audit, although many of the observations will be equally applicable for internal auditors. Drawing from conversations with experts in the large audit firms, clients and regulators, the report shines a light on the significant upheaval that technology is forcing the audit profession to face.
Five catalysts
The report identifies five catalysts. The first is the increase in the volume of data. Forbes estimates that 90% of the world's data has been generated since 2016. Auditors are increasingly dependent on the latest technology to deal with this rise.
The second catalyst is the changing landscape of business models. Auditors might expect the complex audit challenges to emerge from large multinationals, but even small startup companies can have a complex, technology-based business model. So whether or not they are constrained by regulation, auditors need to adapt their processes so that they can understand the client-side technology.
Third, clients are already adopting advanced technologies such as blockchain and increasingly sophisticated data analytics. To get a clear understanding of the business, auditors need to understand the technologies behind them.
The fourth catalyst is the drive towards an audit process that is far more proactive and forward-looking. Technology promises to help create an audit that is able to answer this pressure. This ties in with another recent ACCA study, Closing the expectation gap in audit, which also highlights the public's expectations from an audit, such as preventing corporate failure and assigning more responsibilities to auditors for identifying and reporting fraud. Such expectations imply the need for more forward-looking audits; expanding the use of technology could go some way to satisfying this demand.
The fourth and final driver is the well-documented shift to greater automation in the finance function on the client side – although there is an opportunity for greater automation in the audit process as well. Automation can help remove repetitive, time-consuming tasks and free up auditors to concentrate on the issues that require the application of more judgment.
Different technologies will have different impacts on audit, both in terms of the systems that need to be audited and the tools available to auditors. Much has been said and written about artificial intelligence and machine learning, and there can be little doubt that these technologies will have an even more significant effect on auditing in the future.
The report highlights other technologies as well. For instance, robotic process automation is already affecting the finance function, again helping to eliminate repetitive, time-consuming tasks. Already in place on the client side, it is set to have a wide-ranging impact on the audit side too.
Data analytics has been touted for some time as a significant contributor to the audit process, allowing the analysis of whole data sets without the need for sampling. This will create more accurate and in-depth investigations and help identify outliers, although of course only what is in the data set can be reviewed – if some transactions are simply not there, then there will still be the need for human intervention.
Deep learning (sometimes known as artificial neural networks, a subset of artificial intelligence) is also set to revolutionise audit processes. Its application goes far wider than pitching a machine against a human in a game of chess.
Natural language processing, another subset of artificial intelligence, will also allow for a greater interaction between machines and the real world. Unstructured data will be subject to greater scrutiny and again allow the removal of the human element.
Human impact
But the most important part of the report concerns the impact this will all have on auditors themselves. While much has been written about how auditors will be replaced by machines, the report highlights a number of areas where the auditor skillset will remain in demand.
The skillsets of auditors will change. The report expects auditors to take on far more of a project management role. Wide technological expertise will be required, but the auditor will be needed to guide and direct this expertise. A clear understanding of the technology available will be important, but a mix of skills will help create a balanced team. That said, all auditors will need to know the basics.
It should be remembered that technology, in all its forms, is still a tool. Auditors will remain in demand, as their judgment will be highly prized. The relationship between client and auditor will be key – the human element will be hard to remove.
It should also be remembered that technology will keep evolving; it doesn't stop here. Likewise, auditors will need to be adaptable and retain the ability to change.
Philip Smith, journalist
"Auditors might expect the complex audit challenges to emerge from large multinationals, but they are also coming from much smaller businesses"