The Malaysian government's ambitious five-year National Strategy for Financial Literacy can only be achieved with professional support, says Errol Oh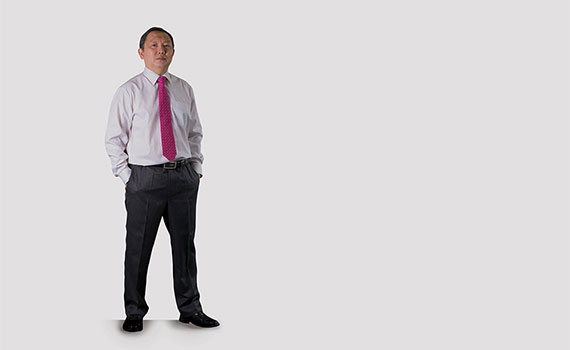 This article was first published in the October 2019 China edition of Accounting and Business magazine.
There is now an official game plan to develop Malaysia into a financially literate nation. It is laid out in the National Strategy for Financial Literacy 2019-2023, which was launched in July. The fact that Prime Minister Tun Dr Mahathir Mohamad did the honours at the event indicates the importance of this initiative.
Two high-powered regulators – Bank Negara and Securities Commission Malaysia – jointly chair the Financial Education Network (FEN), the inter-agency grouping that formulated the strategy and is responsible for its implementation. Others in the FEN are the Education Ministry; Perbadanan Insurans Deposit Malaysia (a statutory body that protects financial consumers); Employees Provident Fund; the Credit Counselling and Debt Management Agency (better known by its Bahasa Malaysia acronym, AKPK); and leading investment institution Permodalan Nasional.
The Organisation for Economic Co-operation and Development says financial literacy is 'a combination of awareness, knowledge, skill, attitude and behaviour necessary to make sound financial decisions and ultimately achieve individual financial wellbeing'; this is essentially the definition on which the strategy operates.
On why financial literacy matters, the FEN says: 'Financially capable households interact responsibly with financial service providers, which, in turn, builds financial resilience. By improving the ability, capability and desire of Malaysians to take charge of their financial destinies, stronger communities are fostered to create a brighter future for all and not just a few.'
There is no doubt that in this aspect, Malaysia can certainly do a lot better. According to the report, one in three Malaysians consider themselves lacking in financial knowledge. When asked if they will have difficulty raising RM1,000 for emergencies, 52% said yes. Almost half are not sure they will have an adequate stream of income in their retirement years.
The strategy's five-year road map has five strategic priorities: nurturing values from an early age; increasing access to financial management information, tools and resources; inculcating positive behaviour; boosting long-term planning; and building and safeguarding wealth.
There is a lot to do and the FEN cannot be expected to carry the load alone. As the Prime Minister noted, elevating financial literacy is a long-term obligation that requires the sustained efforts and commitment of many parties.
'A core principle of the National Strategy is the co-ordination and collaboration among various stakeholders,' says the FEN, which invites individuals and organisations to be its partners. This is surely an opportunity for accountants to play a bigger role in the country's progress. The accounting fraternity should answer the call and figure out how it can make a difference in the roll-out of Malaysia's financial literacy strategy.
Errol Oh is executive content officer of The Star.
"Elevating financial literacy is a long-term obligation that requires the sustained efforts and commitment of many parties"