In the latest in ACCA Singapore's Smart Finance series, PwC's Greg Unsworth looks at how, in a digital world, business leaders can make their organisations future-proof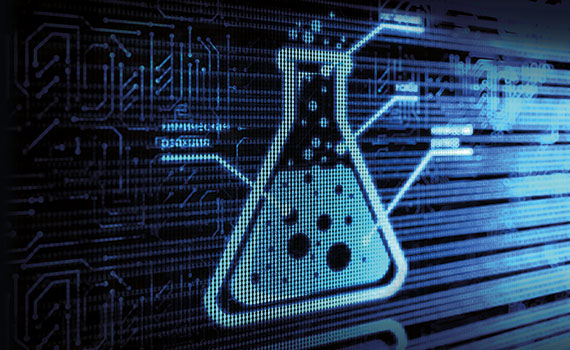 This article was first published in the October 2019 International edition of Accounting and Business magazine.
Amid unprecedented business challenges and new risks, what must organisations do to seize the future for their businesses in today's digital world?
The following are five key digital leadership mantras for all business leaders to consider:
Enable a mindset to drive digital change. Leading organisations are seeking the necessary mindset shifts required to cope with the accelerated pace of change in this digital world. Examples include embracing 'fast failure' to learn and evolve; setting new non-traditional targets and key performance indicators to drive new ways of working; and celebrating teams' experimentation.
Become a leader in innovation. Effective innovation is building on what you have today and creating new and exciting models for the future. To remain competitive and capture emerging opportunities, organisations must stimulate innovation in line with business goals. They also need to enable their teams for success with proven innovation frameworks as well as the necessary time and resources required.
Prepare a future-ready workforce. Businesses increasingly need to attract new talents, upskill their workforce and create compelling work experiences for their teams. There is also a need to develop future capabilities in the areas of leadership, adaptability and collaboration. This will enable employees to be empowered by new technologies, rather than be wary of them.
Turn data into enterprise assets. To retain and gain competitive advantage, companies should optimise the value of their data assets. Historically this has been a challenge due to organisations' inability to capture, maintain and monetise data effectively. Organisations must also have the right 'trust' around the data and be able to share it with confidence. Digital leaders need to develop clearly defined corporate data strategies, implement sound data governance frameworks, and ensure robust data privacy and security protocols.
Turn disruption into digital transformation. Technological disruption has brought about uncertainty in the market and leaders should evaluate how to turn this from a challenge into an opportunity. Digital leaders, and their teams, must understand technology well enough to optimise its use and generate the most business value.
Digital transformation is never easy. In this world, digital leaders must build trust, both within the organisation and with external stakeholders, and demonstrate how to lead with confidence despite the challenges. Digital leaders who have the right people, processes and systems to support disruptive change will build the foundation for all organisations to thrive in the new digital world.

Greg Unsworth is digital business and risk assurance leader at PwC Singapore.