After a decade of seemingly unrelenting pressure on auditors, the Brydon review of the scope and delivery of audit comes at a time when something needs to give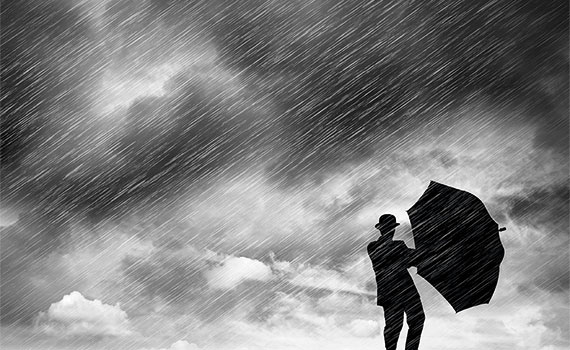 This article was first published in the November/December 2019 UK edition of Accounting and Business magazine.
The Brydon review of the quality and effectiveness of audit is the third serious review of the UK market to take place within the past 10 years. With a remit allowing for a 'fundamental overhaul' of a profession that 'urgently needs to evolve', according to Antonis Diolas, manager of audit business and law at ACCA, the review's findings are hotly anticipated.
The review, by the outgoing chairman of the London Stock Exchange, comes at an undeniably critical time. There are huge practical pressures on audit, the forces of which are readily apparent across the market – in the failure of processes (as was the case with the collapses of BHS and Carillion); in the exit of Grant Thornton from FTSE 350 company audits; in the reluctance or inability of firms to audit Sports Direct (and the potential there for government intervention); and in KPMG's limiting of its exposure to building society audits.
These challenges are not unique to the UK, and some are wider and more ideological, and will therefore take far longer to address. They include an explosion in business complexity, a desire for the audit to apply to far more intangible aspects of the business, a mismatch between investor expectations and statutory requirements, and a redefinition of the purpose of corporations.

Light touch too much?
It's highly likely that regulation will come out of Brydon. Some commentators point out that this risks adding to the problem. Audit is already a very heavily regulated activity, and the growing volume of legislation is viewed in some quarters as a burden.
Even when regulators have attempted to be lighter-touch, things can still get more complicated. Regulation S-K in the US is a good example: while the general regulatory goal is admirable – more bespoke company information in the corporate report – it presents serious challenges for investors seeking more comparability within their chosen sectors.
Only sophisticated regulation seems likely to work at this stage – heavy-handedness could simply make the audit task harder. As ACCA's response to the review points out: 'Adverse changes have the potential to impact on the attractiveness of the UK for business.'
Ultimately, say many, there is a reasonable level of support for updated or new standards. Such standards would address the growing need to, for example, truly incorporate material ESG matters into the financials, cover the burgeoning and troubling issue of company-devised fraud, or understand in much more detail the value of intellectual property.
Historically, standard-setters have been slow to respond – and for good reason: such developments require careful thought and broad consensus. But there is a further issue. Such standards would vastly expand the scope of audit and, in their journey from nascent to established, present many obstacles to the understanding and function of assurance.

Steadily less attractive?
Updating standards is arguably the least urgent requirement. Far more pressing perhaps is the fact that a FTSE 100-listed company is still – at the time of going to print – without an auditor. The plight of Sports Direct is an indicator of wider problems in the audit market today. As the FT reported, there are those who believe the retailer's last-minute revelation of a hefty tax bill indicates 'proprietorial conduct' from management and risk in the books. Auditors are not a helpmeet.
Regardless of Sports Direct's motivation for springing its tax bill on Grant Thornton, change is needed. Mandatory firm rotation, in place since 2016, has initiated a high level of churn in the audit of public interest entities – a good thing for audit quality, but a wake-up call for the multiservice firms that primarily operate in this space.
Audit firms are spending much more on pitches, getting up to speed and servicing very complex work. In April 2019, the Big Four reported cost overruns in over 50% of FTSE 350 audits. With a long list of prohibited services, avoiding audit altogether and just pitching for the consulting looks more and more attractive for firms. What Diolas describes as 'the tension between independence and understanding' makes audit look increasingly like a loss-leader. If the regulator moves to split up the firms more dramatically, audit may just turn out to be a loss without the lead.
But churn among providers is not the only pressure: so is pricing and complexity. KPMG, for example, is reducing its exposure to building society audits because smaller lenders are less able to meet the fee required for performing such complex work in a short timeframe.
Similarly, Grant Thornton's exit from FTSE 350 work should ring alarm bells.
Despite the firm's small footprint (compared with the Big Four's), regulators should be concerned. If the financial crisis has taught us anything, it is that market concentration in the hands of a few large firms is risky, and not immune to failure.
A decade on and the Brydon review may end up being a port in a storm. Much bigger changes are afoot. In August, the most influential business lobby in the US – the Business Roundtable – changed the purpose of a corporation from serving shareholders to serving stakeholders. That will have far wider and deeper effects.

Felicity Hawksley, journalist
"With a long list of prohibited services, avoiding audit altogether and just pitching for the consulting looks more and more attractive for firms"