Ever felt it's time for a change, a fresh start? Ciaran O'Donnell FCCA shares his story of making the big leap from working for a corporate to setting up his own business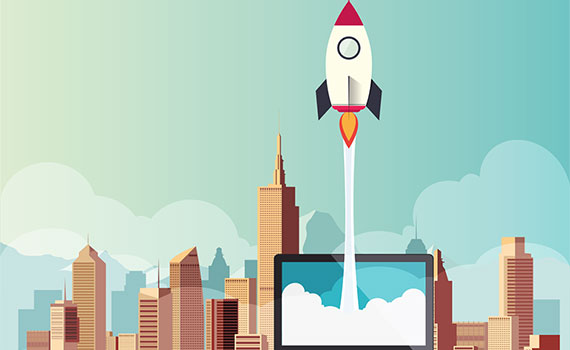 This article was first published in the April 2020 Africa edition of Accounting and Business magazine.
About 12 years ago, a friend resigned from his job to co-found a startup company when his wife was pregnant. At the time I couldn't understand why anyone would take such a risk, but two years later, when my wife was pregnant with our first child, I did the same. I was 35 and knew if I was still working in regulatory affairs in my forties, I would be on course for a midlife crisis.
My new venture was to set up as a virtual FD working with remarkable people and startups. My main inspiration came from two previous roles I had had at large corporates with entrepreneurial beginnings. Now I was ready to play a key role with startups aiming to deliver something special in their respective niches. At the same time, I could also diversify across a number of different sectors.
It might sound like a high-risk move, but I had previously done some FD work for personal contacts and, although it hadn't paid very much, I learned a great deal from the experience – what adds value, what underpins a relationship and what type of corporate work is irrelevant to startups. I spent six months rebadging myself and surrounding myself with positive people, and then 'went live' with one client and some prospects.
As you go through this process, you end up learning a lot about yourself as well as how to transform from corporate accountant to entrepreneur.
Adding value
A decade down the line, I continue to strive to add value, to streamline, re-engineer and simplify workflows, to use simple cloud-based applications, to pick the kids up from school, to work remotely and to meet clients. While I bring the finance discipline to the table, I learn so much from working with CEOs and other inspirational business people.
Adding value should come easy for accountancy professionals. In startups, supplying a structured financial forecast, articulating tight cost control principles, achieving break-even profitability or tightly managing cashflow can all cement a relationship rather than make you feel you are just adding to the overhead. It is always worth remembering that you bring a discipline, credibility and professional standards to the organisation.
Other practical value-adds include:
helping CEOs get to closing investment rounds at targeted valuations and timeframes, reducing equity dilution for founders and seed investors
making a financial forecast more credible by building in clearer and validated assumptions
thinning down forecasts, which then become agile and quicker to update
tweaking the revenue cycle so that more money flows into the business more quickly
producing the metrics that provide the management team with insights that they can use to address income, the cost stack and customer lifetime value, and produce cohort analysis to track the impact of those changes that are implemented
identifying R&D tax credits that can deliver a valuable cash rebate to the business.
Ciaran O'Donnell FCCA is founder of Virtual FD and won CFO/FD of the Year at the 2019 British Accountancy Awards.
"I strive to add value, streamline, re-engineer and simplify workflows, use cloud-based apps, pick up the kids from school"