Accountants should play a part in raising capital for SMEs – there's plenty out there to finance businesses engaged in sustainable activities, says Okey Umeano FCCA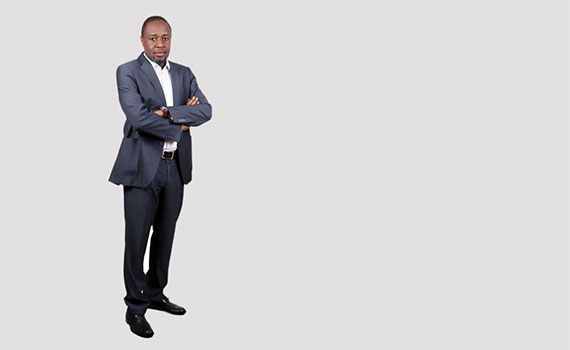 This article was first published in the April 2020 Africa edition of Accounting and Business magazine.
One of the biggest challenges businesses face as they seek to grow is financing, and this is particularly true for SMEs. As professional accountants seek to reinvent themselves as trusted advisers to business, they have a chance to become enablers, pointing managers in the right direction to access opportunities for growth. Here, I make a case for accountants to take more responsibility in helping businesses raise finance.
The financing challenge is greater in Africa than elsewhere as less capital is available to business. However, there is a large pool of capital looking for a home in assets that meet certain environmental, social and governance (ESG) standards. A 2017 McKinsey study found that around a quarter of the US$88 trillion under investment in Europe, Japan, Australia and the US was invested according to ESG principles. A 2019 report by the Global Sustainable Investment Alliance (GSIA) showed that this figure is growing: of the US$92 trillion of capital under management in the rich world, about US$31 trillion was invested following ESG principles.
Meanwhile new issues of green bonds around the world, including in Africa, continue to rise exponentially, demonstrating that owners of capital care about sustainability and will back it. And as trillions of dollars in wealth are passed on to millennials – a generation that has shown that it cares about sustainability – this pool of funds will continue to grow.
Professional accountants are well placed to advise their clients and employers about the capital available to back sustainable activities and how to access it. They must go beyond reporting how capital is spent and earned and get involved in raising that capital. The key to this is providing data to show managers that doing business sustainably can be persuasive when they come to seek financing.
One way accountants can do this is by ensuring that businesses prepare sustainability reports. While these reports are not yet a requirement, they are fast becoming a must-have for businesses with ambition.
With many venture capital and private equity funds now seeking to back businesses engaged in activities that follow ESG principles, SMEs as well as larger entities need to begin to prepare sustainability reports. These funds are looking for a good return, and this return is available in Africa.
Many potential investors do not come to the continent, however, because such clear sustainability reports are not available. Sustainability reporting can add even more value if it includes risk reporting, making it easy for would-be investors to match investments with investment principles. Guidance, resources and support are easily accessible from such sources as the Global Reporting Initiative.
By positioning themselves at the centre of finance raising initiatives, accountants can help assure not only the future of business but their own future. It's a win-win situation.
Okey Umeano FCCA is head of risk management at Nigeria's Securities and Exchange Commission.
"Sustainability reporting can add even more value if it includes risk reporting"