Understand your staff and define your practice model, advises Keith Underwood in the second of a two-part series, then you can create a future-proof advisory resource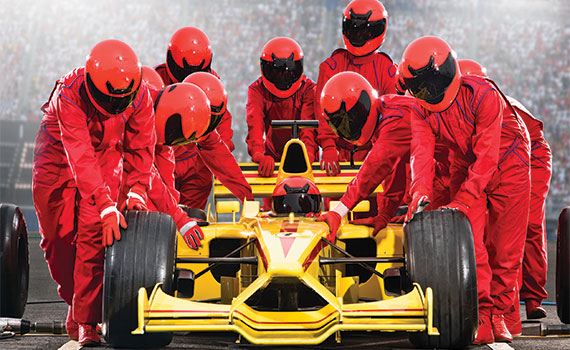 This article was first published in the April 2020 International edition of Accounting and Business magazine.
There is no magic solution to future-proofing the skills required in tomorrow's practice. Rapid change and the re-evaluation of systems, services and workflows are constantly creating new business models.
The first article addressed how to understand your practice better, who it serves and how. From this point you can then define your practice model – a task some have already undertaken and others are undergoing or putting off.
Some of these models may fail, but those that succeed may need new skillsets, dedicated client-facing and interpersonally skilled staff, data analysts, managers and administrators. This is a materially different requirement from the historic pyramid, but one that will set in place an advisory resource that should be scalable for future growth.
Core talents
There are several core talent-management disciplines that should already be in place, irrespective of potential changes to your practice's strategy and model:
bi-annual reviews and regular appraisals to ensure staff are personally engaged, focused on their clients, empowered, supported and enjoying their work
active information transfer from partner level down to senior management and team, to make people feel trusted and invested in
regular communication via relevant updates, team meetings, etc.
These actions should help create clear communication across the practice at all levels and a better understanding of your people, while also improving their understanding of the practice's direction. They build a foundation that facilitates any change the practice faces.
Spot the skillsets
As you put your practice strategy together, it's time to engage with your team to understand and document their current skillsets. This should be in the context of the direction your firm is heading. As the practice changes, so do the roles and skills required. Understanding what your firm will need is vital in gauging whether your team can fulfil this requirement.
By looking to increase efficiencies and automate processes, you are likely to reduce the work available for clerical and even technical team members.
Better quality and more timely information flow between your practice and clients should also be created. If, ultimately, you are looking to leverage this client data and stronger communication line with the provision of a broader range of services, your requirements of the team will change.
Practices are built on technical knowledge, but process automation and more sophisticated technology means that individuals will have less number-crunching to undertake.
If you move towards advisory services, do your team members have the traits required? This will include emotional intelligence and curiosity – and will they be proactive with clients?
You will also need to consider that the load will need to be spread – even if some roles become more specialised. This is because more information flow between clients and the practice will open up more communication opportunities. In other words, the 'trusted adviser' role doesn't have to be restricted to the very top of the firm. If all client contact points understand the advisory services and roles they are performing, then a half-yearly feedback and joint review can empower all staff working with that client, and possibly bring to the table knowledge that may identify opportunities for further work and revenue streams.
Spreading client contact doesn't have to revolve around learning new skills from 'the outside'. Mentoring programmes can be developed to impart these experiences, whether through role-play or on-the-job training.
Most retiring partners will hand over clients, files and contacts; however, this is usually only 50% of the total knowledge base. Unless this knowledge is documented, it will be lost. There are ways to transfer this information and experience for the benefit of the ongoing business and the development of skills with the remaining staff. It just needs time and (early) effort.
But it won't all be about soft skills. New technical requirements will be put upon firms that inevitably focus on processing greater levels of client data. These are likely to encompass data management and analysis. The use of new applications will require training – will you have one 'app champion' per product, or someone to oversee all your IT?
You want more, and different types, of client interaction. But that is unlikely to be the same for the whole client base. Segmenting your clients will be crucial. For example, clients with more basic requirements will require a robust but automated connection with your practice – with less interaction than clients who are higher value and have more complex needs.
Ultimately, you must invest in developing your strategy, your technology, and your people. Two out of three is not an option.
Keith Underwood is managing director of Foulger Underwood.
"The 'trusted adviser' role doesn't have to be restricted to the very top of the firm"