We examine the role of a Big Four audit analytics manager, the skills and experience required, how to get into the specialism and where it can take you in your career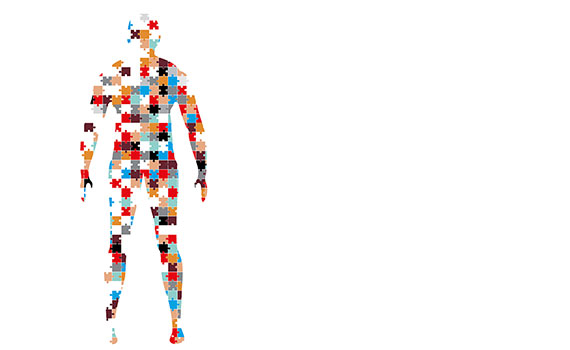 This article was first published in the June 2020 China edition of Accounting and Business magazine.
'Data is your oyster.' So says Tee Chong Yu FCCA, audit analytics senior manager at Deloitte Singapore. 'The stories that data can tell are endless. I get a sense of satisfaction when I see the amazement on my colleagues' or clients' faces when I tell them a story they've known all along but never had the data to back it up.'
What Big Four audit teams can deliver to clients has come a long way thanks to advancements in data capture and analysis. At Deloitte, Chong Yu leads a dedicated audit analytics team that sits within the audit function. 'We are committed to embedding analytics in the audits that we do for all our clients,' he says.

The role
Simply put, the role involves providing data analysis-driven insight to audit team colleagues and clients. It is most effective when delivered as part of a broader integrated team that can include data scientists, analytics professionals and other subject matter specialists alongside the core audit team.
The role also means pushing adoption and integration of data analytics within an organisation by advising practitioners about how they can better utilise data analytics in their audits.
'When I first started out, data analytics used to be a differentiator,' says Chong Yu. 'Today, it's expected to be used in an audit. The differentiating factor now is how well the analytics procedures can be tailored to fit a client's business environment and identify relevant insights for them.'
Key skills
While skillsets that include an ability to code in SQL, Python or R, coupled with knowledge of visualisation tools, are considered necessary, Chong Yu believes having the aptitude to learn and relearn is more important. 'There are a multitude of tools being created on an ongoing basis, and as we analyse a given set of data, the previous assumptions that we held true may be dispelled,' he says.
Importantly, given the need to communicate stories, the ability to distil large sets of data from disparate sources and form a clear and cohesive picture for people with differing levels of expertise and understanding is also a must.

Getting in and getting on
The importance of the field saw ACCA add a data analytics unit to its Ethics and Professional Skills module in 2019. But it is still a relatively new area, and education and training around it remain in their infancy, which leaves on-the-job experience and, above all, a desire to learn, as key routes in.
Chong Yu came from an audit background but forayed into analytics by expressing a desire to do more than the conventional audit. Now, he's supporting the field's progress by lecturing on a newly initiated audit analytics course at Singapore Management University, run in conjunction with Deloitte.
'I got hooked on data analytics due to the belief that audit is more than just signing off a "true and fair" opinion on the audit report,' he says. 'Auditors also act as an independent third party able to add value to the businesses that we are auditing.'

Neil Johnson, journalist