Given the expanding role of internal auditors and their importance in governance, the battle for talent has never been more important, says the IIA's Richard Chambers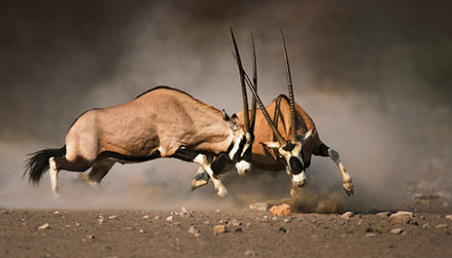 This article was first published in the February 2016 international edition of Accounting and Business magazine.
There's a war on for talent, and sooner or later it will fundamentally change the way companies attract, develop and retain employees. The lesson from this battle is not just that the right talent can create value for an organisation, but that holding on to that value will require more from employers than ever before.
While most industries are on the battlefield, the internal audit profession soon may become one of the hardest hit. While tell-tale signs of a talent shortage within internal audit are just now coming into focus, the problem may already be acute. In the US and Canada, for example, a recent survey by the Institute of Internal Auditors (IIA) indicates that almost 30% of chief audit executives plan to increase internal audit staffing levels this year, while only 3% expect to downsize.
Many of those looking to expand their rosters will probably be disappointed because just as demand for internal audit talent is growing, the pool of qualified candidates seems to be drying up. From January to May 2015, the IIA's jobs board published more than 22,500 new job listings – more than double the figure from only two years earlier. But the number of new resumés posted on the board actually fell by about 42% during the same period. This may be good news for job seekers, but the outlook is downright dismal for employers in search of new talent.
The global talent wars
The battle for internal audit talent is the latest skirmish in a significantly longer war. Back in 1997, a year-long study by McKinsey identified an increasingly competitive landscape for recruiting and retaining talented employees. McKinsey's report, The War for Talent, indicated that the search to attract and retain talented employees will become a constant, costly battle with no final victory. In internal auditing and a few other specialised fields, that battle is now becoming ferocious.
Demands on internal auditing can be cyclical. For example, when corporate frauds or network intrusions become front-page news, we tend to see a hiring spike for internal auditors. Now and then, new rules such as the Sarbanes-Oxley Act 2002 are enacted and a major hiring spike results. But today's hiring increase is altogether different.
Changing times, changing needs
In the past, internal audit has struggled to convince stakeholders of the benefits it brings organisations. Indeed, recent spikes in demand for internal auditors were largely driven by new regulatory requirements. But a survey of 1,300 chief audit executives, senior management and board members suggests today's demand may be partly driven by recognition that strong internal audit talent is essential to the function's value-add.
PwC's 2015 State of the Internal Audit Profession study found that organisations where internal audit offers added value consistently outperform others in four key areas, including 'developing the talent and business acumen to be relevant and offer valuable insight'. This is especially significant at a time when the demands on internal audit are growing.
Boards of directors and other stakeholders see the value internal audit can offer when it has the right talent on hand, which further highlights the serious nature of the skills gap facing the profession. It's not just that new employees are difficult to find. In today's job market you can almost always hire someone. But finding the right someone for many internal audit positions can be a daunting undertaking.
A career in internal auditing can be immensely rewarding, but at times the work is also immensely challenging. The quest for internal audit talent is not a war for warm bodies. It is a war for competency. Extraordinary new demands are being placed on internal auditors, and only a select few have the right blend of skills to succeed in this highly challenging career field.
The knowledge, skills and attributes necessary to evaluate complex operational areas, entity-wide risk management programmes or corporate governance structures can be difficult to acquire. Today's internal audit departments are charged with evaluating the organisation's largest risks, even if those evaluations require complex combinations of auditing techniques, analytical skills, technological know-how, risk management expertise, operational knowledge, compliance proficiency and business acumen. Throw in the interpersonal skills, investigative ability, report-writing skills and other attributes necessary in a comprehensive programme of internal auditing, and skills gaps can be compounded.
As a result of the increased demand for internal auditing skills and other factors, many experts believe we will see increasing pressure on all career fields that demand similar skillsets, such as accounting. That pressure already seems to have begun. In the US, for example, the demand has helped drive down the unemployment rate for accountants and auditors to 2.4%, according to the US Bureau of Labor Statistics – less than half the overall unemployment rate of 5.3%. The government agency predicts that employment growth for accountants and auditors will continue to outpace other professions in coming years.
Although unemployment rates vary elsewhere, a clear pattern is emerging. Among advanced economies, there is a growing shortfall in high-skilled workers. It's not hard to imagine that some job openings may ultimately draw no qualified applicants.
In the new economy, competition is global, capital is often abundant and many people are increasingly willing to change jobs or career fields – including some of our best employees. The war for talent is not just a hiring war; it is also a war against attrition where fully staffed, highly trained internal audit departments can lose key staff at any time. Career options were more limited when the unemployment rate hovered around 10% a few years ago. But as economies improve, talented internal auditors will have more opportunities, while management teams will have fewer options for how to replace them.
Last year's North American Pulse of Internal Audit report from the IIA includes four key imperatives for forging a strong talent management strategy: create an organisational risk profile, assess team skills, identify skills gaps and develop strategies to close them, and address strategic business risks and the effectiveness of risk management.
Given the expanding role of the internal auditors and their importance in organisational governance, many companies have reached the point where internal audit talent is as integral to organisational success as capital, strategy or R&D. For example, capital is relatively accessible today for sound ideas and projects, but it's the internal auditor who can help ensure not only that capital needs are considered appropriately but also that capital is used efficiently and effectively. The best strategies invariably are copied by competitors, but it's the internal auditors who can help ensure that the strategies are executed in a way that facilitates accomplishment of goals and objectives, and that risks are properly and prudently managed.
The battle for internal audit acumen is too important to be ignored. As globalisation and competitive pressures take hold and improving economic conditions spur employees to seek new jobs, the internal audit skills shortage will grow. Organisations simply cannot afford to turn a blind eye to the challenge of recruiting, developing and retaining internal audit talent.
Richard Chambers is president and CEO of the Institute of Internal Auditors, the global professional association and standards-setting body for internal auditors
"The war for talent is not just a hiring war; it is also a war against attrition"