Public opinion can be a powerful force, as SeaWorld Entertainment learnt to its cost in the wake of the release of the documentary film Blackfish, says Errol Oh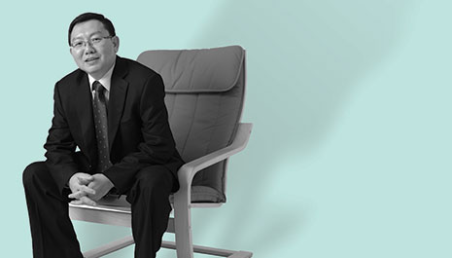 This article was first published in the May 2016 China edition of Accounting and Business magazine.
This is a whale of tale – a cautionary tale, to be exact. It is the story of what can happen when big business collides with a groundswell of public opposition.
There was a time when in these circumstances you would bet on the corporation coming out on top, sometimes thanks to its deep pockets. But these days, that outcome is far from guaranteed. Anti-corporate sentiment is rising and so is our sense that we are sliding towards global catastrophe despite the warning signs from Mother Nature.
Our story plays out against this background. It is about how an impassioned and compelling piece of filmmaking helped to bring about change at a large corporation. The documentary in question, Blackfish, released in 2013, investigates the effects of captivity on killer whales, and focuses on a male performing orca named Tilikum, kept by SeaWorld Entertainment at a sea-park in Florida.
The film alleges that Tilikum has been involved in the deaths of three people and that his life in captivity has shaped his nature. The latest incident took place in 2010 at the SeaWorld park in Orlando, where Tilikum pulled a trainer into the water and refused to release her. It was not disputed that the orca was responsible for this death.
Blackfish portrays the sea-park industry as exploitative, duplicitous and callous. SeaWorld has responded that Blackfish is 'propaganda' and not objective, and countered the movie with information that included an analysis offering '69 reasons why you shouldn't believe Blackfish'.
However, the corporation's responses were not enough to turn back public opinion. In March this year, the New York Stock Exchange-listed theme park and entertainment company announced it would no longer breed orcas, having previously said it would also phase out its theatrical orca shows, replacing them with an 'all-new orca experience focused on the natural setting'.
It is a radical step for a business that has turned Shamu, the name of its most famous orca, into a brand. But it is a necessary one because SeaWorld has found itself swimming against the tide. As CEO Joel Manby has explained, society's attitudes to orcas in human care have changed. And that has dampened park attendance, the company's lifeblood.
In explaining quarterly results in 2014 and 2015, SeaWorld attributed soft attendance figures in part to 'recent media attention surrounding proposed legislation in the state of California', 'negative media attention in California' and 'brand challenges'.
The proposed legislation referred to, known as the Orca Welfare and Safety Act, sought to outlaw captive breeding of orcas in the state, as well as their use in performance-based entertainment.
When California lawmaker Richard Bloom introduced the legislation – subsequently dubbed the Blackfish Bill – at a press conference in March 2014, he was accompanied by Gabriela Cowperthwaite, the director-producer of Blackfish. The bill did not progress far through the legislative process, but the sentiments behind it had a momentum of their own and people began to think twice about attending orca shows.
Following SeaWorld's change of practice, Bloom said he planned to reintroduce the legislation.
Just as there is an art to shaping public opinion, it takes wisdom, foresight, empathy and a bit of humility to know when and how to defer to public opinion. SeaWorld has learnt this valuable lesson the hard way, and, hopefully, the world is a better place for it.
Errol Oh is executive editor of The Star