Make a habit of asking questions, suggests Peter Williams. It can help move individuals beyond the obvious, drive the business in the right direction, and give you some insight too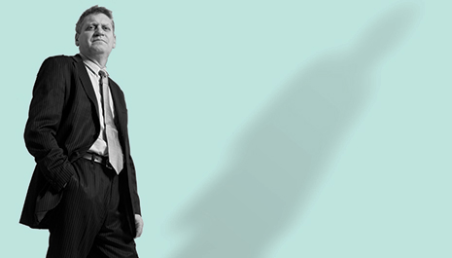 This article was first published in the November/December 2016 UK edition of Accounting and Business magazine.
Spending time talking to accountants, I invariably try at some point in the conversation to slip in the innocuous and inoffensive question: 'What have you learned recently?' The question is deliberate, targeting a different response from 'What have you been doing?' You get to hear some fascinating answers.
If the opening question doesn't fall on stony ground (which can happen), the follow-up question depends on their role. FDs or financial controllers are asked: 'What have you learned from the rest of the business?' Those who work in advisory capacities (auditors and consultants) are asked: 'What have you learned from your clients?' Occasionally there's an unrewarding response. One man suggested with a deal of certainty that, as a consultant, his job was to impart knowledge, so he was unable to imagine learning from any client situation. It was clear he wasn't asking many questions, which was his mistake.
We can all learn from many different quarters – even from the unexpected or the apparently unprofitable. Joseph Jordania, an academic, suggested that the ability to ask questions is probably the key element that distinguishes human from animal cognitive abilities.
That makes the question a powerful tool that deserves to be regularly and intentionally used. It can be put to good use by accountants just as much as by those who get paid to ask questions, such as journalists, teachers and pub quiz hosts.
Finance professionals should deploy it because asking the right questions helps people make the right decisions. It helps the questioner to understand, and the questioned to reflect. US leadership coach Marshall Goldsmith pays someone to ring him up and ask him the same agreed questions every day. Goldsmith – whose coaches include Alan Mulally, the CEO credited with a spectacular turnaround at motor company giant Ford – sees the questions as a discipline to make sure he's on the right track in his work and personal life – he even gives himself a daily score. The key task – one which is as vital as the answers – is deciding on the questions. They could be business or personal, they could evolve over time or some could stay the same for many years.
Perhaps that approach may not be for us all, but a group of experienced management consultants has published a book, The 99 Essential Business Questions. The book quotes French Enlightenment writer Voltaire's suggestion that people should be judged by their questions rather than their answers. One of the seven authors, David Glassman, says that accountants in senior roles are in a prime position to ask their colleagues questions that help drive the business in the right direction.
Glassman suggests two questions. The first is a risk/strategic one: what is over the hill? In other words, what could be about to happen that we should be trying to anticipate? The second is unambiguously financial: what is the cashflow impact of any proposed action?
Good questions can move individuals beyond the obvious management actions. To ask a good question is to learn – really, you are asking what insight you can gain. The ultimate point of a question, Glassman says, is twofold. First, by asking the right questions of colleagues and clients, financial professionals will make a significant contribution towards achieving strategic goals. Second, by asking questions of themselves, it enables the crucial self-reflection: 'what can I learn?' Do that, says Glassman, and you are holding up an undistorted mirror, allowing a truthful reflection to be seen.
Peter Williams is an accountant and journalist