With food fraud costing the industry up to US$40bn a year worldwide, accountants have a leading role to play in advising on compliance and preventative measures, says Errol Oh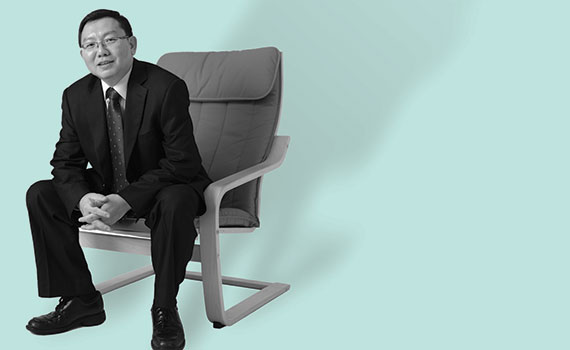 This article was first published in the April 2017 China edition of Accounting and Business magazine.
Where there is suspicion of fraud, there is opportunity for accountants to ply their trade. The wrongdoing has to be traced and its impact quantified. Weaknesses in systems and controls that allow the fraud to slip through need to be identified and rectified.
But does this apply to food fraud as well? Do accountants have a role to play in the fight against cheating in the food sector? Surprisingly, the answer is yes, judging from the fact that several accountancy firms provide services tailored for the food industry.
Some other firms are probably more than willing to take on food-related assignments, believing that their advisory and forensic accountancy arms already have relevant expertise and tools. Such a stance is reasonable when you consider the nature of food fraud. It is, after all, rooted in how business is conducted.
The UK's Food Standards Agency defines food fraud as a dishonest act or omission, relating to the production or supply of food, which is intended for personal gain or to cause loss to another party. There is no official definition in the US, but the Food and Drug Administration has one for economically motivated adulteration: 'Fraudulent, intentional substitution or addition of a substance in a product for the purpose of increasing the apparent value of the product or reducing the cost of its production, ie for economic gain.'
That is one form of food fraud. Other types include tampering or misrepresentation of food packaging; false or misleading statements made about a product; tax avoidance smuggling; and cargo theft.
Apart from the association with food, what these acts have in common is the intention to deceive for financial benefit. And when there is the potential for economic gain, there is also the risk of economic loss. A 2010 study by US-based Grocery Manufacturers Association and AT Kearney estimated that economic adulteration and counterfeiting of global consumer and food products might cost the industry US$10bn to US$15bn per year. A more recent estimate for worldwide industry loss due to food fraud comes from Michigan State University's John Spink. The director of the university's Food Fraud Initiative has worked out that figure to be between US$30bn to US$40bn annually.
Food fraud hurts the industry because those who resort to dubious tactics create unfair competition for the other players. This distorts the market, pushes up business costs and forces attrition. Consumers will likely end up paying higher prices. And when large-scale food fraud is exposed, the reputational damage often cuts deep and affects more than just the culprits.
Let us not forget that food fraud is a public health threat, and that, too, exacts a price. Episodes such as the 2013 horse meat scandal and the 2008 melamine contamination of dairy products in China have compelled consumers to be more conscious of how modern food production and distribution works.
To help businesses address these concerns, accountancy firms offer services and tools that evaluate vulnerability to food fraud. The firms are also in a position to advise the food companies on compliance with regulations and on anti-fraud strategies. And when the worst does happen, bringing in forensic accountants is usually a logical step.
It is about maintaining trust in the food industry. If the accountancy profession shows that it has a significant part to play in this area, it will be yet another enhancement of their value.
Errol Oh is executive editor of The Star